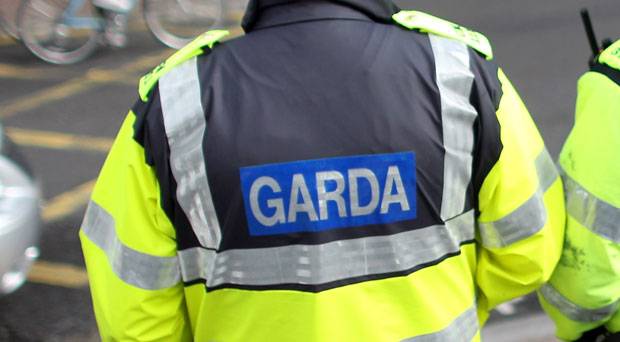 Two males were being questioned on suspicion of murder following the death of a champion Limerick boxer in a hit and run on Monday, July 1.
Kevin Sheehy, 20, from the John Carew Park estate in Limerick city, was knocked down at Hyde Road, around 4.40am.
Sign up for the weekly Limerick Post newsletter
Sources had earlier confirmed gardai were investigating whether Mr Sheehy was deliberately followed and targeted after he attended a house party in the area, and that he and another male at the house may have exchanged words or engaged in "banter".
Gardai said a black Mitsubishi Shogun SUV failed to remain at the scene and this vehicle was later recovered by investigating officers.
In a major development last night gardai arrested two males who were "detained at a Midlands Garda Station on suspicion of murder", a garda spokesman said.
"Gardaí continue to appeal for anyone with information on the incident, particularly anyone in the area around the time of the collision, who may have dash cam footage, to contact them at Roxboro Road Garda Station on 061 214 340, the Garda Confidential Line at 1800 666 111, or any Garda Station," they added.
Gardai were monitoring airports and ports in the hunt for the hit and run driver.
Limerick Chief Superintendent Gerry Roche earlier appealed to the driver of the SUV "to come to Roxboro Road garda station or any garda station, and talk to us about what happened", and he also appealed for "calm" in the community.
Mr Sheehy and his fiancé were expecting their first child due in the next five weeks.
The Limerick man was a five-time Irish boxing champion and had set his sights on representing Ireland in boxing in the 2024 Olympics.
A non-garda source said the pair had engaged in only "a bit of banter" and "slagging". They said they did not know who the driver of the vehicle involved was but added, "hopefully they will be brought to justice".
Gardai said they hoped the results of the post mortem on Mr Sheehy's body, Tuesday, would help reveal more as to the circumstances surrounding the nature of his death.
Earlier garda sources said they were investigating whether the hit and run was deliberate.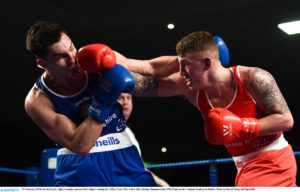 Gardai do not believe Mr Sheehy was involved in criminality.
According to sources, the death probe was following several lines of enquiry, including that Mr Sheehy may have been followed after leaving a house near Hyde Road, shortly before he died.
Mr Sheehy's body was discovered around 4.40am at Hyde Road on the south of Limerick city after he suffered catastrophic injuries following a hit and run.
Earlier when asked by reporters if the hit and run was a deliberate act, Chief Supt Roche replied: "We are still looking at that the circumstances of that and when we know more we will be able to tell you."
He said gardai were "building up a profile of (the deceased's) movements", and "looking at house-to-house enquiries, gathering all sorts of CCTV in the area, including from any premises he may have visited".
"In the course of this incident, a young man was knocked down and fatally injured. He was pounced dead at the scene and removed to hospital."
Chief Roche said gardai recovered a black Mitsubishi SUV with "English registration", which they believe to have been involved.
"We have recovered the vehicle, it wasn't burned out, and its been removed for a technical examination. The vehicle involved was a black SUV Mitsubishi with a partial reg WV 52."
Chief Roche said the car "failed to remain at the scene and crossed the city after the incident".
The black SUV was "found abandoned on the north side of the city near the Gaelic Grounds, in a residential area".
"We would also appeal to members of the public, especially in the Hyde Road area and in Limerick city, to remain calm, and that, this matter is under investigation by the gardai here in Limerick."
He added: "I offer my condolences to the family for this tragedy that's occurred, and to support them in any way that we can, and I would ask the people of Limerick to also offer support."
The State Pathologist is due to conduct a post mortem on Mr Sheehy's body at University Hospital Limerick, Tuesday.
Mr Sheehy, who was one of three siblings, is survived by his parents, Kevin and Tracey, and his two sisters.