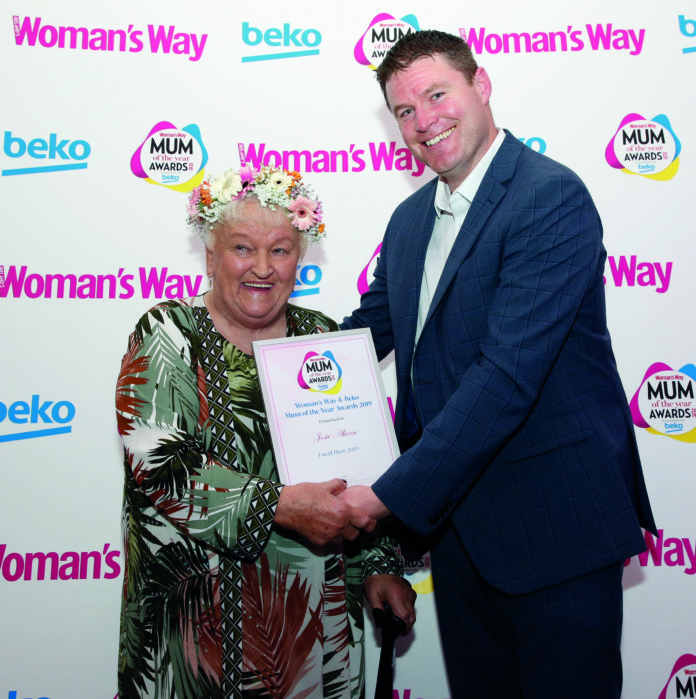 THE Woman's Way & Beko Mum of the Year Award winners were announced last week
 at a special lunch at the Radisson Blu Royal Hotel in Dublin.
Woman's Way and Beko have teamed up for the fourth consecutive year to host the awards, which showcases and celebrates the evolving role of Irish mothers and highlights their contribution across all facets of society.
Josie Ahern (80) from County Limerick was crowned Local Hero Mum and Mum of the Year Awards 2019. The mum of five has been looking after both the young and the old in her community for many years as well as undertaking numerous volunteering activities.
Caring for the elderly living in remote places, offering her interior decorating services, looking after the ill and infirm, two years ago she raised €17,000 to help buy a new bus for Friends of St Itas, a local nursing home. On her 70th birthday, she walked the Mini Marathon in Dublin and raised €10,000. Her desire is to "leave her community in a better place than when I found it" and her lifelong ambition to help and support is remarkable.