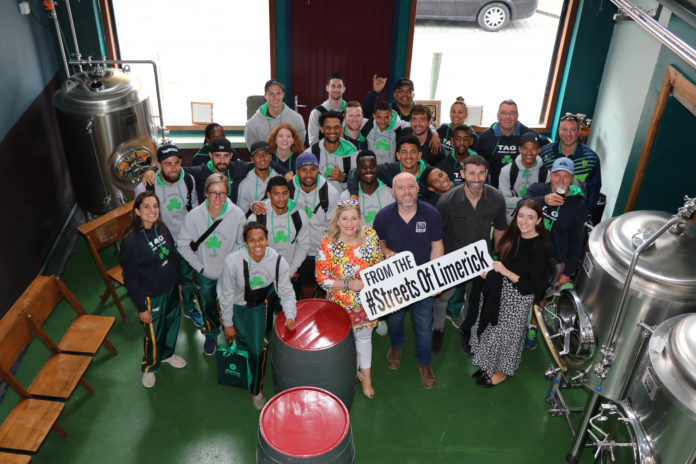 THE South African Rugby Team were in Limerick recently to see the City and play tag rugby ahead of the Tag Rugby World Cup.
The University of Limerick will host the 2021 World Cup and the South African side got to experience to world class facilities.
While here, the team got to visit the Treaty City and visit some iconic landmarks while also playing a number of tag rugby games against Limerick teams while also taking part in the Pig n' Porter festival.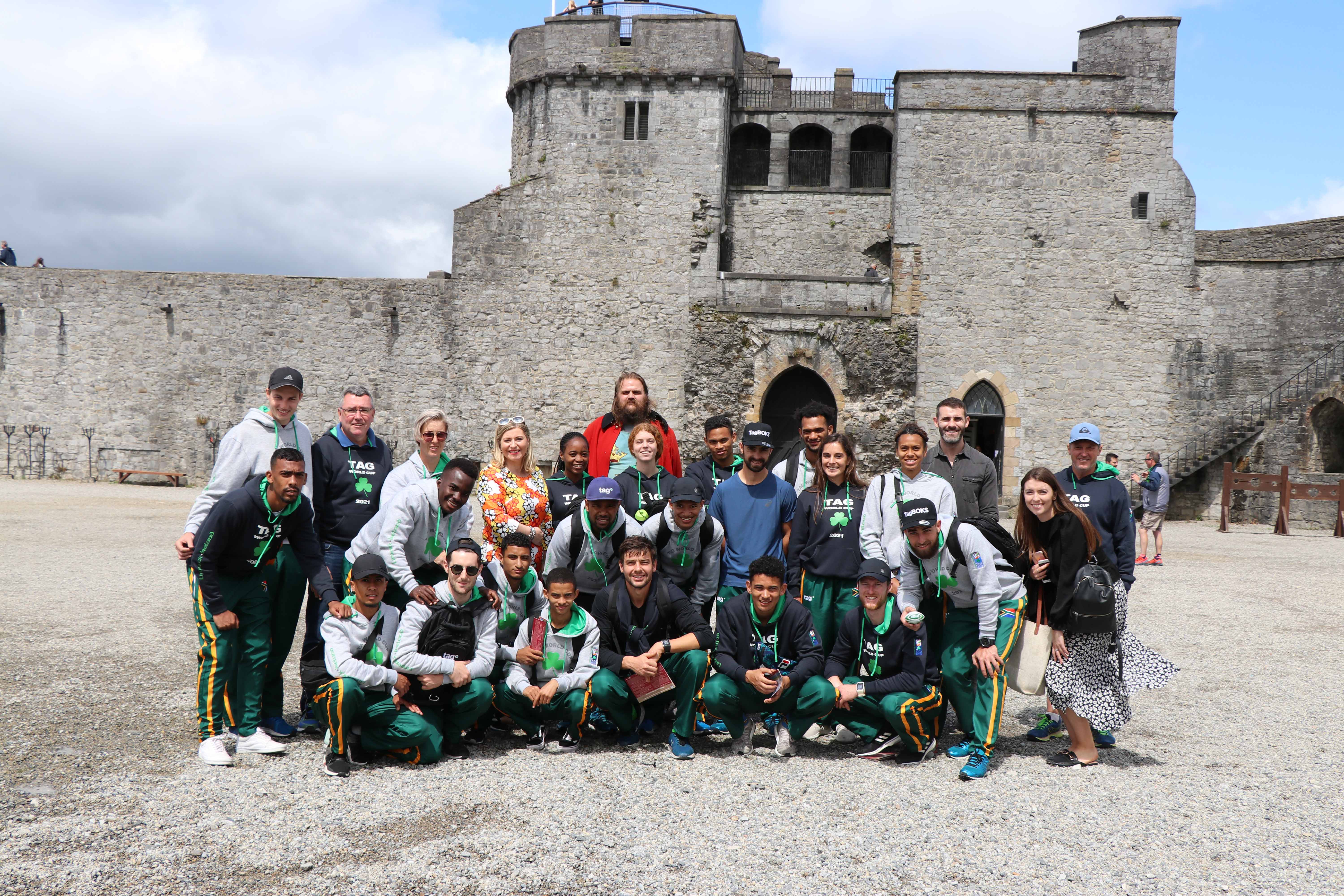 Shannon Region Conference and Sports Bureau and UL met the group along with local and national tag rugby representatives at the Strand Hotel where the group began their tour of Limerick city.
Dan Murphy, of Hermitage Green and Global Village Tours took the group on a walking tour of the City and it's historical sites, a tour of King John's Castle and a stop off at Limerick's newly opened Treaty City Brewery for some beer tasting.
"A huge highlight of the tour from player feedback was the Irish food tasting in The Strand Hotel, the historic walk and King John's Castle visit, to be repeated in 2021 during the Tag World Cup," a representative for the team told the Limerick Post.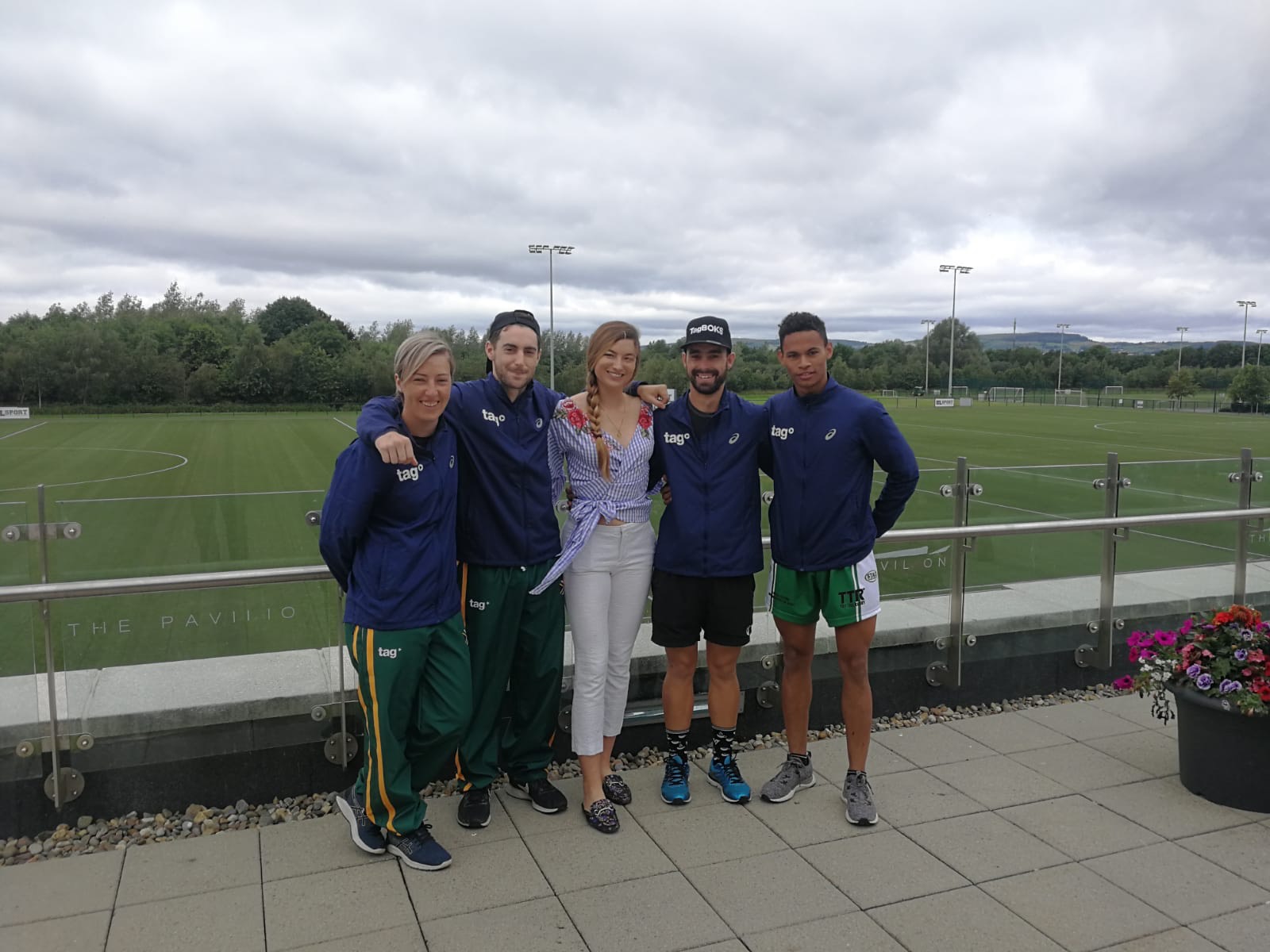 A joint bid led by the UL Conference and Sports Campus and the Irish Tag Rugby Association supported by Shannon Region Conference and Sports Bureau, Failté Ireland and Limerick City and County Council was successful in winning the event for Limerick, which will see 3,000 plus tag rugby players from well over 20 countries and their entourage travel to the Treaty City in August 2021.
The event is expected to deliver a minimum €5m boost for the Limerick economy and 20,000 bed nights over its four days, with many participants travelling from the Southern Hemisphere and teams expected to travel to Ireland for up to three weeks in advance of the competition.
https://www.youtube.com/watch?v=gqyhXpF9BpE