Limerick Post reporter Alan Jacques revisits some of the city's best-loved pubs, clubs and concert venues through Kieran Murray's vast collection of memorabilia.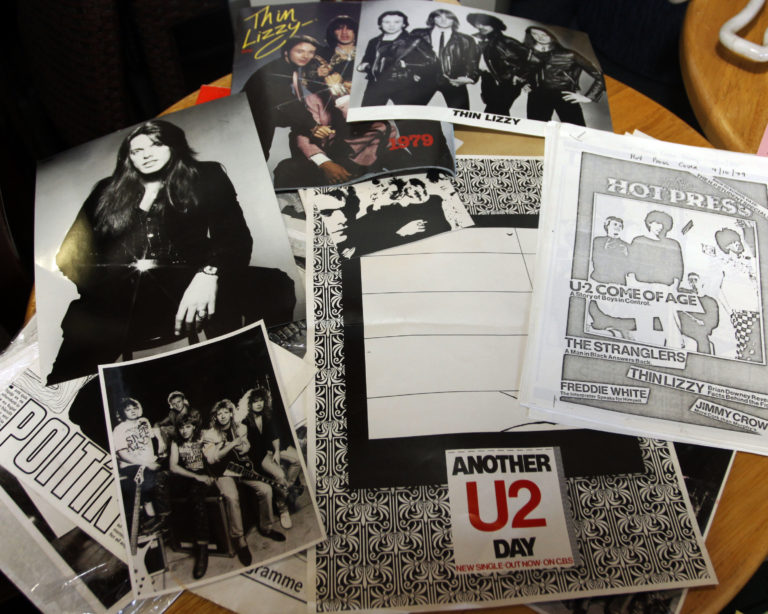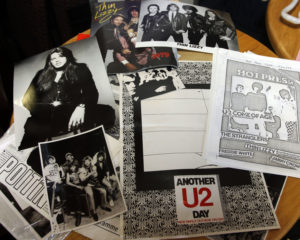 TWO sturdy wooden doors with brass handles and dust-covered panes of red glass lay discarded in a city warehouse.
There's nothing particularly distinctive about these timbered portals but they prove an important entryway into part of Limerick's bustling past. 
Everyone from Tom Jones to Roy Orbison, Rory Gallagher, Thin Lizzy, the Bay City Rollers, Roxy Music, Horslips, Suzi Quatro, Eric Clapton, Janis Ian, The Smiths, The Pogues, Status Quo, The Damned, Def Leppard and Alison Moyet have all passed through these doors.
So too has Donovan, Dick Emery, Billy Connolly, The Buzzcocks, Suzanne Vega, The Waterboys, David Essex, Big Country, Madness, Chris Rea, Shakin' Stevens, Val Doonican, Jack Cruise, Josef Locke, Rick Wakeman, and many more.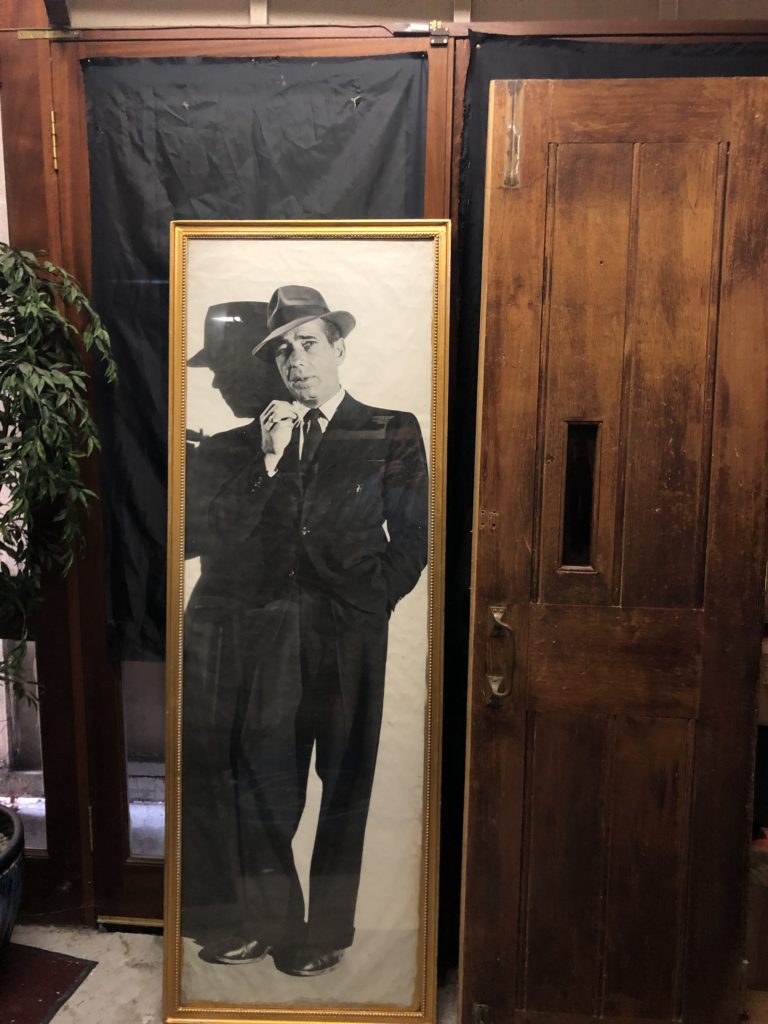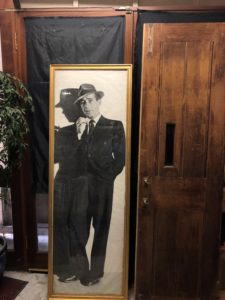 As it turns out, these inanimate objects were the stage doors at the Savoy Theatre on Bedford Row from 1935 to 1988. One of them is now bashfully turned up on its side, and used as a worktop, in former Brazen Head proprietor Kieran Murray's warehouse in the city. The other is hidden like a scolded cat behind an assortment of antiques and memorabilia.
But while these relics from one of Limerick's most-loved concert venues are left gathering dust in a dark and dusty depository, they are in very good company.
Kieran's warehouse, which covers 7,000 square feet over two floors, is an Aladdin's Cave brimming with treasured memories of Limerick's vivacious nightlife down the years.
Anyone that ever tripped the light fantastic or enjoyed a night on the tiles in the city would get a huge kick from this captivating treasure trove.
I feel like I've just stepped out of a time machine back to the heady days of my youth. I feel like a teenager again.
The place is alive with memories. Everywhere I turn I am bombarded by evocative recollections from a lifetime ago.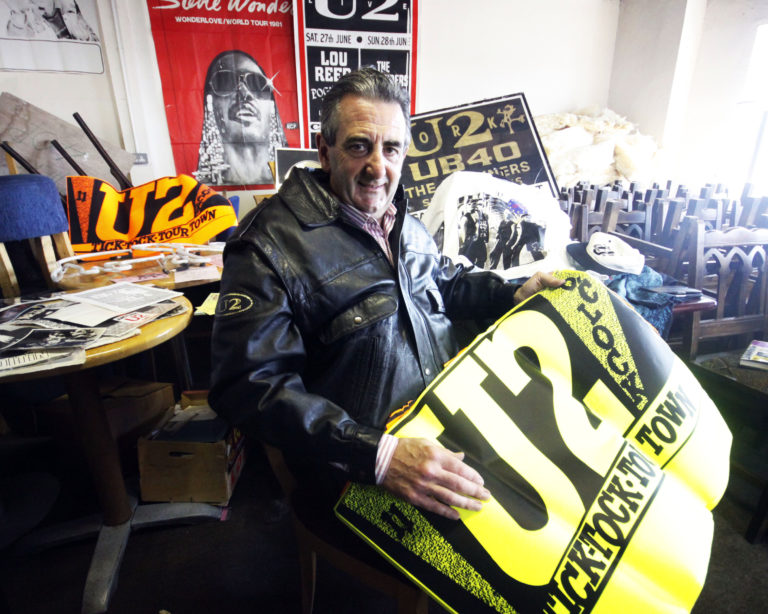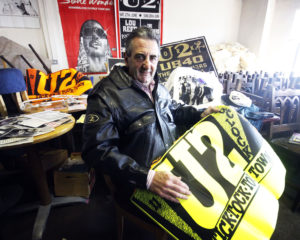 I am barely inside the door when Kieran points to a white envelope sitting slovenly on an old barstool.
"Take a look inside," he offers.
Inside is a photograph of a fresh-faced young rock band from Mount Temple Comprehensive along with press clippings outlining their ambition and achievements to date. The attached press release, dated 1979, also reveals that the £500 prize money the Dublin combo received after winning the Civic Week Talent Competition in Limerick the previous year was enough "to buy the instruments they borrowed".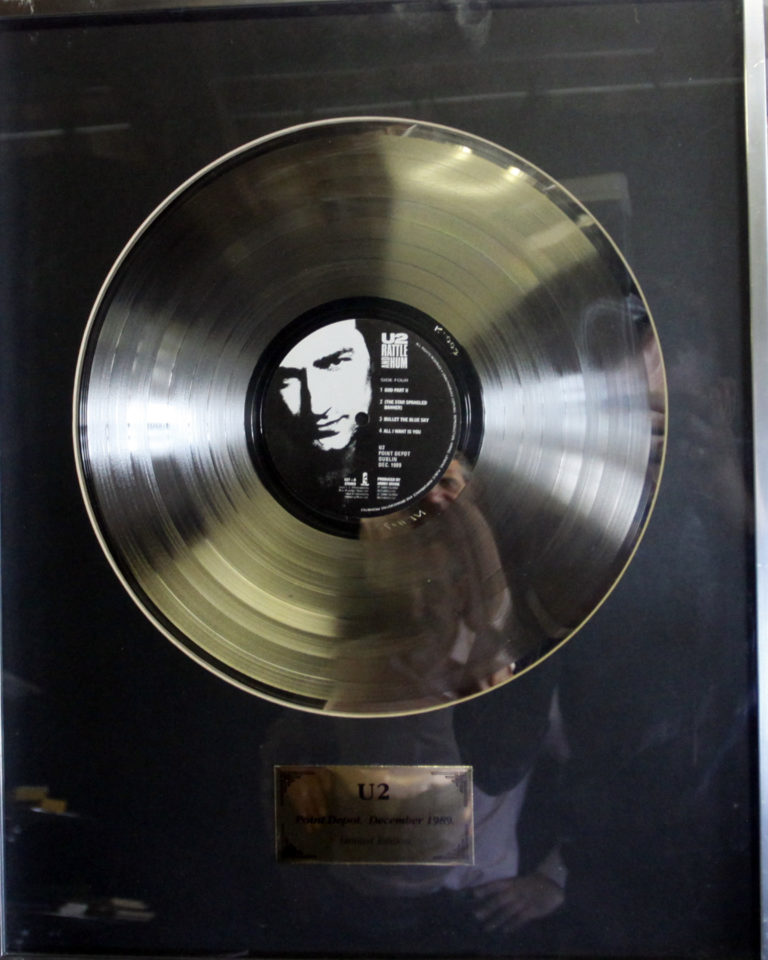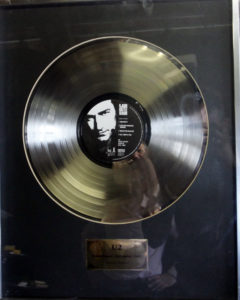 The fresh-faced young band is U2 and the rest as they say is history!
Kieran's collection features countless mouth-watering treasures for anyone interested in music and movie memorabilia as well as highly sought after antiques and oddities from the pub trade.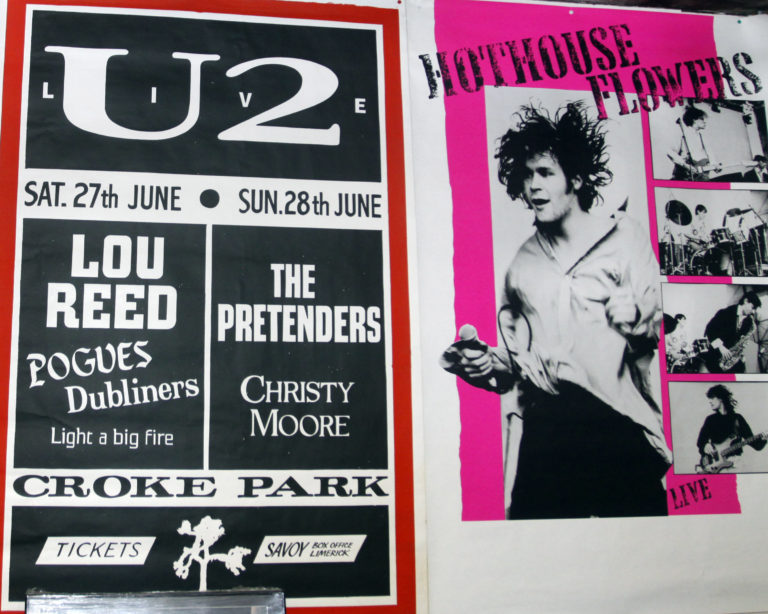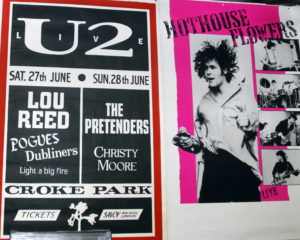 Numerous U2, Clannad and Thin Lizzy concert billboards adorn the walls. Old movie posters from The Savoy sit in every available space. I spot placards for 'The Magnificent Seven', 'High Plains Drifter' and '99 and 44/100% Dead' starring Richard Harris lurking in one gloomy corner alongside a Maureen Potter poster for her 'Gaels of Laughter' summer revue.
'Tops of the Town'  programmes and ticket stubs from notable concerts in the Savoy litter every surface.
I am hit by a pang of sadness when I spot a framed gold disc for eighties English pop band Talk Talk's seminal album 'The Colour of Spring' strewn across the grimy floor.
The warehouse is absolutely bursting with memories. I am literally tripping over them as I walk around. The space also shows all the worrying signs of being inhabited by an army of hoarders, but that's another story!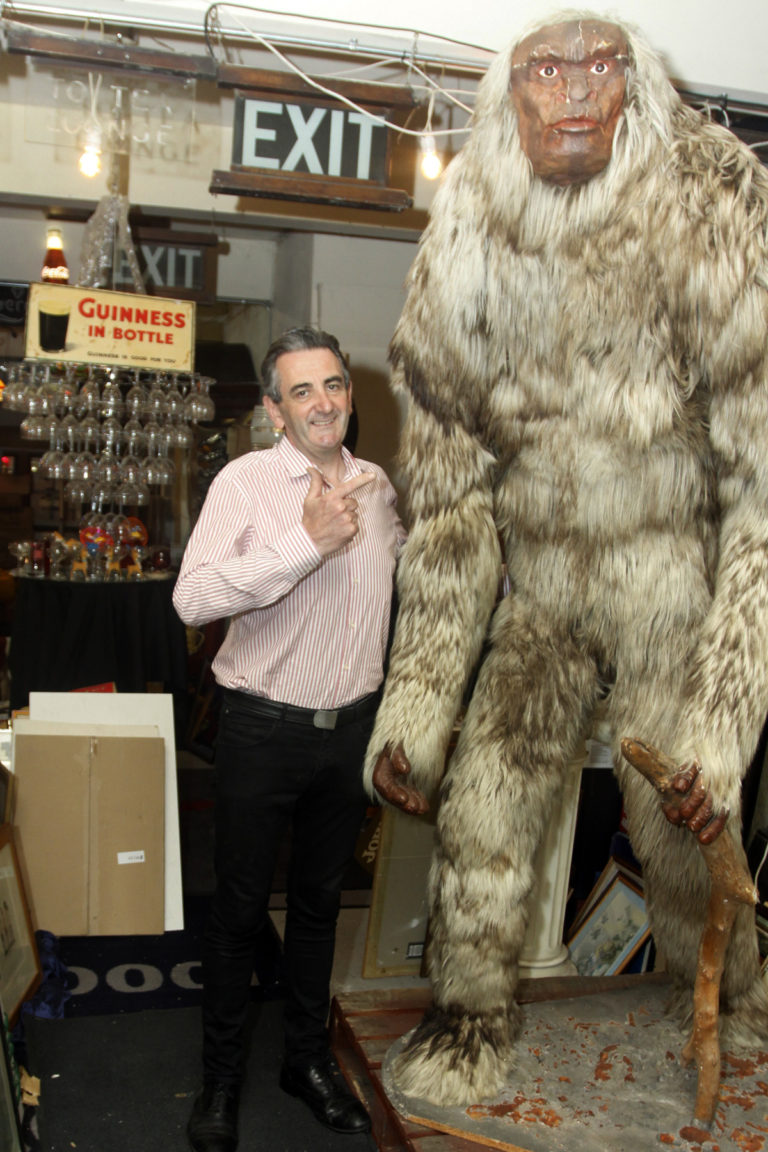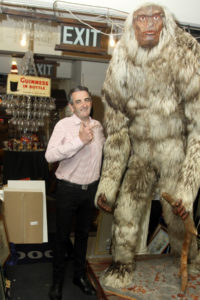 The collection is a reminder too of the integral role Kieran Murray along with his brothers Frank and Lorcan, and their late brother Brendan have played in Limerick's social scene over the past number of decades.
A bust of James Joyce from the Ellen Street pub of the same name, run by Kieran's beloved older brother Brendan, takes pride of place atop an antique cabinet. Reminders of the many luminaries Brendan booked in his time at the Savoy are everywhere. So too are curiosities and keepsakes from the Brazen Head and Mustang Sally's on O'Connell Street and Scott's pub in Kilkee.
Kieran is quick to remind me that famous stars from Richard Harris to Oliver Reed, Keifer Sutherland, Johnny Depp and Russell Crowe have all supped porter in some of these beloved hostelries, adding to the wonderment of this esteemed cache.
A familiar face is there to greet me on entering the warehouse. The fuzzy, larger-than-life Yeti that frequented Ted's back in the day is on guard duty.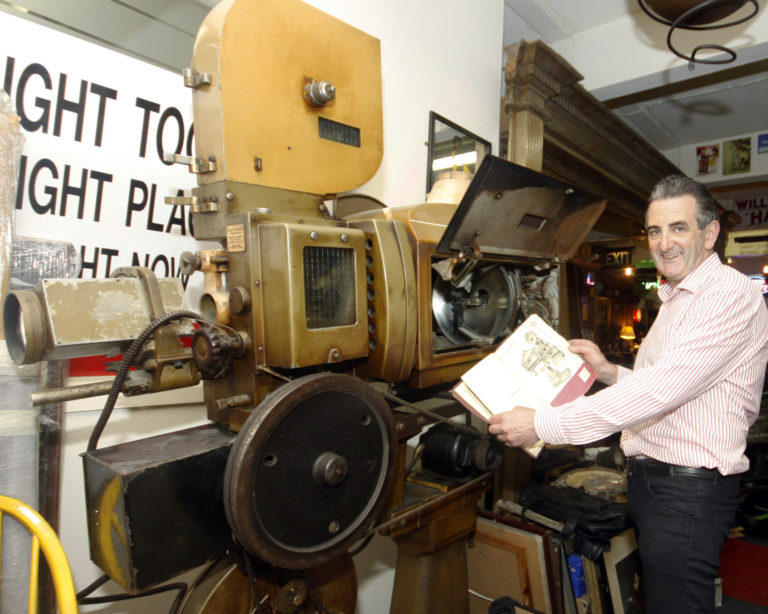 While a brass film projector from the Savoy cinema, that later took up residence in the Brazen Head, and tubular bells from the Compton organ in the Savoy, have also found refuge in Kieran's stockpile.
Cocktail menus and neon lights from the Pink Elephant fight for space with hundreds of ashtrays and pint glasses from every local watering-hole the Murray's ever ran.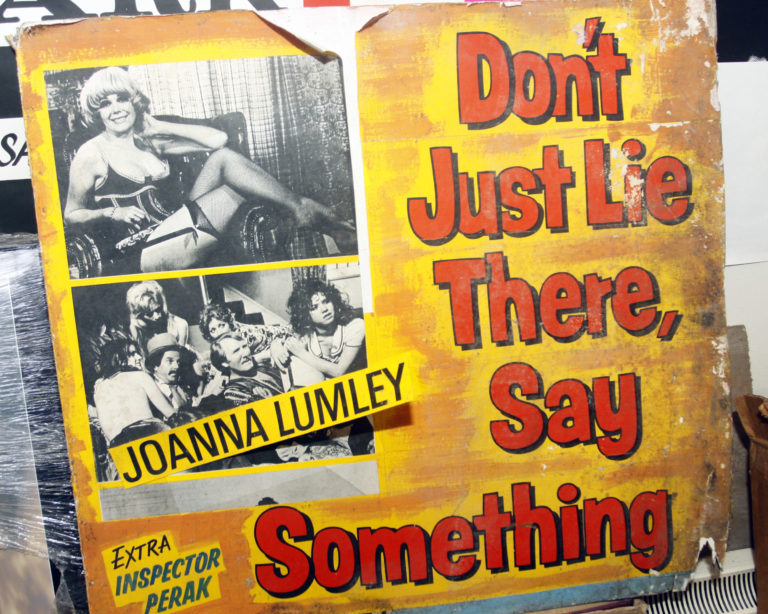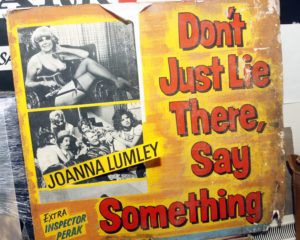 You could wallpaper Buckingham Palace twice over with the amount of posters stored here. We come across one wonderfully politically incorrect gem for a student night in NIHE, now University of Limerick, which promises "lots of fun, lots of girls, lots of booze".
Kieran laughs nervously when I ask if there is "bit of a hoarder in him?"
"Things were put in storage over the years and it was only later when I took a look that we realised what we had. Every item is nostalgic and has a memory associated to it for me. My wife asks me 'what do you expect me to do with it all if anything ever happened to you?' 
"I would really love to find a permanent home for it in the city," he admits.
"I would love for people to be able to come and see it and enjoy the same nostalgic memories I get from it."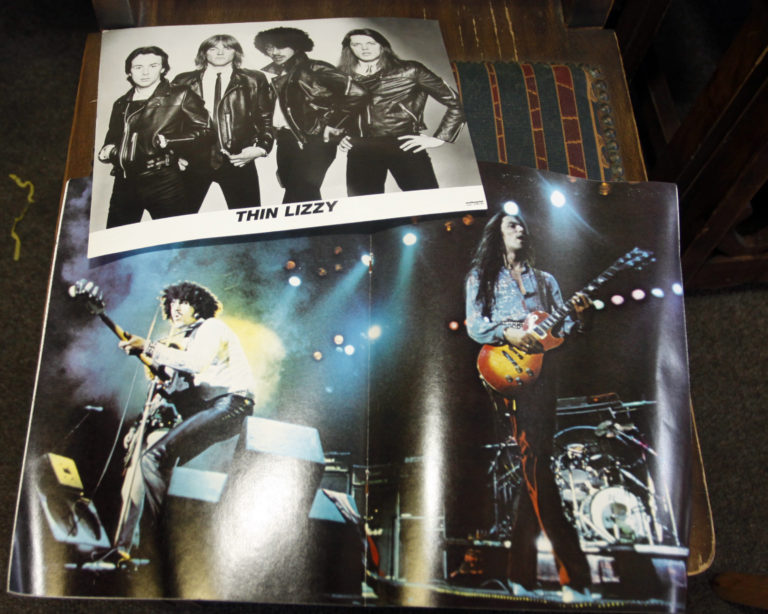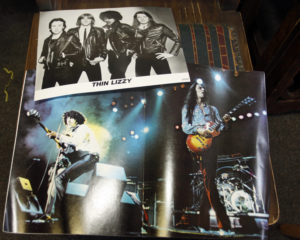 It is definitely worth seeing.
During my visit to the warehouse I have lost all track of time and am transported back to another age. Kieran is trying to get me out the door to make it to another appointment and I am already trying to organise a return visit to relive more golden memories.
Kieran's collection would definitely be a great asset for Limerick City's tourism trail. If memory is "the treasure house of the mind", as English clergyman and author Thomas Fuller once wrote, then this collection is certainly worth preserving.
by Alan Jacques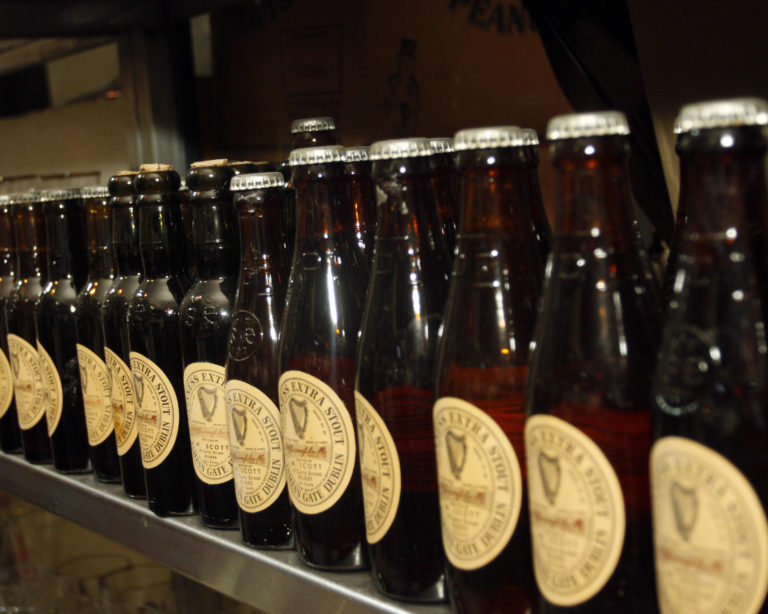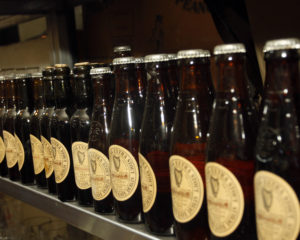 An iconic auction of Kieran Murray's rock, movie and pub trade memorabilia will take place at the Irish Country Home Auction Room in Sixmilebridge, County Clare on Tuesday August 27 with auctioneer Aidan Foley. To view items going under the hammer on the day visit www.irishcountryhome.com.