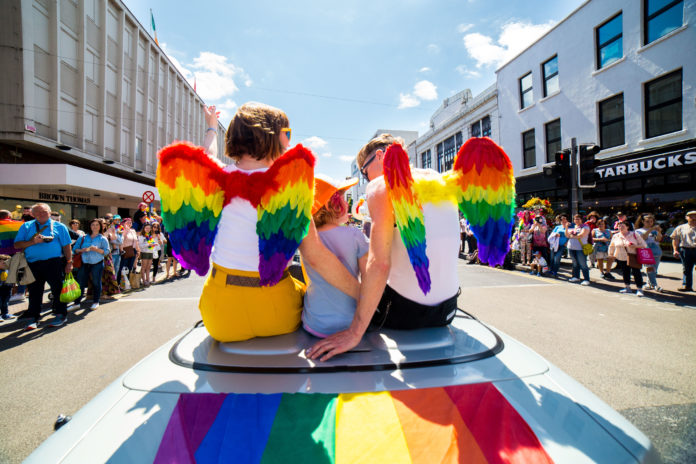 A RAINBOW is created by light reflecting through water droplets, and although Limerick stayed dry last Saturday, the rainbow of Limerick Pride allowed participants to reflect on a changing Ireland.
Participants came from as near as Askeaton, parts of Dublin, and as far as Maryland USA for this year's Limerick Pride parade.
Sign up for the weekly Limerick Post newsletter
It has been a long 50 years since the Stonewall Riots, and with Marriage Equality on the horizon in Northern Ireland, a fitting marker, which shows a fight still goes on for the LGBTQ+ community Internationally and nationally, reflected in the 'Limerick World Pride' theme.
Richard Lynch, ilovelimerick founder and Limerick Pride PRO said, "This year our theme for the Limerick Pride Parade is Limerick World Pride, because as long as people don't have equal rights in other countries, we do need a Pride parade.
"We're not just marching for ourselves, we're so blessed and fortunate in this country. We're voting for other people, we're marching for other people, we're fighting for other people all around the world that need equal rights. This is not about LGBT rights, this is about human rights for all."
Among the crowd was a group of three who travelled on "the love train from Dublin", among them was Lynda Sheridan, founding member of the Transgender Equality Network Ireland.
"Limerick Pride is another protest and a party all in one. It will always be that," she tells the Limerick Post.
"There is still a lot to do for equal rights for trans children, same-sex parents, and intersex people.
Now 68-years-old, the TENI founding member tells the Limerick Post she has been "fighting this for 50-odd years, and had to wait 50 years for my birth certificate."
Two years earlier, Broden Giambrone, then chief executive of TENI was Limerick Pride Grand Marshal, and Lynda describes that as "a proud moment" for her.
"I started TENI, and little did I know what it would grow to when all the young children, trans children, would be proud to have an organisation.
"Because before there was transgender organisation, we were always the 'T' at the end of LGBT, and you were just forgotten about," she said.