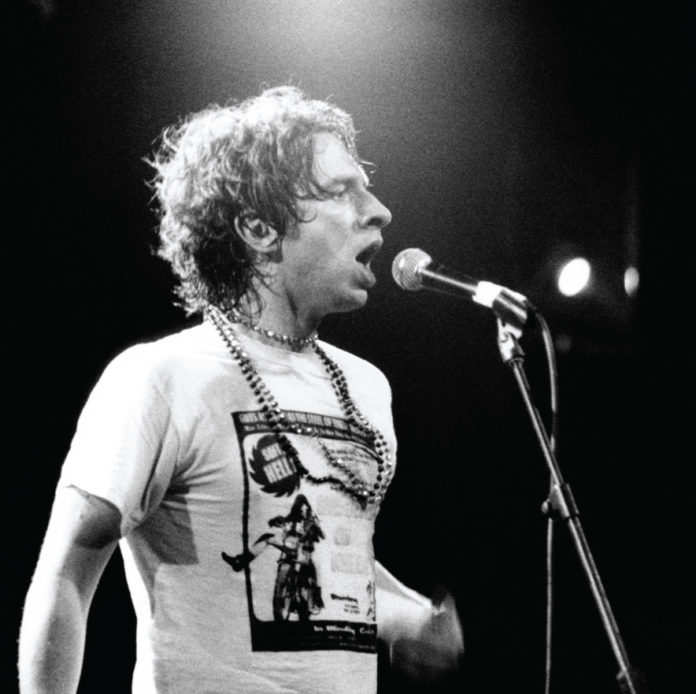 THE return to Thurles by the bands who rocked Semple Stadium for the Féile Festival in the 1990s was the big surprise hit event of 2018.
The audience loved it, the bands loved the experience of once again giving their all in front of a full house. All have been straight up in their request for more.
Curator Tom Dunne of Something Happens announced that Féile '19 would be expanded to a two-day festival with a line up that's a mix of classic 1990s and a host of new events and acts added.
Nearly thirty years ago, FÉILE became Ireland's first ever multi-day music festival and where Punk, rock and rave fans came together to celebrate their love of music, the Irish live music scene exploding as a result.
When the return trip to Tipp was mooted last year musicians were sceptical if there would be a demand for their music for such a big festival when this event was first planned.
The reaction of 2018's event put paid to all those concerns.
The Sultans of Ping are one of the big additions to this September's bill. Niall O'Flaherty was initially unsure about this idea when first approached in 2018.
"We thought it was an insane venture to be honest!"
"So many of these gigs we did over the years are really hit or miss."
"Apparently it sold out in a couple of weeks."
"It was one of the best shows for years! So what do we know!" he laughs.
When Limerick based promoters CWB again came knocking on the door, The Sultans of Ping immediately signed up.
"We didn't think twice about it on this occasion."
Cork based The Sultans of Ping shot to fame with 1992 single 'Where's Me Jumper'. Epic Records released the debut album 'Casual Sex In The Cineplex'.
The band was a riot of sweary punk football-terrace anthems like 'Give Him a Ball (and a yard of Grass)', 'Stupid Kid' and 'You Talk Too Much'.
The live show was a blur of loud guitar energy with Niall O'Flaherty as rabble rouser in chief, using his caustic wit and crowd baiting to bring Sultans to a near riot, or an actual riot, as happened in Limerick at The Theatre Royal for their 1994 gig.
Today, the mild mannered O'Faherty has lost none of that urge to poke fun as we chat about the shows that the line up comes together for occasionally.
"We are not always enthusiastic to do these types of gigs."
"Then you just get a great show again and we say we would be crazy to give up. Then we have a lousy one and you are back down to earth." Laughs.
Having toured with The Undertones recently, do The Sultans and their fans have the energy for this live show? Is there still a heaving mosh pit or is it just a gentle swaying gathering?
"This is dangerous, what I am doing here – critiquing our audience!"
"They tend to be quick out of the traps. The first song or two, they really go for it and then it is literally Night of the Living Dead after that!" Laughs.
Your reporter jumped into that moshpit many times with TSOP in the early 1990s. A double header with The Golden Hoard in Limerick that left me black and blue is a particular standout before The Sultans of Ping made their Top of The Pops debut and became a part of the Cork invasion of the UK music scene with The Frank and Walters.
Niall O'Flaherty remembers.
"There was three years of the sharp climb and things were going fantastically. Going from strength to strength and at that point you just think – Should we record a concept album?
"You think you can do anything!"
"Then there is the descent and that is obviously less pleasant. We were this punk band and that is what we could do and that has a certain shelf life. Even to get a little bit of a foothold and get an audience – it is fucking hard work. We went as far as we could."
So Feile 19 is now on the horizon and the band is debating how to form a set that is still the firey, gobby show that a Sultans of Ping gig has to be?
"You can spread the news!"
"We are going to practise!" O'Flaherty reveals.
It might well be the first time since the 1990s that the band has played together in a room without an audience!
"We still get very excited about the shows, no matter where we are playing."
The band will resurrect all the mosh pit bangers and dust off a few gems from the back catalogue like the underrated 'Let's Go Shopping' and classic singles 'Veronica' and 'Michiko'
The last time The Sultans of Ping played in Semple Stadium it was 1993 with Iggy Pop headlining and Niall still managed to grab the local headlines after he insulted the local bishop.
Expect no less than the same sort of mischief when The Sultans of Ping play Feile 19 this September.
Ticket's priced from €80. For full details on FÉILE 19's line-up and accommodation options, please visit www.thetriptotipp.com.
Stop Press: News just announced for Feile '19. The legendary Sinead O'Connor has now been added to the bill. She will perform her own material and pay tribute to the songwriting of Shane McGowan.