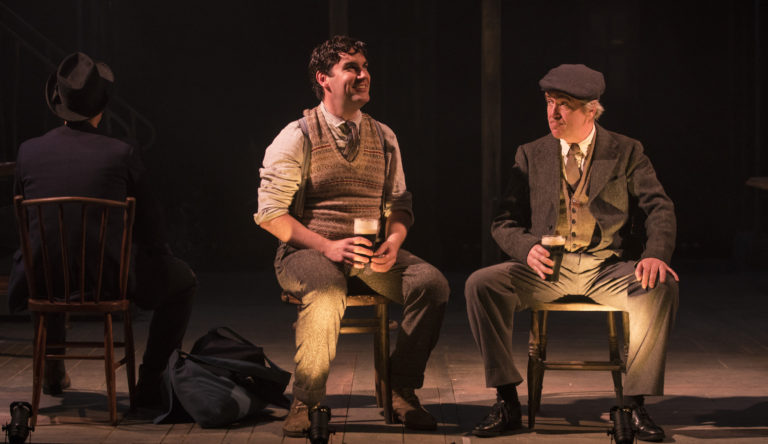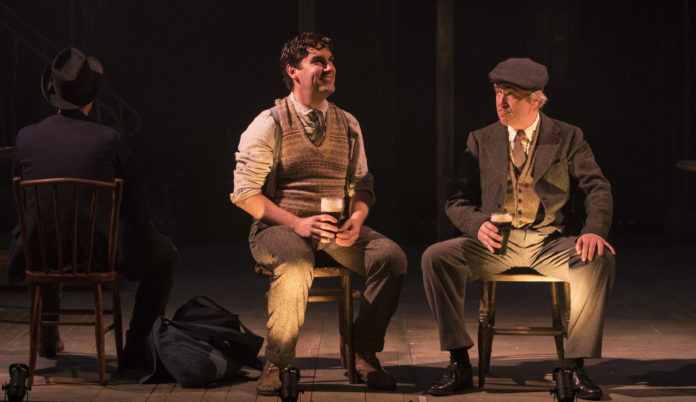 STRONG support on the ground from generations of Frank McCourt's clan fans interest in this year's production by Pat Moylan of the show that block-sold to Limerick in 2017. Opening night rose an ovation to the musical created from Adam Howell's music and lyrics and book by Paul Hurt, derived from Frank's controversial memoir.
Thom Southerland directs. He elicits wonderfully rounded, emotive performances from the ensemble, all the while mindful of laughs. He drives the pace like the racehorse success is.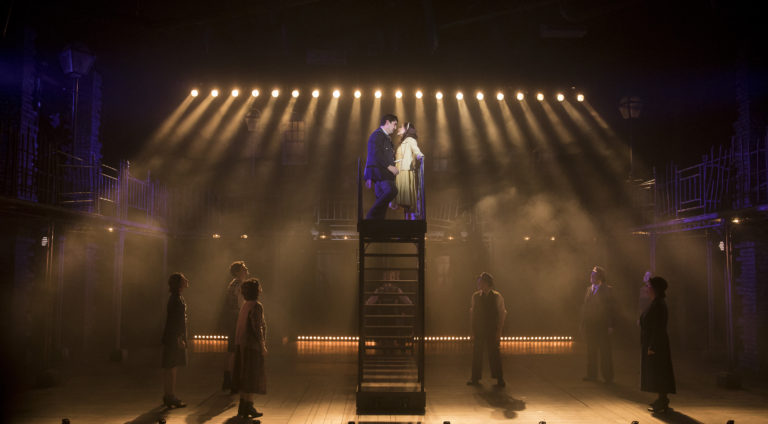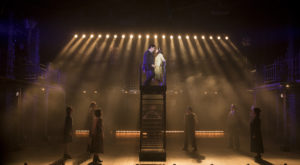 Storytime: in New York, young Frank (Eoin Cannon) emerges from the "knee trembler" between Angela Sheehan (Jacinta Whyte in command with mature voice) and her waltzing Antrim fugitive, Malachy McCourt Snr. Marty Maguire gives us a really beautiful study in charismatic, sotted melancholy.
We know what happens,their dreary small lives scraping by in Barrack Hill,  Roden Lane and Windmill Street. The family dodges fleas, the belt of teacher's rod, village opprobrium and constant hunger. The loss of two children, Oliver and NY's Margaret May, sears through.
McCourt's wit cracks on, delivered best of all by Grandma/ Amanda Minihan as the ferocious matriarch who hauls them from gutter to table to church.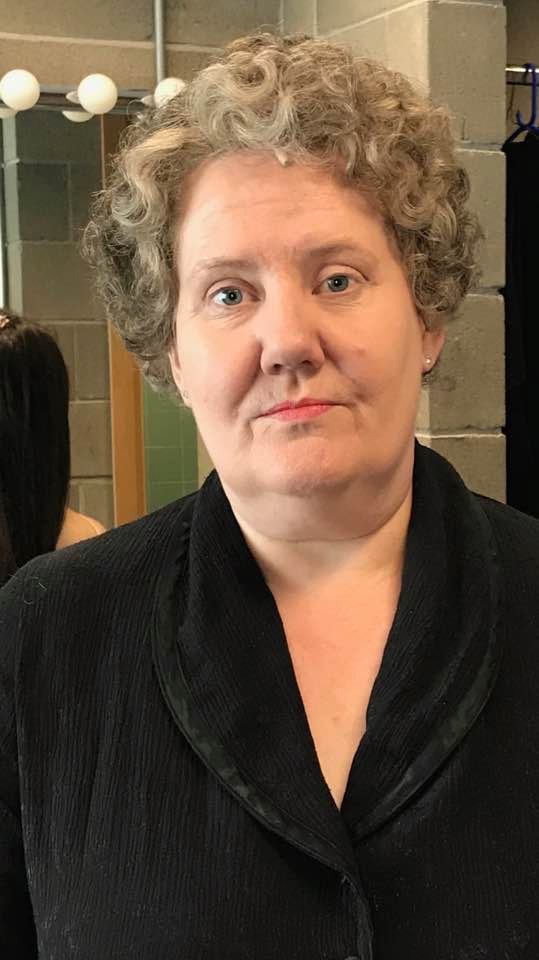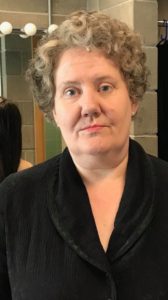 There's such chemistry between the leads. That fuels our belief in Frank's literary scope, the tipsy romance between Angela and Malachy Snr, the affection of the children for each other and most of all,  Angela's for them. She fights, a Tiger mom with cigarette.
Conor Gormally and Eoin  Cannon bring mischief to their stuff as returning short Yanks with nary a shoe to wear. Brigid Shine is warm and luminous as Frank's fated heart and Cannon does romance well with a belief that is cinematic in scale.
The off-stage band of six is led by David Hayes. Their orchestration is so good, I had to double check that the score was not a recording.
Yet this production's real ace is that is serves McCourt's command of storytelling with his exact words – and his wise, weary and witty world-view of little lives that became great.
Booking into July 27 on www.limetreetheatre.ie