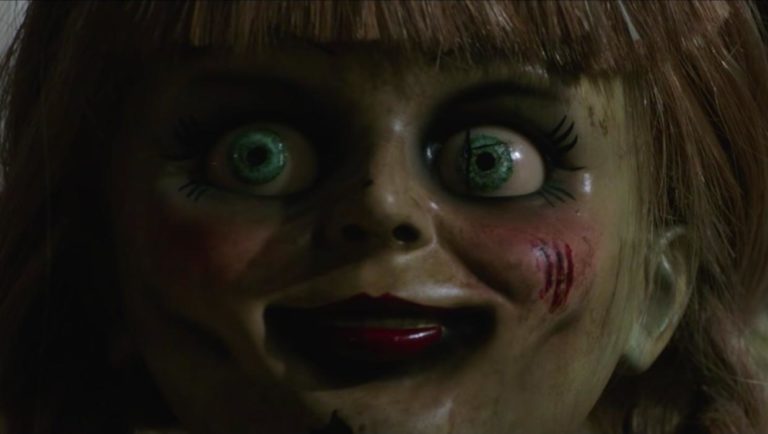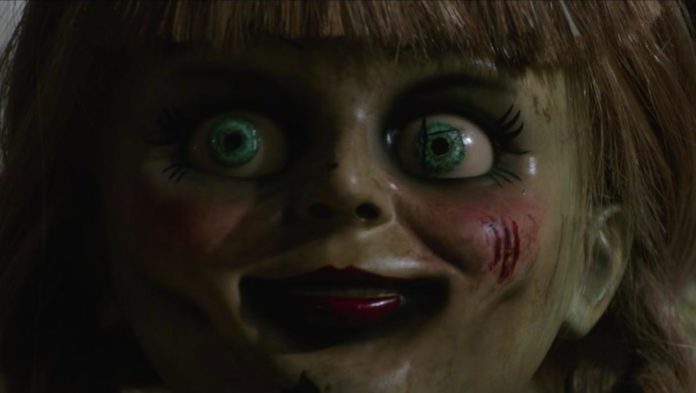 'ANNABELLE Comes Home' is the latest offering from horror franchise 'The Conjuring Universe'.
Demonologists Ed and Lorraine Warren (Patrick Wilson and Vera Farmiga) are determined to keep a possessed doll from wreaking more havoc so they stick Annabelle in their home's locked artefacts room.
The creepy figurine is placed 'safely' behind sacred glass after a priest's holy blessing, but there's no keeping her demonic and mischievous ways at bay.
When the Warren's 10-year-old daughter Judy (McKenna Grace) is left in the care of some bad babysitters an unholy night of horror awaits.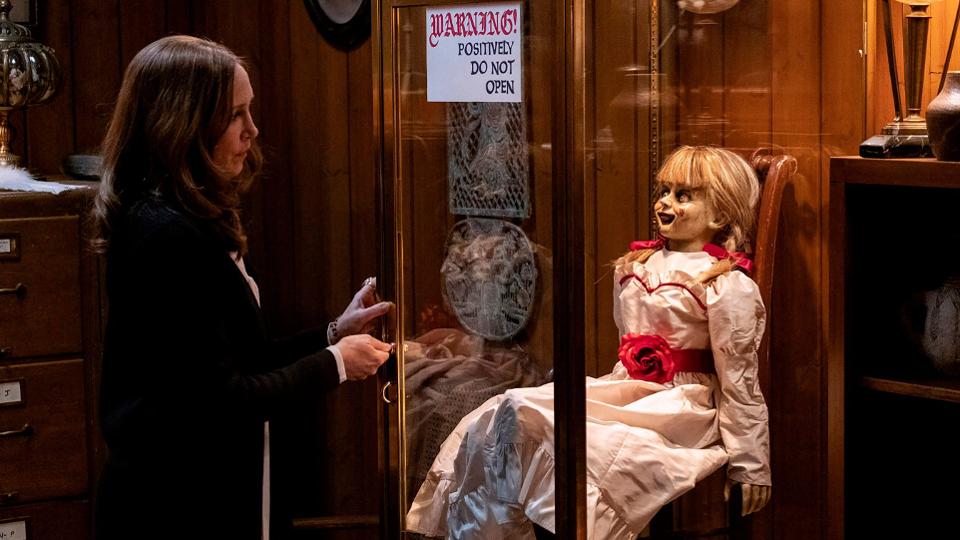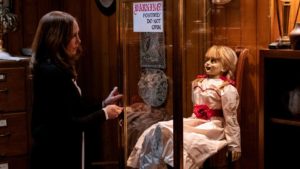 Annabelle and a bunch of evil spirits gatecrash their girlie sleepover, but as it turns out it's love-struck teenager Bob (Michael Cimino) that proves the most unnerving aspect of this fair to middling fright-fest. There's one scene where the young Donnie Osmond lookalike turns up at the Warren's house with an acoustic guitar to serenade babysitter Mary Ellen (Madison Iseman) that is truly ghastly.
To be fair though, 'Annabelle Comes Home' is far better than many of the Conjuring Universe's more recent efforts. It is far from original but there are a couple of half decent scares and it is a more chilling and enjoyable watch than either 'The Nun' or 'The Curse of La Llorona'.
I've seen worse! Forgettable but fun.
(2/5)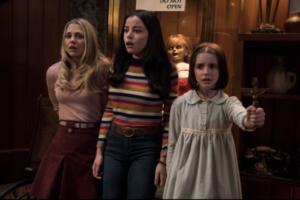 ODEON Limerick is this week giving away one pair of tickets and two large combo meals for a film of your choice at their cinema at the Castletroy Shopping Centre.
To be in with a chance answer the following question and email your answer to competitions@limerickpost.ie by 9am on Monday July 29.
What movie universe does 'Annabelle Comes Home' from?
A. The Omen
B. The Evil Dead
C. The Conjuring