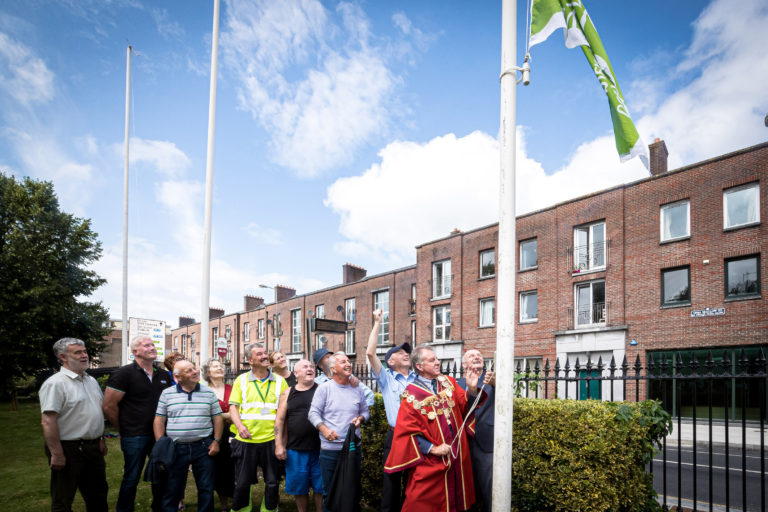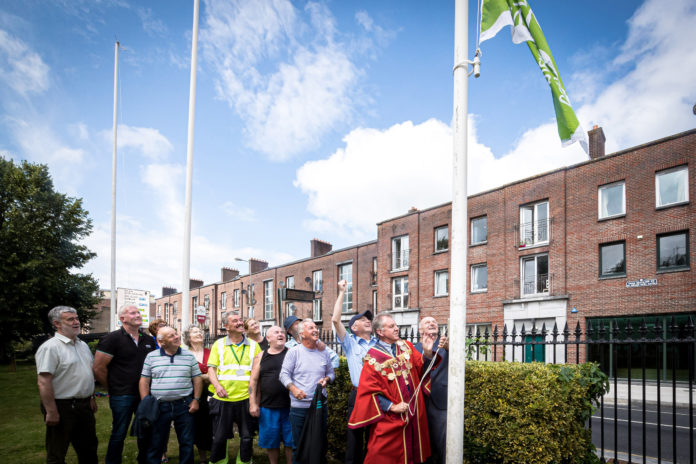 A Green Flag now flies proudly over the People's Park after the park was chosen as one of the latest recipients of the internationally recognised Green Flag Awards.
The Green Flag Award scheme recognises and rewards well managed parks and green spaces, setting the benchmark standard for the management of recreational outdoor spaces around the world.
It aims to encourage the provision of good quality public parks and green spaces that are managed in environmentally sustainable ways and encourages high environmental performance and good management. Parks and green spaces are judged against eight key criteria.
The People's Park in Limerick city and the Páirc Cois Féile in Abbeyfeale have received the Green Flag Award.
This year participating countries included Australia, Belgium, England, Finland, Germany, Mexico, The Netherlands, New Zealand, Northern Ireland, Portugal, Republic of Ireland, Scotland, Spain, Sweden, Turkey, United Arab Emirates and Wales.
The 2019 awards were available to public town parks, country parks, gardens, cemeteries, and green spaces from across the whole country.
They are judged every year by a peer jury of green space experts, who volunteer their time to visit applicant sites and assess them against the strict criteria, including horticultural standards, cleanliness, sustainability, and community involvement.
This international award is a recognition that the People's Park meets the highest possible environmental standards.
Mayor of the City and County of Limerick Cllr Michael Sheahan said: "This award is a huge honour for all who work in the Parks Section of the Council. The People's Park plays an integral part in making Limerick city an attractive place to live and people strongly identify with it. City parks improve our physical and psychological health, strengthen our communities, and make our cities and neighbourhoods more attractive places to live and work."
"We are proud to have so many wonderful green spaces in our city for people to enjoy. I would encourage everyone to get outdoors this summer and enjoy the parks and green spaces that we have on our doorstep in Limerick City and County."