RECORD numbers of patients had to wait for a bed after being admitted to hospital last month with University Hospital Limerick (UHL) faring worst of all.
9,439 hospital patients were forced to wait without a bed, the highest number ever recorded in July, according to a new monthly analysis by the INMO.
In Limerick, 1,293 patients had to be accommodated on trolleys or in overflow wards until a bed in a regular ward was freed up.
Compared to July 2018, there has been an increase of 33 per cent. When records began in 2006, there were 3,460 patients on trolleys in July, which is around a third of this month's figure.
At that time, the INMO did not count patients waiting for a bed in overflow wards or areas other than the ED, however.
Among the 9,439 patients were 45 children.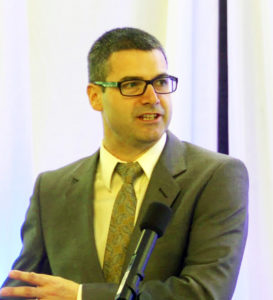 INMO Director of Industrial Relations, Tony Fitzpatrick said that
every day there are hundreds of patients languishing in corridors, waiting for a hospital bed.
"Currently over 700 patients cannot be discharged from hospital. In the meantime, hundreds of frontline nursing and midwifery posts are currently vacant due to the HSE's dysfunctional and bureaucratic employment control processes," he added.
UHL group has consistently said that they do not have adequate bed numbers for the population they service.
A 60 bed-block is currently underway and there are plans for a new block to provide more than 90 additional beds.