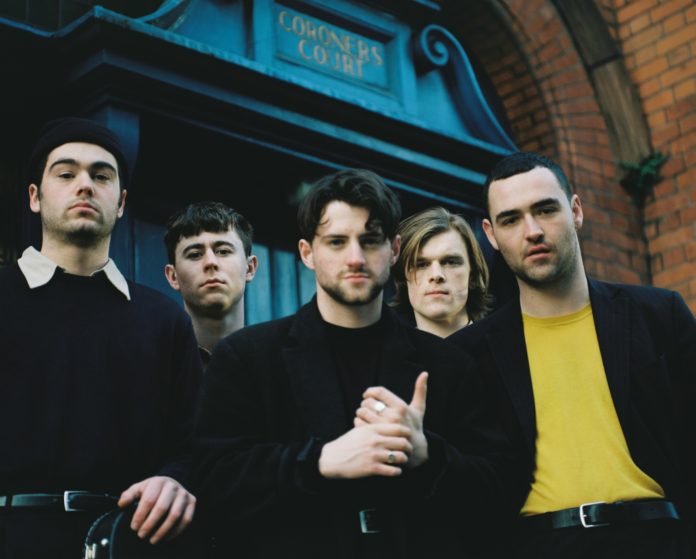 As details emerge on the eagerly awaited debut album, Steamboat Music and Seoda Shows are hosting a unique release event for The Murder Capital. Places are limited – you gotta get on this one fast!
THE Murder Capital ended 2018 in an enviable position, a band tipped from all corners without having released a single song.
In an age where people and bands over-share by default, The Murder Capital have been doing the opposite. If you wanted to know about The Murder Capital, you had to get to see the show for yourself. Promoter Seoda Shows here in Limerick was quick to the party and the band duly played an incendiary show in the city in 2018. Word of mouth from those who have been lucky enough to attend these early gigs build the hype.
Online, the caustic strength of live recording 'More Is Less' was all that represented the band. It went viral on YouTube.
Seeing The Murder Capital live, you may be hit by the ferociousness and intensity of the sound but in that heaviness and bleakness, there are tenderness and emotion.
Their debut album, 'When I Have Fears' was recorded in Spring 2019 with Flood (PJ Harvey, Nick Cave & The Bad Seeds, New Order). This coming of age album is an "attempt to hold a mirror up to emotion, to pain," says the band.
The suicide of a close friend led not only to the birth of the band's name but to the philosophy of the entire record:
"Every single one of those lyrics relates back in some way to his death." Discovering the work of photographer Francesca Woodman, who took her life at 22, was also a significant touch point.
"The biggest impression her work left on us was relating to the loneliness of her photos. That sense of being completely on your own, but also taking solace in the beauty of the work as well. I think we'd be lying if we ever truly admitted to ourselves that we weren't afraid of dying young.
"There's something about Francesca Woodman's work that just takes control of that."
In just over a year, the Dublin band sold out shows in their hometown, played with Slaves, Shame, IDLES and fellow countrymen Fontaines DC and seen the likes of the NME, Loud & Quiet, Dork and DIY back them already – with The Irish Times calling them out as Ireland's best new rock band.
The Murder Capital will play an album launch show at Dolan's on Saturday August 17 at 6pm.
Access to this event is only available with the purchase of the band's new album 'When I Have Fears' from Steamboat Limerick, online or in store.
Tickets for this event are strictly limited and available only through Steamboat Music, free with a pre-order of the new album on CD or Vinyl LP.