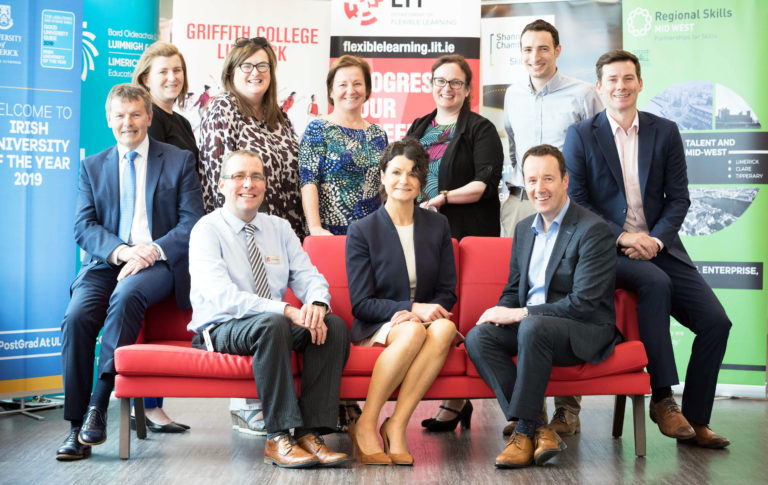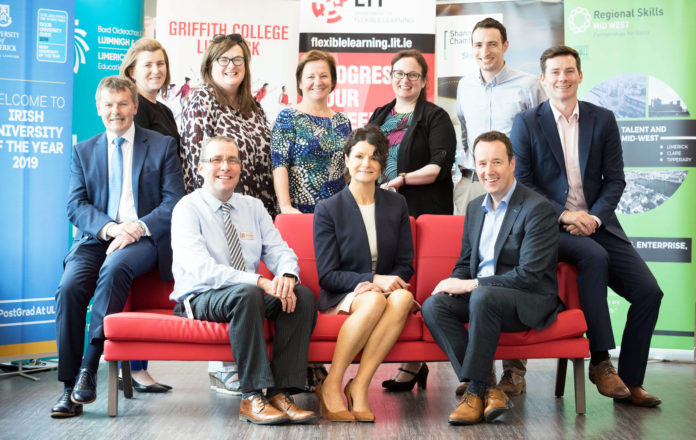 THE big attendance at a recent Mid-West Regional Skills Forum in Shannon clearly demonstrated the enthusiasm within local companies to improve their skills base.
That's according to Helen Downes. chief executive of Shannon Chamber who jointly hosted the event which showcased the wide range of part-time, online and flexible learning courses available in the Mid-West region.
Among the course providers were the University of Limerick, Limerick Institute of Technology, Limerick and Clare Education and Training Board, Griffith College and Shannon Chamber Skillnet.
Speaking after the event, Edwards Lifesciences manufacturing director David Varden said that when he started his career as an operative building medical device products, he never imagined that he would be in his current role.
"However, I had a belief in my ability and understood that to progress I would need to up-skill through applying myself to education. I succeeded in attaining a primary degree and a Masters over several years.
"Now, as director of manufacturing with Edwards Lifesciences, a company that has plans to grow to 600 employees over the next five years, I am keen to give our employees the opportunity to up-skill.
"This event has given me a great insight into the types of courses available. Knowing what is out there and what can be tailored to our needs will enable us to encourage our team members to develop and grow their abilities from within," he explained.
Joint organisers Helen Downes of Shannon Chamber and Joe Leddin of the Mid-West Regional Skills Forum said
Stating that it was imperative to encourage the region's workforce, at every level, to update their knowledge, Helen Downes explained that bringing educators out of the campus environment to meet industry has dual advantages.
"It enables them to see what is happening in companies, especially, in this instance, the opportunity offered by Ei Electronics to all attendees to take a tour of the plant to see what takes place on this 14-acre campus. It also makes it easier for people to find a course that best suits their needs," she explained.