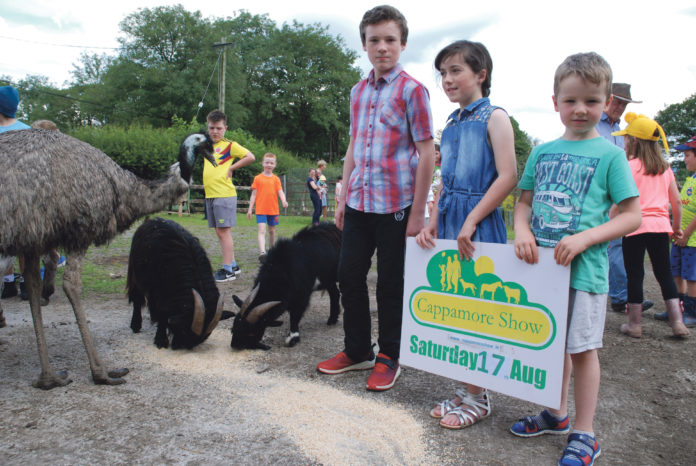 PACK  up the car, the trailer, the pets and children to head for the 65th Cappamore Show taking place on Saturday August 17. The site is Ballyvoreen. While gates open at dawn for the movement of cattle, trade stands, horses, exotic animals, vintage farm and domestic machinery and vehicles, the wider public is welcome from 11am on.
Maura Walsh is working with a strong PRO team to tell the county and beyond about the itinerary. "Our 65th year is a big one and to celebrate, we have Dermot Lyons playing in our marquee, with bar facilities on-site. Pauline Hynan, a fantastic woman who was an All-Ireland dance champion herself, will present her students in costume for line dancing and set dancing.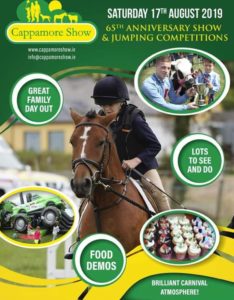 "We have competitions in baking, arts, crafts, dogs, carriage driving, flowers and for children to enter, and there is huge interest in our photography section."
Hats off to Cappamore in the Agriculture and Showjumping categories as "this year, we host the three year-old filly All Ireland Championship qualifier." Entrants are confined to the Irish Horse Register.
Entry details to all sections of the show are listed on www.cappamoreshow.ie as well as the modest fees. Maura makes the point that "competition prizes are commensurate with the fees paid, top prize for the Irish Angus being €250, for example.
"People travel from the four corners of Ireland to enter an animal and it's about the competition prestige, doing qualifiers and at best, the silver cup on the sideboard for a year."
Goods can be dropped to the Cappamore Show shop on Moore Street nightly 7pm to 9pm; queries to [email protected], tel. 087-245 3037.
Eoin and Caoimhe Hassett with Sean Gleeson with the goats and ostrich that will be travelling to the 2019 Show, August 17.