DEVELOPERS have yet to start almost 40 per cent of their planning approved housing schemes in Limerick amounting to almost 900 housing units.
That's according to new figures released to Fianna Fáil General Election candidate, Cllr James Collins.
There are 40 housing developments in the Limerick City area, which have been granted planning permission. But in more than half (21) nothing has happened on site.
Cllr Collins recently questioned the Metropolitan District Council about the number of planning approved housing developments in Limerick which are yet to commence. He was informed that planning permissions have been granted for 2,328 residential units. However, no development has taken place in relation to 877 of these.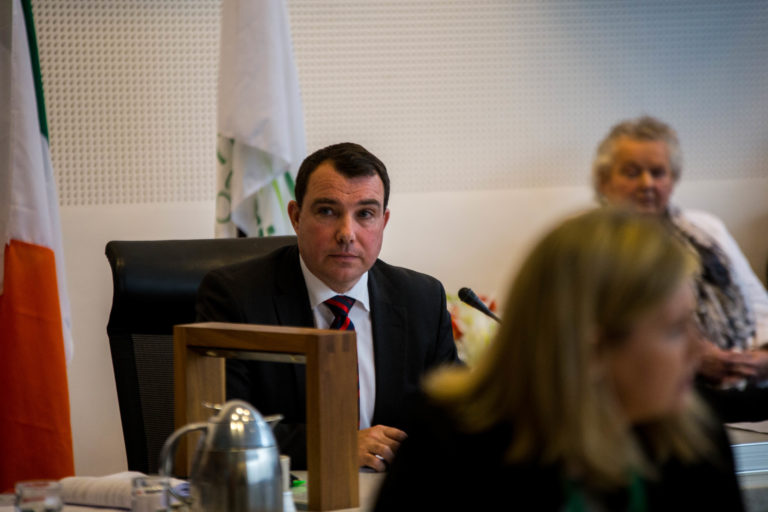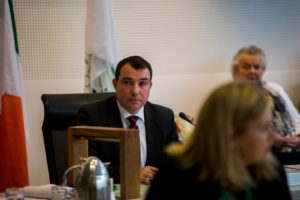 "The sites are empty. We are talking about 877 housing units – both houses and apartments – which we approved for planning, but nothing has happened. The City West developers have pressed pause on the development," Cllr Collins declared.
He now wants this situation investigated further, claiming "the housing supply line has been choked here".
"There could be many reasons why landlords are holding off on starting these projects – but we are not talking about a handful of cases. 37 per cent of houses granted planning permission in Limerick have not started. The sites are not active. If you are a young couple, renting and saving for a deposit, this delay in the housing supply has the potential to add years to the wait."
The City West representative also wants developers to explain why they are not commencing development on these sites.
"The Central Bank has issued dire warnings about what would happen to our house prices in the event of a no-deal Brexit. Is this a long-term blockage in the supply line?" Cllr Collins asked.
"We need to hear from developers what their long-term view of the market is. I think young couples, people renting, the 2,400 people on Limerick's housing list, the 2,200 people getting HAP payments in Limerick, the thousands of people in the squeezed middle who earn too much for State housing assistance but too little to compete for a new house — all these people deserve to know why 877 approved housing units planned for Limerick, have yet to start."