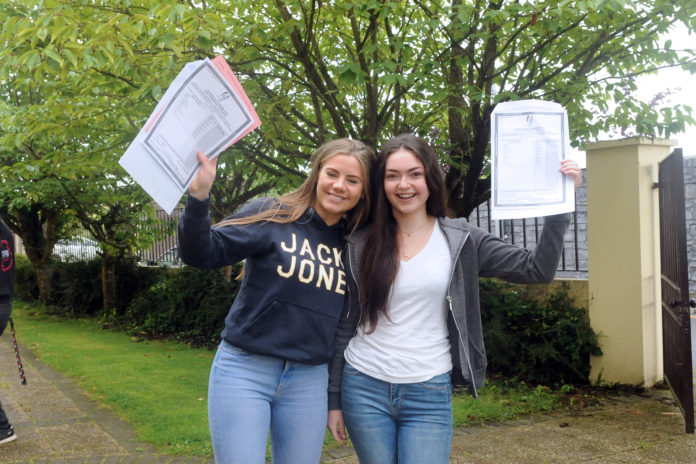 SOME 2,473 Leaving Cert students in Limerick are now coming to terms with this Tuesday's exam results and busying themselves with making plans for the future.
The State Examinations Commission (SEC) congratulated the 1,221 girls and 1,252 boys, who sat exams in Limerick this summer, and wished them well on the road ahead.
The Director of the National Association of Principals and Deputy Principals (NAPD), Clive Byrne, also offered his congratulations, while highlighting the need for Leaving Certificate reform.
"For those students who have been fortunate enough to match or exceed their expectations, today will represent a happy and very affirming conclusion to their second level schooling and a positive launching pad in their pursuit of third-level education or other career opportunities. For other students who may be feeling disappointed, I would encourage them to remain positive.
"Thankfully, there are more pathways than ever before into third level education and their chosen careers beyond that.  Additionally, today's employers are becoming increasingly open to sourcing talent from non-traditional disciplines and do so with a greater appreciation, than ever before, for the diverse experience and skillsets this can bring," Mr Byrne revealed.   
Limerick Senator and Sinn Féin Seanad Spokesperson on Education Paul Gavan took a similar view. He believes that while the Leaving Cert exams are undoubtedly very important exams, they are not the be-all and end-all.
"I wish the best of luck to all those seeking college places but I also remind them that there are other options available if they are not fortunate enough to get the required points for their chosen subject," the Castleconnell-based politician pointed out.
"Apprenticeships not only give young people more tertiary education options, but also help to equip Ireland with the skilled workers that are badly needed for growing and emerging industries. Apprenticeships offer a unique avenue to earn, learn, gain valuable work experience, and work towards an internationally recognised qualification and an exciting, rewarding career.
"The apprenticeship system in Ireland is underutilised and offers an opportunity to both reduce the number of people who remain on the live register and also tackle a growing skills shortage across a number of industries.
"I have no doubt that this year's Leaving Cert students have done themselves and their schools proud and I wish them all the very best for their futures," Senator Gavan concluded.
A helpline facility is now operating to provide information and advice to students and parents. The helpline number, operated by the National Parents' Council (Post-Primary) is 1800 265 165.