THE inaugural Féile na Gréine in Limerick City in 2018 proved that there was an appetite in the city for a festival celebrating cutting-edge music in August. Promoters DIY LK and Lower Your Expectations have collaborated again for Féile na Gréine 2019 and it has a thrilling line up of Limerick's finest indie bands and a host of visiting beat producers and songwriters, Running from August 16 to 18.
Jinx Lennon, Maija Sofia, Windings, Bleeding Heart Pigeons, Gadget and the Cloud are on a bill of more than 25 acts in five locations.
One of the promoters, Jack Brolly told Limerick Post that the festival has picked up much welcomed sponsorship and they have changed the way they will schedule events this year.
The festival is a not-for-profit venture run by music fans for music fans. The handful of hardy souls at the heart of Féile na Gréine last year has swelled to over 15 volunteers.
Sponsorship has given the FnG collective a warchest with which to pay the acts for their services and cover expenses.
"It has been very helpful, a lot of festivals are asking bands and artists to play for free! And we are trying to pay them as much as we possibly can!"
"The festival will be at a professional level and the bands will be looked after."
A Creative Ireland Made In Limerick grant and a nod from Lagunitas Brewing Company has taken the festival to the next level financially.
It plays out across five locations in the city centre: Mother Macs, The Commercial, Pharmacia, Limerick Milk Market and Lucky Lane.
"It was a bit ad hoc last year but this time round the planning is more strategic. This year we will be having more time in each venue."
Essentially the festival will move through the venues over the weekend.
There is a wonderful eclectic mix to the line up.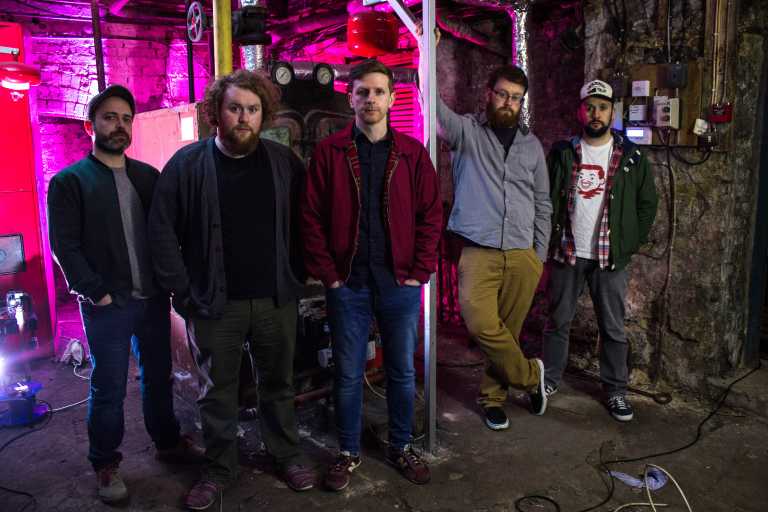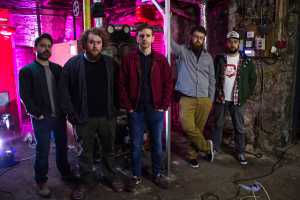 Established and critically acclaimed Limrock big-hitters Windings and Bleeding Heart Pigeons will play full-band shows.
Lucky Lane will host three acts that have been hand picked by Marty Ryan (Anna's Anchor) including Rokaia.
Mark O'Connor will host his Pianí Luimní sessions from Limerick Milk Market with a gang of special guests.
Jack recommends catching a few new acts. He is excited to hear Rising Damp which is the post-punk and techno inspired solo project by visual artist and musician, Michelle Doyle. That show plays at Mother Macs and will shake some foundations
"It is going to be absolutely insane – I don't think many are prepared for what the show will
bring."
Odd Ned will be showcasing his atmospheric dub sensibilities on Saturday. Check out his mixtape on Soundcloud released on wherethetimegoes imprint.
Experimental artist Vicky Lanagan will mix the different sounds that she has amassed in her collection over the years at The Commercial.
DJ Lolz (Gash Collective) is part of that vital group in Irish dance music. Pharmacia will be treated to her EBM and electro leanings sprinkled with a healthy taste of r'n'b, hip hop and pop.
Maija Sofia from Galway, now Dublin based, has played Other Voices, Electric Picnic, HWCH and the London Antifolk festival. Hear her alt folk pop or "witchery" as she calls it, when she plays on Saturday. Recently, her unreleased song 'The Wife of Michael Cleary' was covered by Katie Kim and Lankum's Radie Peat for a one off collaborative performance in the Pepper Canister. Her album is due in November via Trapped Animal records
Féile na Gréine will showcase seriously good talent from up and down the country. Jack highlights that the citywide festival is the result of venues pooling their resources to give a platform for Féile na Gréine to have more than 25 live shows over the weekend.
It is a chance for Limerick City to show that there is strong support here for cutting-edge and new and alternative artists.
"We have people travelling from Cork, Galway and Dublin this weekend. Many are calls looking for accommodation recommendations in the city."
The Féile na Gréine (Festival of Sunshine) music trail is free and weatherproof as it is all indoors.
Féile na Gréine 2019 happens across Limerick city centre from Friday August 16 to Sunday 18.