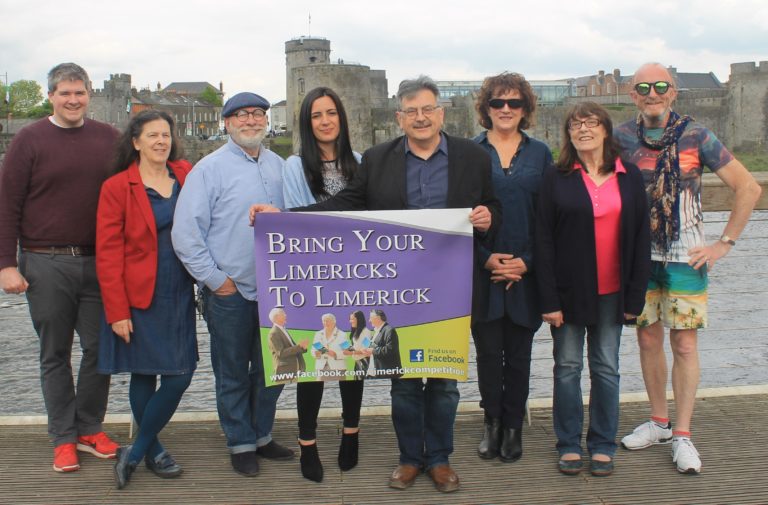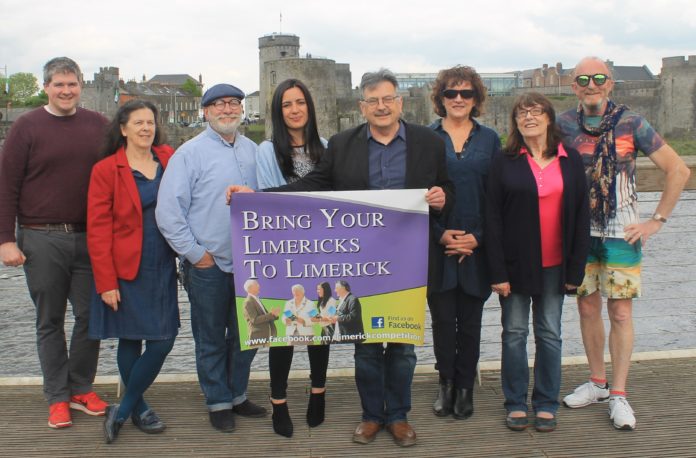 "JUST five lines of verse/ Something funny and terse" is how Dominic Taylor worded his call-out for entries worldwide to 'Bring your Limericks to Limerick'.
This is Limerick Writers' Centre (LWC)'s annual competition in the free and open search for the best limerick penned in 2019.
€500 in prize money is put forward for the winner-takes-all finale this Saturday 17 night in Dolan's. Entry is free and laughter should be manic.
Thus far, the Centre has scanned 400 entries and narrowed them down to 48. Next, 28 shortlisted candidates will vie in performance power – costumed, if they wish. Theatricality is encouraged in the spirit of tomfoolery and finance.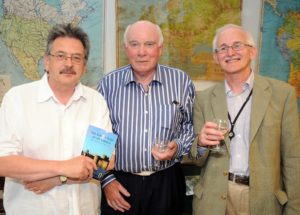 Dominic's encouragement of novice writers is shared by his judges: author Kieran Beville; Dr Matthew Potter, who has published 'The Curious Story of the Limerick' and Limerick Post journalist, Rose Rushe.
Dolan's Upstairs is the venue from 7.30pm on Saturday August 17 (free in).
Foncy terms such homonym rhyme and scansion set aside, Dominic explains what makes a good limerick.
"Well, it has to have that lilt, iambic pentameter. If you can sing it to 'Popeye, the Sailor Man', you have a good one going on."
Seated in his Barrington Street HQ where workshops, talks, readings and Revival Press is centred, Dominic himself is a singer/ writer/ event manager with The Acoustic Club and with LWC.
The writers' centre's entire funding for the year is a minute €500 from Limerick Council. Yet now in their 11th year, LWC has published 89 titles thus far, blazing a heritage literary trail through the city and backing numerous music and poetry events.
Back to lyrical wisecracks:
"These days, humour is important," comments Dominic, after a decade in the game. "And it has to be good on word play."
Throughout the torrent of entrants, he volunteers that "this year, the common theme is Trump, which shows our level of consciousness. And I never want to read another Limerick in which 'Trump' rhymes with 'hump'. Oddly, we only got one limerick that was about Dolores O'Riordan."
This is the seventh year of the competition being run on an international scale; there was a local emphasis prior to 2013's The Gathering.
Now 'Bring Your Limericks to Limerick' is a weekend festival of events, directed by Lisa Gibbons.  "The delightful simplicity of the limerick verse, with its five lines and an aabba rhyme scheme, has given it the moniker of 'the People's Poetry'," Lisa observes.  At its core lies humour and a sense of the absurd…this and the playful subversiveness combine to make it an ideal vehicle for parody and mockery of modern society."
Loud cheers and tobacco spits so, for Bring Your Limericks to Limerick's €500 winner, adjudicated in Dolan's Upstairs.