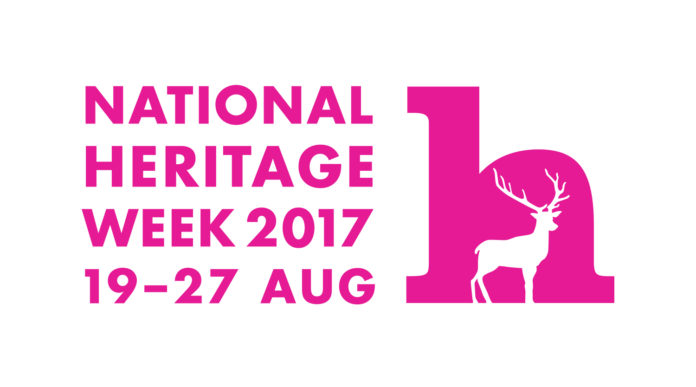 HERITAGE is on the menu with something for everyone in Limerick for National Heritage Week which will run from August 17 to 25.
Organised by the Office of Public Works (OPW) and coordinated by the Heritage Council, the week aims to celebrate Ireland's architectural, natural and cultural heritage in order to generate an awareness, appreciation and preservation of Ireland's resources.
The theme for this year's Heritage Week is the celebration of Pastimes and Past Times.
In Limerick the public can visit Lough Gur Heritage Centre, take a tour of the two towers in Kilmallock, visit Glin castle, take a tour of Limerick museum, visit the Hunt museum, take a 'Spanish Rose of Tralee Story walk' in Limerick, or visit St Mary's Cathedral to name just a few of the events.
Shannon Group's tourist experiences and attractions company, Shannon Heritage, has announced exciting events to take place in Bunratty Castle and Folk Park, King John's Castle, Craggaunowen and Dunguaire Castle.
Niall O'Callaghan, Managing Director of Shannon Group's tourism company, Shannon Heritage said: "We are delighted to have such a fantastic range of activities and events taking place at a number of our attractions to celebrate National Heritage Week.
"These family friendly events are the perfect ways for families to learn all about the history and heritage of these cultural attractions during what is certain to be a fun filled week".
A free event, 'An Evening of Irish Song, Music and Dance' with the Shannon Heritage Entertainers will take place at King John's Castle in Limerick on Thursday August 22 from 6.30pm – 8pm. The performance will take the audience through the emotional story of Irish emigration and famine and how Irish music has influenced music throughout the world.
In Bunratty Castle and Folk Park on Sunday August 18 from 12pm there will be an afternoon of Storytelling with Seanchaí Eddie Lenihan. Then on Wednesday August 21 in celebration of Wild Child Day, children of all ages are invited to explore the newly redeveloped magical Fairy Trail. There will also be guided tours of Bunratty Castle and Folk Park, a concert in Ardcroney Church performed by the Bunratty Entertainers and Bodhrán Workshops. On Sunday August 18 from 11am – 5pm Craggaunowen will be holding its annual Spinning and Textile Day. Normal ticket rates apply and members are free for these events.
Rosemary Collier, Director of National Historic Properties at the OPW said, "Heritage Week is a fantastic annual event that encourages us all to delve into Ireland's rich history, explore new spaces and places and gives the whole family a chance to share exciting cultural experiences together.
"The OPW will be hosting events right across the country under the Heritage Week theme of Past times and Pastimes. Visitors to OPW sites will be able to explore the sites and learn of traditions, social practices, rituals, knowledge and skills that were transmitted from generation to generation within these properties".
National Heritage Week is part of European Heritage Days. These are a joint initiative of the Council of Europe and the European Union in which over forty countries participate each year.
For more information on what's on in Limerick see  www.heritageweek.ie/whats-on/events/?where=limerick