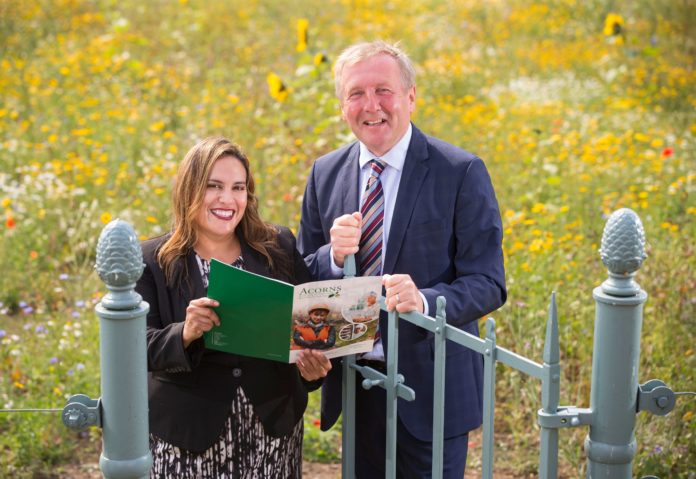 There has been an increase in early-stage female entrepreneurs in Ireland over the past year and the call is now open for those with new businesses – or well-developed ideas – to join ACORNS 5.
And female entrepreneurs from Co. Limerick who have previously participated on the programme are urging their fellow business owners to apply before the September 20 deadline. There is no charge for successful applicants.
ACORNS is the highly-successful development initiative to support female entrepreneurs living in rural Ireland, who wish to start and develop new businesses or have recently started a business. 
Previous business owners from Limerick who have participated on the programme include Breda English Hayes of MOET Accountants, Cori Calvert of GES Energy and Valerie Murphy, Valerie's Breast Check.
"Starting a business can be a lonely, isolating experience, especially as a female entrepreneur living in rural Ireland. ACORNS was instrumental in helping me network with fellow women business owners but also in helping me successfully grow and scale my business" said Cori Calvert, GES Energy.
The call for applications follows the launch of the programme by Minister for Agriculture, Food and the Marine, Michael Creed TD. ACORNS is funded under the Department's Rural Innovation and Development Fund.
Over 200 female entrepreneurs have taken part in ACORNS to date and 50 new participants are being sought for ACORNS 5. The programme will run over six months from October 2019 to April 2020. The deadline for application for this year's cycle is 20th September 2019.
Any woman with a new business based in rural Ireland — or an idea for a new venture they want to get off the ground — can get more information and register their interest at www.acorns.ie.  There is no charge for participation.