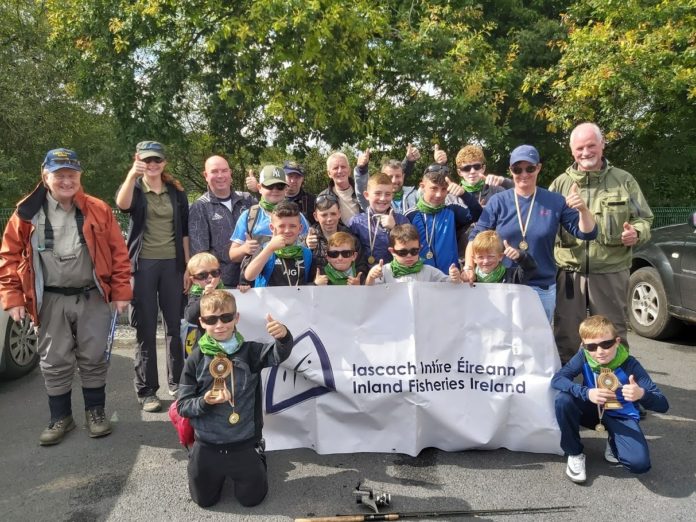 Over 40 novice anglers from Limerick attended a free fishing event at Paddy Mac Namara's Lakes in County Clare last week.
Youths from Weston Youth Anglers, Moyross Youth Academy (Moyross Garda Youth Diversion Project) and Limerick and District Youth Anglers enjoyed a day of fishing with guidance around angling skills provided alongside educational information around the fisheries resource.
The event was organised by Inland Fisheries Ireland through its 'Go Fishing' programme which aims to promote and encourage young people to try fishing.  Coaches from the Angling Council of Ireland and skilled angling volunteers were on hand to deliver guidance and coaching in angling skills with free fishing equipment and gear provided for the day. The participants also enjoyed a talk and practical exercise focusing on the invertebrates which live in Ireland's rivers and lakes and took lessons in biodiversity, biosecurity and health and safety.