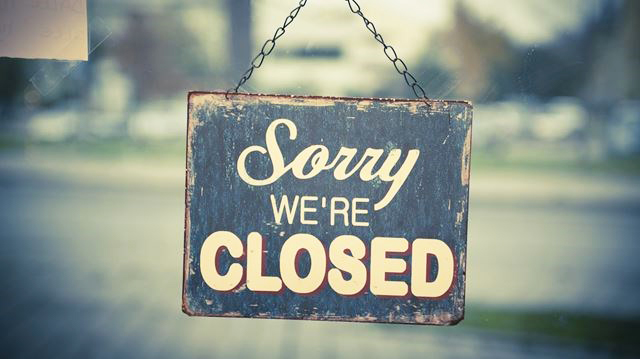 MORE than one-quarter of all of Limerick pubs have closed their doors since 2005.
133 pubs have ceased trading in Limerick city and county over the past 14 years, representing a 27.8 per cent decline.
That's according to the professional representative body, Drinks Industry Group of Ireland (DIGI) who are calling on Government to ease the burden on rural drinks businesses by reducing Ireland's high alcohol excise tax over the next two years.
Ireland has the second-highest overall alcohol excise tax in the EU, the highest excise tax on wine, the second-highest on beer, and the third-highest on spirits.
DIGI spokesperson Rosemary Garth, said that with the very real prospect of a no-deal Brexit, Government action and support for the pub trade has never been more important.
The drinks and hospitality sector supports 6,997 jobs in Limerick and €271 million in tourism spend every year, according to DIGI.
Pub closures continue as revenue figures show 71 rural pubs closed in 2018 – 1,535 less pubs in rural Ireland than in 2005.
DIGI analysis shows nearly 20 per cent of rural pubs closed between 2005 and 2018, compared to just one per cent in Dublin.
Dublin has experienced a net loss of only ten pubs since 2005.
DIGI has predicted that "the majority of these low-earning businesses are located in rural Ireland and are particularly vulnerable to taxation policy, any sudden tax increases, any decline in inward tourism and economic uncertainty.
"The high cost of alcohol excise tax remains a source of significant concern for rural publicans and, indeed, hoteliers, restauranteurs, off-licence owners, and other drinks and hospitality business proprietors.
"Ireland's rate of excise on wine is 25 per cent higher than any other country in the EU, while our excise rate on spirits is 26 per cent higher than the UK. For example, €11.92 of a 70cl bottle of Irish produced whiskey, bought in an Irish off-licence, goes to the Government on excise tax; that is before we consider the VAT that is applied. That figure is 75 per cent less if you buy the same bottle of whiskey in Italy, at €2.90."
DIGI has called on the Government to reduce alcohol excise tax by 15 percent over the next two years – 7.5 per cent in Budget 2020 and then by an additional 7.5 per cent in Budget 2021.
"Our pubs are a significant part of regional Ireland and play a crucial role as community meeting points in rural and isolated parts of the country. According to recent research conducted among 400 publicans by DIGI, 77 per cent said their business plays an important part in providing a place for local people to come together for family occasions, like birthdays, christenings and funerals.
"In Limerick alone, hospitality and drinks businesses enable 6,997 jobs," the statement from DIGI says.  "This demonstrates the scale of employment that this sector creates rurally."