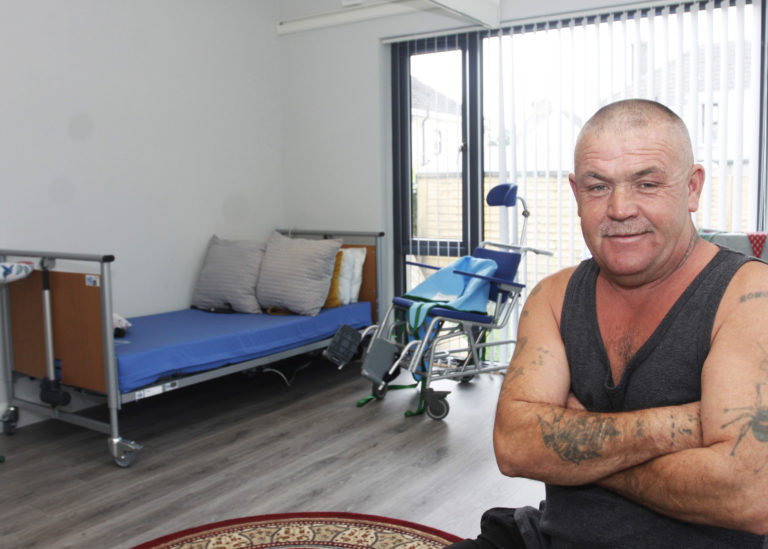 A SEVERELY disabled man has spent four years in hospital because there is no money to pay for home help, despite more than €60,000 being spent on adapting his home to make it wheelchair accessible.
Gareth Collins-Keogh (30) has been paralysed from the neck down since he had a stroke.
As he is a young man, his family were anxious that he should get home to live as full a life as possible and set about looking up grants to adapt Gareth's home on Hyde Avenue in Ballinacurra Weston to his needs.
Limerick City and County Council, along with local Sinn Féin TD Maurice Quinlivan, rowed in behind the family and succeeded in delivering the finance to undertake the work of providing a wheelchair accessible bathroom and bedroom and a kitchen designed to be easy for a wheelchair to negotiate.
But despite this having been completed years ago, Gareth still can't come home.
"His mother, his family would love to bring him home but he needs a care package," his uncle Anthony Collins told the Limerick Post.
"We were told by the HSE that there is no more money for care packages. Gareth can't manage with help – he is paralysed. He can't even hold a phone. The only thing he can do is speak," said Anthony.
"The hospital has said he is ready for discharge but he can't come home without supports. There's a bed being taken up for four years at God knows what cost because they won't spend the money it would take to get him out of it.
"All my nephew wants is to come home and try to get on with his life. It's a disgraceful waste of money and a huge disrespect to Gareth who is just a young man and has suffered a huge loss."
The HSE community services told the Limerick Post that it does not comment on individual cases and there was no comment available about the availability of care packages at time of going to press.