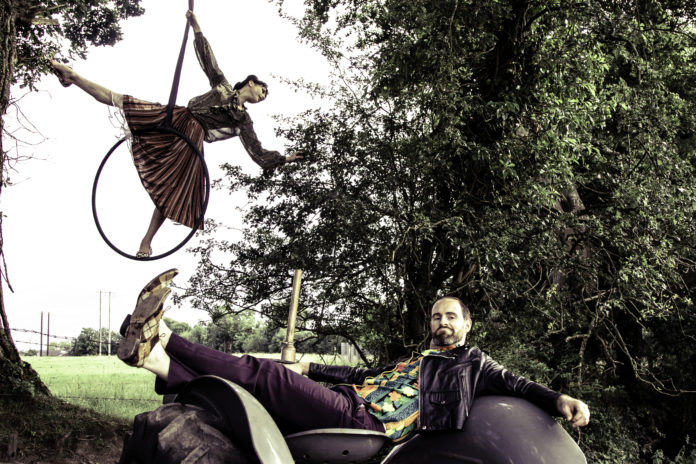 LIME Tree Theatre and Belltable launched their Autumn/Winter 2019 season on Monday night. With 110 events booked this year there is something for all, be it cinema, theatre, opera, comedy, children's entertainment and both classical and traditional music.
Director of Lime Tree and Belltable theatres, Louise Donlon introduced a new format to this launch by welcoming three companies to the Belltable couch to speak about their upcoming events this season.
Sign up for the weekly Limerick Post newsletter
Members of The Cecilian Musical Society spoke to Louise about their excitement in returning to Lime Tree Theatre in November to mark their 100th anniversary with a blockbuster production of 'Chitty Chitty Bang Bang'.
The musical is celebrating its 50th anniversary and production is already under way for the theatre run with rehearsals starting this week. The classic family-friendly musical plays from November 26.
Fidget Feet will present two shows this season in Lime Tree Theatre. First will be the premiere of 'Bingo Wings' in September followed by a new piece for children called 'Hatch'. This will be performed as part of the Bualadh Bos Children's Festival programme which runs in October.
Fidget Feet brings 'Bingo Wings', their new aerial spectacle blending circus, aerial dance and theatre to Lime Tree Theatre on September 13 and 14.
Choreographer Chantal McCormick explained that 'Bingo Wings' is based on her memories of going to bingo as a child in Donegal with her grandparents.
"My grandad called the bingo. You weren't allowed to play bingo at my age but my granny would give me a sheet and if I won she would take it from me real quick."
Described as a show suitable for everyone from 8 to 98 years of age, 'Bingo Wings' tells a story about luck and love that takes the audience on a flight of fantasy that's funny, moving and spectacular.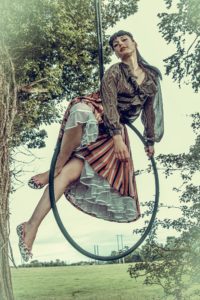 'Bingo Wings' incorporates an inter-generational community project, bringing together younger and older people focusing on arts, ageing well and health and wellbeing.
"The heart of the show is being able to spend that quality time with my grandparents. I wanted to create a project where those age groups would come together."
Myles Breen from Bottom Dog Theatre Company chatted to programme manager of Belltable, Marketa Dowling about the premiere of his brand new play 'A Wilde Fan' this November in Belltable which he described as a 21st century take on Oscar Wilde.
"I have been obsessed with Oscar Wilde from a very young age," Myles explained.
"It is not going to be a biography of Oscar Wilde. It is going to be more a show about me and Oscar Wilde.
"I have read him for years and years and the biographies, and watched the movies."
Expect to hear "the best bits" from classics such as 'Picture of Dorian Gray' and also, perhaps less well known essays and poems that Myles described as "incredibly haunting and incredibly dark."
Asked for a favourite quote, we got two from Myles – and unsurprisingly Wilde's quotes are as relevant in 2019 as the day they were first published.
"Be yourself; everyone else is already taken!"
"The Englishman in pursuit of a fox: the unspeakable in full pursuit of the uneatable."
Other suggested highlights to watch out for this season are; Joanne Ryan's Eggsistentialism (Belltable) College Players present Translations (Lime Tree Theatre) directed by Margaret Hough, Jon Kenny's new play Crowman (Lime Tree Theatre), Polish Arts Festival and the Richard Harris International Film Festival (Belltable), Kilfenora Ceilí Band (Lime Tree Theatre), Fishamble's The Alternative (Belltable), Much Ado About Nothing by Rough Magic and Kilkenny's Art Festival (Lime Tree Theatre). Booking on www.limetreetheatre.ie