IRISH Chamber Orchestra will open its Autumn 2019 season on Friday September 13 at St Mary's Cathedral with "a very emotive, atmospheric concert" of elegiac works by Brett Dean, Mahler and Mozart.
Arts Page caught up with Charlotte Eglington, attached to ICO for two-score years, in high form about this season ahead. "We are a great band and a great product," she observes, reflecting on a summer in which they sold out concerts at Kilkenny Arts Festival. The touring theatre piece 'Testimony' got a wild reception in West of Ireland venues. (Future cross-genre collaborations include an Irish National Opera production in May, 'The Abduction from the Seraglio'.)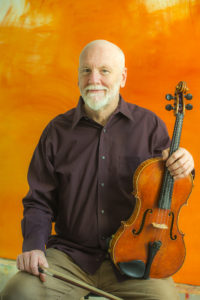 September welcomes Brett Dean,  a huge noise internationally as conductor, composer and virtuoso viola player.
"Brett is a remarkable guy, an Australian who became a viola player with the Berlin Philharmonic, and they only take the cream of the cream," Charlotte states. "He liked to write music while also being a very able player, and we have actually played his works before, going back to Anthony Marwood's time.
"Brett has carved out an excellent career and has more than 60 compositions written and two operas, 'Bliss', based on the John Carey novel and 'Hamlet', which was deemed to be fantastic when it staged at  Glyndebourne.
"For this concert we preferred an older work of his, 'Short Stories' which no, are not connected by theme, they are stand alone. Brett will conduct from the orchestra and he has chosen to intersperse 'Short Stories' with Mozart adagios.
"Then Hindesmith's 'Trauer-music for Solo Viola and Strings' is one of the best known pieces written for the viola. Within the repertoire of chamber music, it highlights that instrument at its best."
Finally, Mahler's 'Adagio from Symphony 10' "is another very beautiful slow work and highly regarded in symphonic history." Interestingly, several compositions in this programme were written for mourning and a heady night is promised under the vaulted apex of St Mary's, 8pm concert.
Book September 13 at www.irishchamberorchestra.com