INDEPENDENT councillor Richard O'Donoghue and Fine Gael councillor Adam Teskey have come together with the family of the late Francie Meade to raise funds for the Mid West Cancer Foundation and Brú Columbanus.
Francie Meade of Five Roads, Rathkeale passed away after a brief but brave battle with cancer on September 22 last year. During his treatment his wife Geraldine and sons Bryan and Andrew stayed at Brú Columbanus in Cork and will never forget the kindness they were met with from this voluntary organisation in their time of need.
In Francie Meade's memory his family and many friends will now host a fundraising weekend in Rathkeale on September 28 and 29 to raise money for vital cancer care services. All of the money raised will be donated to Mid Western Cancer Foundation and Brú Columbanus.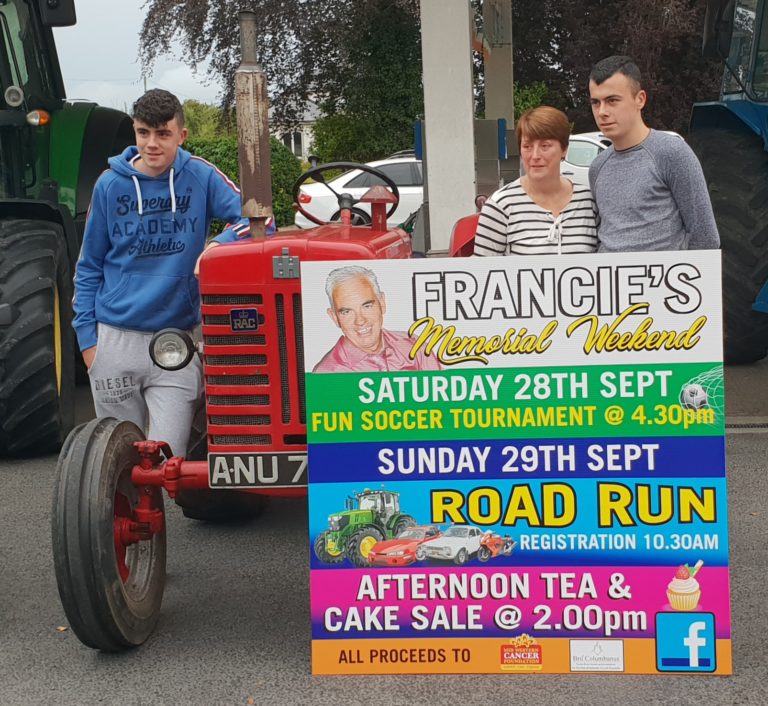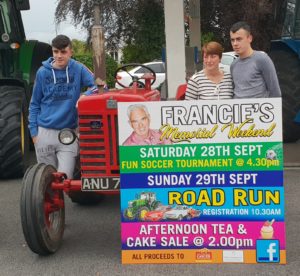 The fundraising weekend will kick off with a soccer tournament on Saturday September 28 at Rathkeale Astro Turf (Rathkeale AFC) from 4.30pm.
On Sunday, September 29, a Road Run featuring vintage and modified cars, vintage and modern tractors, and motorbikes will commence from the Five Cross Roads. Registration will take place at the Five Roads Service Station from 10.30am.  Also on the day there will be afternoon tea and a cake sale at the Parish Hall in Rathkeale from 2 to 6pm.
Cllr O'Donoghue and Cllr Teskey are urging all to get behind this very worthy cause and to remember Francie Meade – a man, they say that "helped many and always went out of his way to help those in need".