THE OFFICE of Public Works (OPW) is expected to "accept full liability" after emergency works to repair a flood defence along the River Shannon failed, leaving several homes in Coonagh flooded.
That's according to Fine Gael Senator Kieran O'Donnell.
Coonagh airfield, Na Piarsaigh GAA club, and sixty acres of farmland were also flooded when the deluge struck in the early hours of Saturday morning.
Limerick City and County Council is footing the bill if providing temporary accommodation in a local hotel to families evacuated from their swamped homes.
A Council spokesman told the Limerick Post the Council's "priority is to source and pay for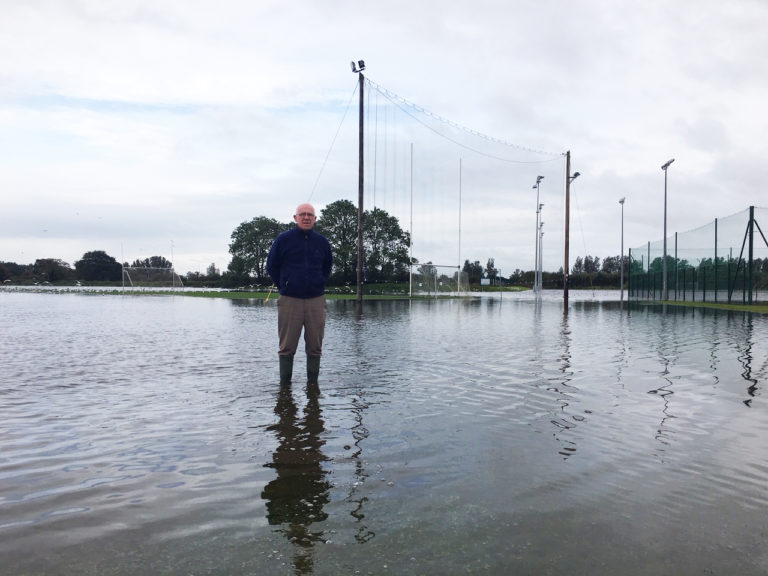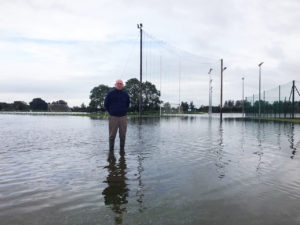 emergency accommodation for those affected by flooding".
"It is unclear how long those affected by the flooding in Coonagh will be in alternative accommodation," they added.
As a major cleanup operation in the area continues the OPW acknowledged that temporary measures put in place to try to repair a damaged sluice flood defence, during a high tide at Coonagh, failed, leading to the flooding.
The floodwater overwhelmed five houses, destroying furniture, clothes and personal belongings.
The cost of the cleanup and repairs is likely to run into hundreds of thousands of euro, at the very least.
OPW assessors have visited the affected areas and are engaging with the flood victims providing them with information and putting plans in place to return evacuated residents to their homes.
An investigation by the OPW is continuing into what led the flood.
Senator O'Donnell said: "I have spoken to Minister Kevin Boxer Moran and he confirmed to me the OPW are accepting full liability for this."
"Furthermore, he has arranged for OPW engineers to visit the effected households and GAA club to advise OPW independent assessors with immediate effect. If homeowners want to engage independent assessors they can and the OPW will meet the cost of this," Senator O'Donnell added.
A massive clean up operation is continuing in the areas effected by the floodwater.
"The emergency services are engaged in ongoing talks with the OPW in relation to water contamination and septic tanks."
Further temporary measures completed on the embankment on Monday have continued to hold despite further high tides.
"Work is continuing on the breach at the embankment and the authorities are continuing to pump water away from the effected areas."
"This shouldn't have happened. Boxer Moran says the OPW are now accepting full liability at no cost to those effected."
"The OPW engineers are here. I've demanded that their main objective is to get people back into their homes as quickly as possible."
Senator O'Donnell said Limerick City and County Council officials were calling to flooded homes "emptying septic tanks and advising residents on health and safety matters".
"This is about people's lives, and those who have been flooded need to have a resolution quickly," added Sen O'Donnell.