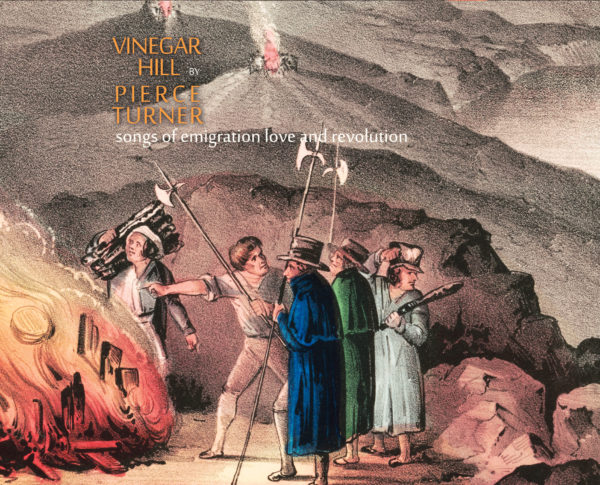 Pierce Turner has been creating some of the most, "indescribably odd and luminous and beautiful music anywhere. He is something close to a national treasure", says Limerick author Kevin Barry.
You hardly need more recommendation than that!
Pierce has a dedicated cult following in Ireland. He splits his time between here and New York. He has worked on numerous occasions with Philip Glass, including his debut album, for which Mr Glass wrote string arrangements and produced. He had a song in HBO's The Wire. Christy Moore has covered his songs.
His Irish tour brings him to Tait House, Limerick.
'Monto' is the first track from the new album, Vinegar Hill which Pierce describes as, "folked with Irish folk."
https://www.pierceturner.com/store/
Turner's first solo album was with Beggars Banquet Records in 1987 and picked up by BMG Records stateside. Pierce exudes the joy of playing live and making records.
"I wake up most mornings all excited about music and can't wait to write or play an instrument.
There were times when I stopped and thought about my age and the uncertain future for whatever I create, but I don't burden myself with that anymore, I just think about the present. When the future gets here, I'll be present too."
Pierce Turner plays Tait House on Friday, September 13.