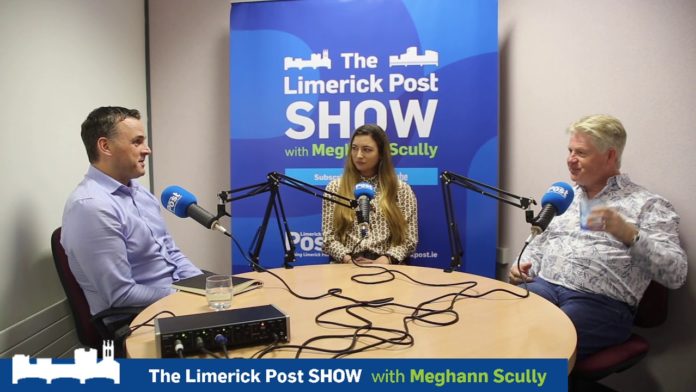 RICHARD O'Donnell's first memorable interaction with computers came in the 1980's when his father was given the gift of a handheld computer.
Sign up for the weekly Limerick Post newsletter
Bewildered by the gadget, his father asked him, a History and Politics student at the time, to figure out how he might get it to turn on.
"Two days later, and with the hairs raised on the back of my neck, it was singing and dancing in my hands," O'Donnell said, "Accidentally, my new career and lifelong fascination had begun."
"My dad received a present of a brick-sized handheld computer, and I really mean it was brick-size," Richard told the Limerick Post Show.
"It was a thing called a Psion Organiser, he looked at it, and I looked at it. Neither of us knew how to turn it on, so I was given the task over Christmas of trying to figure out how to work this thing," he explained.
"Two days later – I didn't know it was two days later – I was stuck into it, really enjoying it and starting to programme it. Then my interest in history and politics really went down the drain, although I continued my studies and got my degree, but most of my time was spent in the computer room banging away on computers."
17 years later, at what Richard describes as the "height of the dot com boom" the Limerick software company he had co-founded, Software Architects International (SAI), was successfully acquired by the Atlanta-based Claris Corporation.
Richard told the Limerick Post that he never had a "fear" of technology and it was "pure fascination".
"It's an interesting thing when you're a computer programmer like I am, the biggest thrill is when you design a programme that actually works," he said.
The Limerick entrepreneur started his career with Analog Devices.
"They'd ask you to do a programme that might have something to do with orders, and you'd design, you'd programme it, you'd code it, and after about a week you would do what's called 'run the programme' and the first time that programme runs, it's such a thrill."
O'Donnell says although people may not see the thrill in that, "but for me there was".