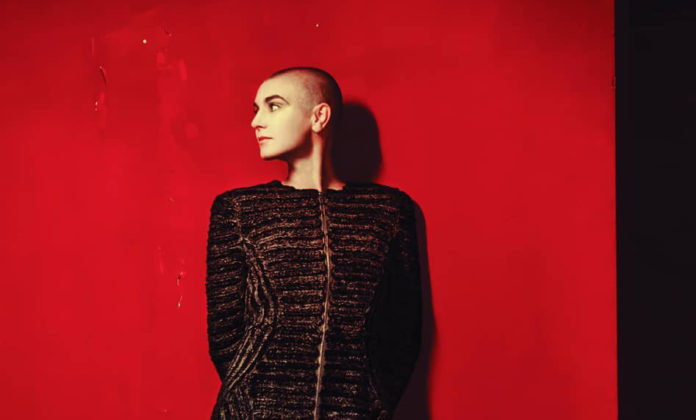 LIMERICK promoters CWB with MCD are gearing up for the final big festival of the Summer.
Feile '19, the legendary Trip to Tipp returns this September 20 and 21.
After announcing her intention to return to live music in a recent interview with DJ Dave Fanning and a stirring performance of 'Stretched Across Your Grave' dedicated to the late Dolores O'Riordan on that show, Sinead O'Connor will now play at Feile '19.
On last week's Late Late Show Sinéad made her first TV appearance in five years and performed two songs from her repertoire, including a wonderful rendition of Shane MacGowan's Rainy Night in Soho with the Irish Chamber Orchestra.
Headlining this y
The FÉILE '19 headliner will be treating festival goers to a very special once-off performance celebrating the music of Shane MacGowan. Sinead will perform the Songbook of Shane MacGowan alongside the ICO and is set to be one of many great highlights of this year's festival
Festival Curator / Today FM DJ Tom Dunne told Limerick Post that Sinead O'Connor is a huge booking for Feile 19
"Yeah, I'm amazed that came about."
"I really wondered if we would ever see her onstage again. Her recovery has been quite fast and she seems to be in a good place."
From her debut album The Lion and The Cobra to 2015's I'm Not Bossy, I'm the Boss, her strength as a songwriter and performer has never been in question and seeing her live is an experience of true raw emotion and talent.
"She is one of the voices of her generation. A jaw dropping talent."
"Worldwide there was nothing to touch her. Her singing puts the hairs up in the back of you neck – You feel she is communicating on a higher level or something on a spiritual level."
Nearly thirty years ago, FÉILE became Ireland's first ever multi-day music festival and it was like nothing the country had ever seen before. Punk, rock and rave fans came together to celebrate their love of music, the Irish live music scene exploding as a result. After a long hiatus, the festival made a much-anticipated return in 2018 as Féile Classical. This year, the festival returns to its roots as FÉILE 19, a weekend long festival built on the classic bands and unforgettable music of the 90s with a hugely impressive line-up and a host of fringe events across the festival weekend.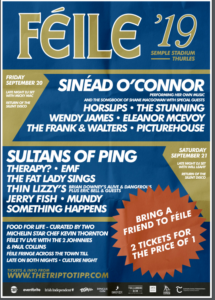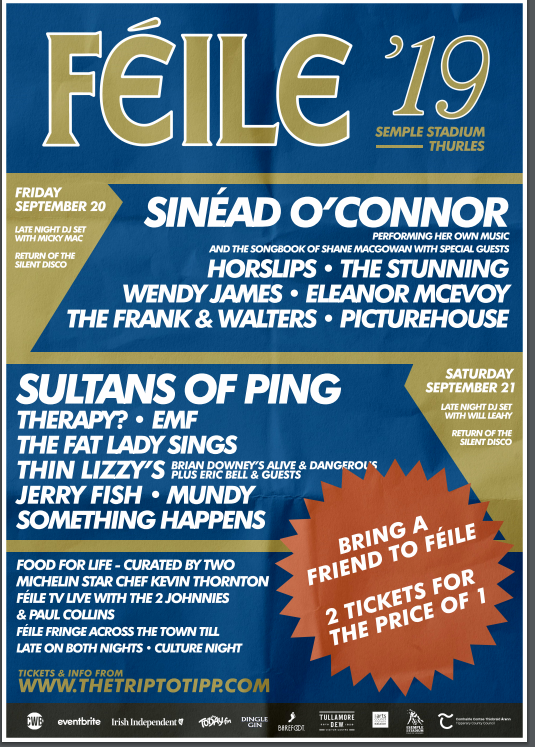 A host of other music acts from across the decades will be out in force, from Sultans of Ping to Horslips and Therapy? bringing everyone right back to the glory days of the nineties music scene. Other headline acts include The Stunning, EMF, The Frank and Walters, The Fat Lady Sings, Transvision Vamp, Something Happens, Eleanor McEvoy, Picturehouse and Mundy.
Tom Dunne is excited to get on stage and relive some of the glorious sets played last year with the addition of loads of new bands.
"Last year's Féile was the gig of the year for me and all the bands involved. So, to see this line up with the original Féile name back is very exciting!
"Féile to everyone means Thurles, Semple Stadium, the early 90's, mad crowds, great fun and a truly wonderful generation of great Irish bands.
Back together for their first show in seven years, Fat Lady Sings is back with a bang and will be joined by Arclight and many more. In a very special one-off performance, Thin Lizzy's Brian Downy and Eric Bell are reunited with Brian's band Alive and Dangerous, for a run through of all the big heavy hits. FÉILE curator Tom Dunne, will also take to the stage with Something Happens, and Mundy will top things off by performing all of his classic numbers. Jerry Fish will also perform very special renditions of his greatest hits.
The whole of Thurles will come alive and continue the festival well into the night with silent discos, afterparties and a '90's Late-Night Live Music Trail'. There is a host of daytime activities including street performers and exhibitions taking place across the weekend.
Tickets at www.thetriptotipp.com.