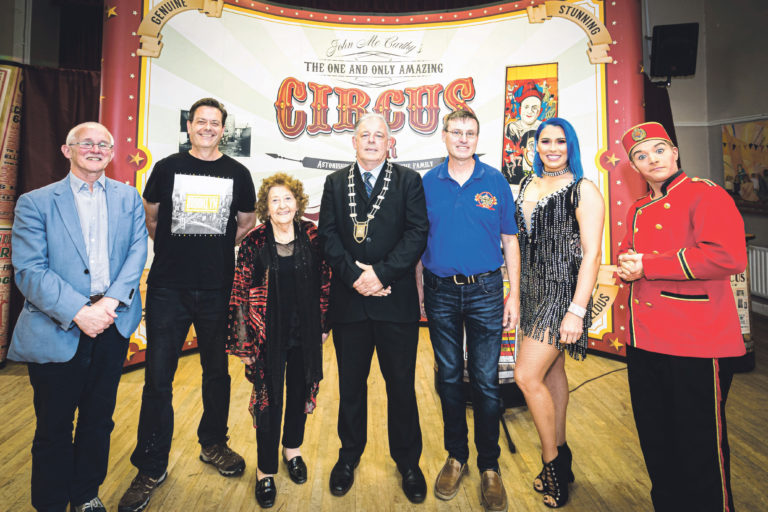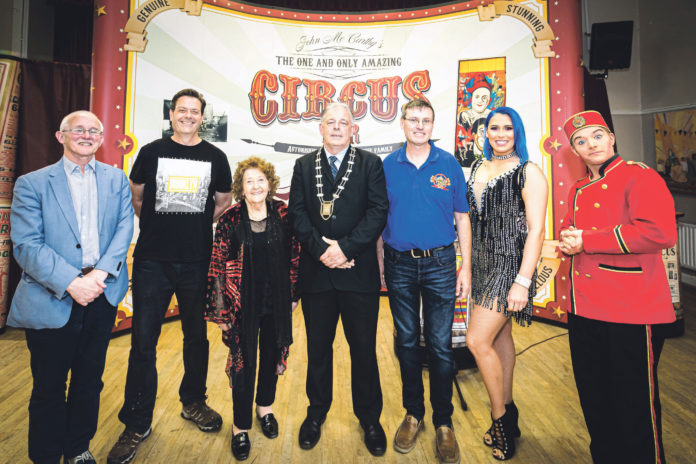 A COUNTY Limerick pub may have inspired a memorable scene in the award-winning movie musical, The Greatest Showman.
McCarthy's Tavern in Cappamore could be linked to the hit musical, according to Tony McCarthy, whose grandfather owned the pub when it was a well-known venue for circus performers and travelling shows.
"There is a scene in The Greatest Showman, where circus owner P.T. Barnum (Hugh Jackman) is feeling down on his luck. He visits an old bar decorated with circus posters and photographs. The similarities are there but you can imagine the shock when I saw the bar was called McCarthy's."
"All the circus 'Big Wigs' knew McCarthy's Circus Bar and it would be wonderful if the connection was true," Tony said.
Tony's grandfather, John set up McCarthy's Circus Bar after spending his childhood with some of the biggest names in circus including the Fossett family.
Born in 1884, John McCarthy grew up in his father's Cappamore pub.
"His father William let the circus people stay at the back of the pub. That was the circus field. John and his brothers grew up with a circus right in their own back garden. As a young boy, John used to look on in awe as the shows built up and he helped out whenever he could."
The closeness of home to the circus and the magic that surrounded him triggered a deep love and life-long fascination with the circus for John McCarthy.
When John was 14, he started to collect circus photographs and posters. "That was his interest – it was a great spectacle in a quiet village to see the circus pull into town."
"Years later, after he got married, his father set him up with his own pub that became known as McCarthy's Circus Bar. All the posters and photographs he had collected throughout the years were put on display in the bar."
John also documented his childhood experiences of the circuses visiting Cappamore in a series of letters, many of which were published in newspapers across Ireland and featured in The World's Fair in the 1930's.
Little did John realise that he was documenting the social history of a country village, its people and the traditional circus landscape in Ireland dating from 1895 onwards.
John McCarthy passed away February 5, 1966 – the same day his grandson, Tony arrived into the world. Tony continues to honour his grandfather's legacy with McCarthy's Circus Bar Travelling exhibition.
The exhibition consisting of over three hundred photographs and four hundred circus posters returns to the Parkway Shopping Centre this Friday, September 13 until Friday, September 20.