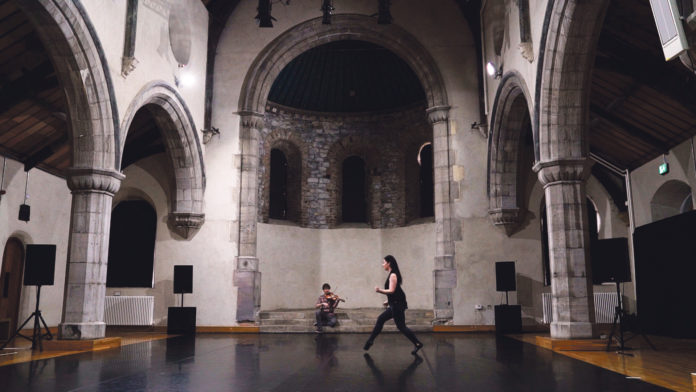 LIMERICK is set to welcome thousands of culture seekers to more than 70 events this Friday night.
Limerick Culture Night celebrates the cultural diversity across the city and county, from a celebration of the Culture of Food at the Hunt Museum to Limerick's food festival, Pigtown. There are tours of St John's Cathedral, Sarsfield Barracks and a special Speakers' Corner just for children.
Sign up for the weekly Limerick Post newsletter
Mayor Michael Sheahan said that Culture Night provides the ideal opportunity for people to check out what the culture and arts scene is like in Limerick.
"The programme of events the opportunity to get out and see some of the amazing creative work that is all around us," he added.
Visitors arriving at Colbert Station will be entertained by music from a brand new piano which will be installed by Irish Rail as part of their national arts and culture programme.
Last year, Limerick drew a Culture Night audience of 21,600 people and this year it is expected to be even bigger.
Council Culture and Arts director Shelia Deegan said: "Culture Night Limerick happens because many people share a vision and enthusiasm for enjoying, celebrating and promoting creativity and culture."
"Culture Night is a celebration but it is also an opportunity to challenge yourself in understanding 'what is culture?'
A special 'Culture Bus' will be provided for international students from the UL and LIT Moylish campuses into the city to allow them to enjoy Culture Night Limerick for themselves.
A team of Culture Night volunteers will be available on the night to provide information and guidance and a hub will be based in Ormston House, 9-10 Patrick Street from 5 pm to 10 pm.
All events are free but some venues may require booking in advance.
For more information visitlimerick.ie/culturenight or culturenight.ie
A varied programme for the night that's in it
AMONG this year's Culture Night highlights are:
• A high wire circus performance by artist Chris Bullzini in Arthur's Quay Park. "It's a love of balance combined with a desire to give people the opportunity to look up from the floor and see something different that keeps me on the wire," said Chris.
• Shannon Gospel Choir will perform during an open exhibition at King John's Castle. Artist Paul Tarpey explores how the marks on the castle identify Limerick's oldest quarter being defined not just by the ideals of its past but also by the physical marks that signify its hidden history and how every day is represented.
• The doors of several Limerick institutions will be opened to visitors including the Limerick Museum in the Old Franciscan Friary, Dance Limerick, Limerick City Gallery of Art, LIT Limerick School of Art and Design, Sarsfield Barracks and Mary Immaculate College.
• There will be a circus flavour to the night this year with McCarthy's Circus Bar Travelling Exhibition in the Parkway Shopping Centre.
• Rutland Street's Fab Lab hosts conversation about Limerick as a liveable City with street food and opinions galore! 'Best Bits' starts with a story-telling session, followed by a guided tour. See how design and architecture are being used to make Limerick a liveable, sustainable city.
• An informal night of traditional ceol, amhráin, rince agus cupán tae with Limerick Conradh na Gaeilge. Storyteller is Micheál Ó Siochrú. Cuirfear fáilte roimh chomhrá I nGaeilge agus i mBéarla. Songs in languages other than Irish or English are always very welcome at this annual event.
• Henry Street Garda Station will be opening its doors to the general public from 5 pm to 9 pm. People are invited to visit the station to learn how the busiest station in the county operates. People are asked to book in advance by calling 061 212442 or email [email protected]
• 'Free Market' partners with Grey Heron Media to present an extensive programme of events for Culture Night in Kilmallock. 'Free Market' is an architecture exhibition and programme of events exploring the role of small-town market places, featuring original content from the Free Market Venice Biennale Pavilion. There will be an exhibition in Kilmallock Library, interactive sound experiments, talk and live performance at Friars Gate Theatre.
• The Fourfront Poets will present an evening of poetry and traditional music in the Granary Library from 6 pm to 7:30 pm.  This year's theme will be "Once Upon October" as a salute to the old tradition of storytelling as the year moves towards Halloween and Christmas.
• A traditional singing night will be taking place in Abbeyfeale for local people to meet up and make merry through song, dance, music and storytelling.
• In Garryspillane, people will be gathering of people in Glenbrohane to encourage the art of conversation through music, craic and the Irish language.