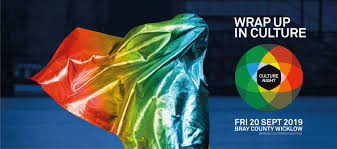 The Fourfront Poets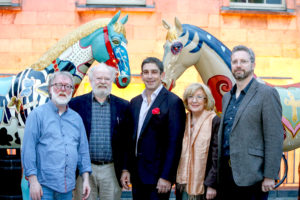 LETTERS from Aosdána's literary (poetic sounds wrong) Ciarán O'Driscoll are always lively and deliver something. This week's note was signed off gently, "perhaps you could spare a word for us." Reader, I wish all submissions to Arts Page were made in this spirt of appeal as opposed to a sense of entitlement  – but then it's always entertaining to read a command issued. My grin gets break-out time.
Anyway, Ciarán's band of Forefront Poets will be reading in The Granary, Michael Street, #CultureNightLimerick later today from 6.30pm to 7.30pm.
"This year the theme of our presentation will be 'Once Upon an October', with a salute to the old tradition of storytelling as the year moves towards Hallowe'en and Christmas," says the bearded Man of Letters. Look forward to decent poetry from writers whom I have reason to rate because I have read and bought their works to cherish: there's himself, Jo Slade, Paul Sweeney and Mark Whelan.
Look forward to music also, live in the library for this gig. We hear of fiddle and tin whistle  from Margaret Farrelly and John Bashford, singer and guitarist.
Know that The Forefront Poets bring an attractive bit of drama to their scope and are core to Cuisle International Poetry Festival annually in October.
Printmakers open doors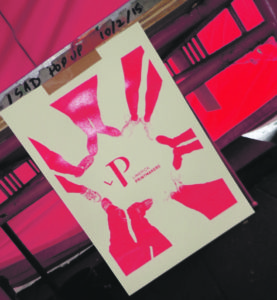 CULTURE Night at Limerick Printmakers this Friday offers a Print for Kids session, children aged 3 to 12 welcome from 5pm to 7pm and no booking necessary. "Experience the creativity and enjoyment that printmaking can inspire" is the invitation.
6pm to 7pm is for Silkscreen Printmaking for All Ages and from 7.15pm to 9pm, there are Mini Print Workshops for young adults and adults only, aged 14 upwards.
Take part in an intro drypoint and chine collé workshop creating your own design or use one of LP's prepared plates.
Printmakers are also offering mini workshops in the cyanotype process, a method that combines chemistry, alchemy and a little magic to produce your own stunning blueprint.
Free Market in Kilmallock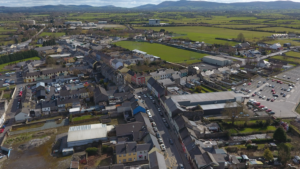 A THREE day public programme of Free Market in Kilmallock continues over this weekend. Explore a SAUL architecture student exhibition and work by the Town Threshold Team, join guided walking tours, contribute to Vox Pop recording sessions and, for younger townies, take part in a special Townie Scavenger Hunt.
"The Free Market team will be on hand to chat and learn about Kilmallock, as they continue to gather experiences, thoughts and dreams for towns on each stop of the National Tour journey."
Free Market represented Ireland in the 16th International Architectural Exhibition – Venice Biennale. Explore the current events schedule in this magnificent walled country town on http://freemarket.ie/kilmallock.php