MAKE a Move Festival returns to Limerick for its eighth year between October 4th and 6th, reports Shane MacCurtain. This unique city wide Festival, with its roots in hip hop culture will host a diverse programme that sees over 30 artists, producers and performers from hip hop, street art and spoken word backgrounds perform in a range of Limerick venues.
The vast majority of events are free – check out Limerick Post listings and browse www.makeamove.ie


Music takes centre stage with two very strong gigs on the Saturday and Sunday night. Continuing its policy of showcasing  local promoters, Make a Move joins forces with Prima Volta and Unscene Music.
Saturday night welcomes Shookrah one of the most exciting acts to emerge from Ireland over the last couple of years. Pushing the boundaries of Irish neo-soul in new and exciting directions the group are just about to release their debut album and this will be a full band experience. Support on the night is from new irish artist April with her band playing smooth jazz and hip-hop influenced productions.
Prima Volta DJs Bill Baramus and Peter Curtin will provide plenty of hip-hop beats and rhymes to keep you dancing through the night.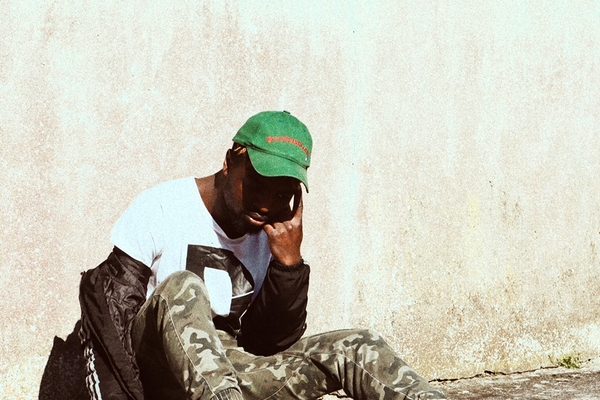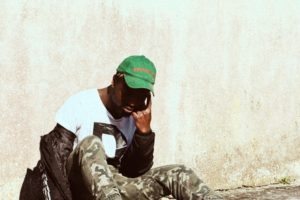 Then on the Sunday night to finish the Festival, seminal Limerick label the Unscene, in conjunction with Make a Move, host a diverse range of talent for a seven-hour event in the Wickham Tap.
Topping the bill will be rappers Outsiders Ent, Skripteh, Shannon's own Krome and Cork's Blakkheart, who will be performing her own beats live.
The opening night of the Festival sees a spoken word performance from Denise Chaila in the intimate surroundings of Narrative 4 in O Connell Street. 2019 has been a huge year for Denise. Her debut EP "Dual Citizenship" received widespread critical acclaim and great anticipation surrounds her album which will be released in the next few months.
In a year that saw a book on Limerick's musical history sell out, Make a Move has two events that look at history of club culture and artistic responses to that. Linda Brogan, a Jamaican-Irish playwright  with her roots in Limerick will talk on her Excavating the Reno project. Growing up in Manchester, in the 1970s, in a time of "no blacks, no Irish, no dogs", home for Linda was the legendary funk and soul cellar club "the Reno" based in Moss Side, Manchester.
The club's heyday of 1971-'81 saw it as 'the place to be'; with visits from the likes of Muhammad Ali. Linda was tempted to write a play about the Reno but she "couldn't capture the nuances. "Instead I harvested the Reno itself." She filmed 60+ hours of memoirs and physically excavated the club.  Her illustrated talk will open the Festival on Friday night.
Then on Saturday a free walking tour "These are our Places" will excavate some Limerick stories of nightspots now closed. Hear stories of Limerick's first beat club in the 1960s, The GAFF in the 1980s and the first house and techno nights in McKnigh'ts in late 1980s. Professor Eoin Devereux, Paul Tarpey and Niall Bourke are capable guides who lived the life.
 Make a Move is once again delighted to collaborate with Music Generation Limerick in providing a panel discussion entitled "The Vanguard- New voices of Alternative Music in Limerick". This event on the Saturday afternoon in Narrative 4 will see Maedbh O Connor, Post Punk Podge, DIY LK and PX Music discussing their experiences in music industry. Hosted by Ray Burke (Wired FM) this event is a must for any budding musician and is open to the public.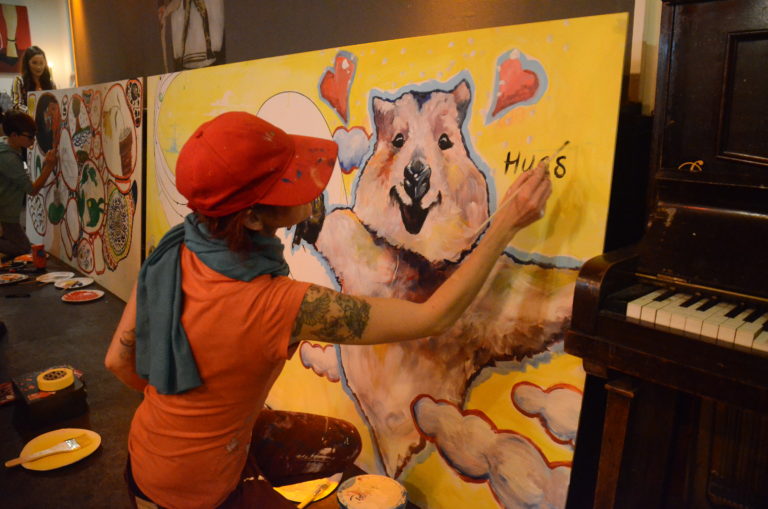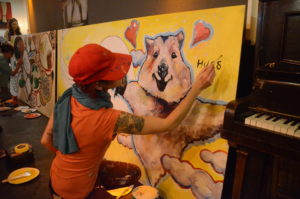 One of the major successes of last year was the Making a Mark- drawing battles which bring the energy of street art indoors. In this event teams of artists will compete against one another by live drawing on large canvases. The emphasis is on fun. Themes will be given on the spot, the teams of artists will then have two hours to create an artwork in response to their given theme.
Music will be provided at this free Sunday afternoon event in Ormston House by mynameisjOhn, Mankky and aswell.
Earlier that afternoon at the same venue Mary Conroy will host a workshop. Ceramic Salmon will give people a chance to meet Mary and experience a hands on making process using clay, ceramic moulds and stenciling as part of her current project focused on the Salmon Weir.