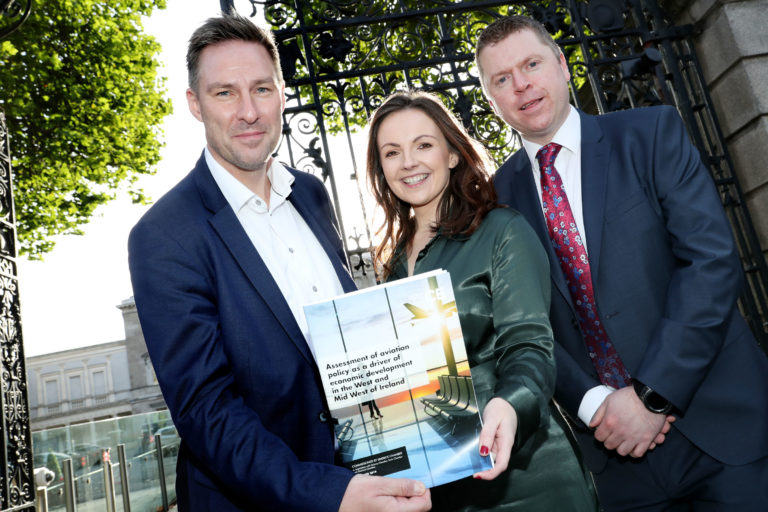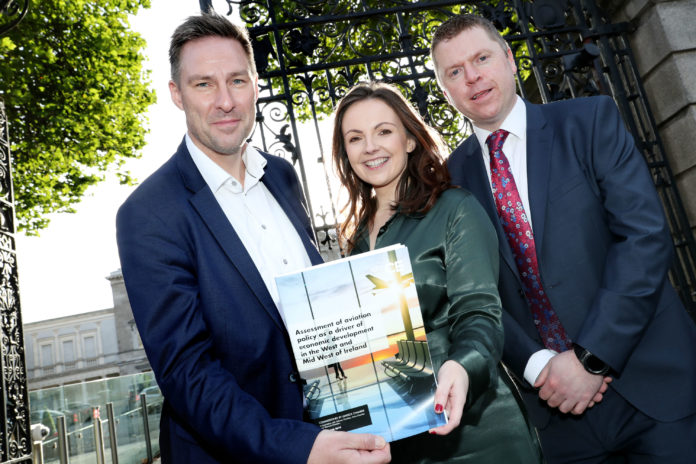 A POST Brexit airport connection from Shannon to Frankfurt could bring €412 million to the Mid West and West region, a report published on this Thursday has revealed.
And Danish international consultancy group Copenhagen Economics has also concluded that aviation and enterprise policy must be linked if the Government is to deliver on its policy of achieving balanced regional development.
But chairman of the Oireachtas Committee on Rural and Community Affairs, Clare TD Joe Carey (FG), says that the report points up how "there is also a responsibility on the management team at Shannon to ensure that their operational processes and infrastructure continue to be efficient.
"The Copenhagen Report has also indicated that the airport should explore additional revenue opportunities in the area of cargo traffic."
"Having worked with the Taoiseach to achieve Shannon's independence from the Dublin Airport Authority during his term as Transport Minister, I have made it clear to him that it is essential that the Government supports this report in the interests of balanced regional development.," he said.
The assessment of Irish aviation markets recommends a range of government supports and interventions amid concerns about the regional impact and the dominance of Dublin Airport at the expense of other Irish airports, which the report describes as "striking."
It also warned that intensified competition between Irish airports over passengers and airlines will have severe consequences for economic activity and jobs outside the Greater Dublin Area.
The report found that significant capacity expansion planned for Dublin Airport will make it very difficult for other airports to maintain current routes and passenger levels.  It also means that other airports will not be able to act as a catalyst for regional growth as foreseen in Project Ireland 2040 and the Regional Enterprise Plan.
The report was commissioned by Limerick Chamber and supported by Shannon, Ennis and Galway Chambers in response to the need for enhanced direct air connectivity into the regions to support business and, not least, foreign direct investment.
The report focuses largely on the challenges around growing the key gateway airport for the Mid-West and West, Shannon Airport. It was presented to the government and Oireachtas members from the regions on Wednesday.
The report raises serious concerns surrounding the impact of Brexit, given that the western seaboard will be without any daily EU hub airport connectivity post-Brexit.
Shannon Airport's Heathrow services are currently the only direct EU flights daily from the region.
Deputy Carey said that "Shannon Airport currently adds up to €3.6 billion to Ireland's GDP and supports around 43,700 jobs. Around 1.7 million passengers travel through Shannon on around 13,000 flights. This implies that at peak hour capacity only 45 per cent of the capacity at the airport is utilised.
"Passenger numbers have increased by more than 460,000 since 2012, when Shannon became an independent entity, to the end of last year. In that same period, Dublin Airport increased its passenger numbers by 12.4 million.
"Spreading just 20 per cent of that growth across the regions would still leave Dublin with 10 million additional passengers and the regions with an additional 2.5 million which would deliver a far greater economic impact," Deputy Carey concluded.