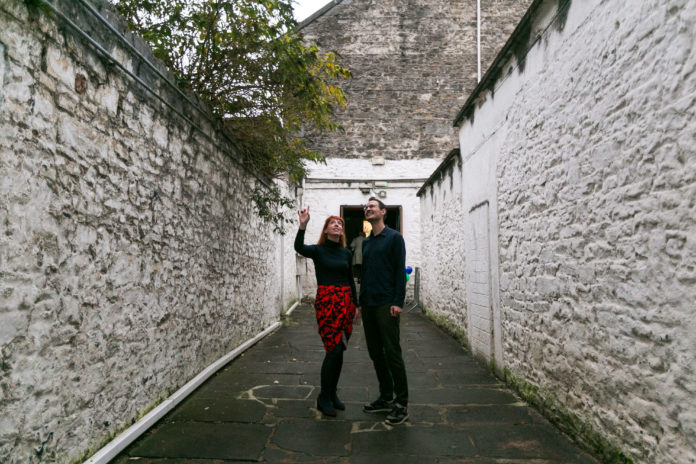 LIMERICK people are invited to uncover some of the city's architectural treasures during this year's Open House Limerick between October 17 and 20.
With more than 40 buildings and events to choose from, highlights include visits to the Ardnacrusha power station; a treasure hunt around the city' a presentation on the Ilen sailboat project's trip to Greenland and "The Other Georgian Limerick tour".
This year's theme is 'Architecture is Visionary' which will not only concentrate on Limerick's architectural talent but will also examine how architects and communities can work together to address change.
This is at a time when Limerick is embracing an open-minded approach to design, urban planning and construction techniques, strengthening its attractiveness and variety.
The festival, organised by a voluntary committee, is presented by architects, designers, academics, artists and many others for the general public to enjoy and all at no charge.
OpenHouse Limerick has a simple mission: to provide access into buildings that are normally closed for the general public. In addition to building tours, visitors to OpenHouse Limerick can also attend some of the free evening events and talks for a different view into architecture. Interest in this idea is growing annually, with OpenHouse Limerick enjoying growing numbers and a more diverse audience annually.
Open House Limerick chairperson Maria Donoghue said that the 'Visionary' theme has inspired hundreds of participants – from small architecture practices to major cultural institutions – to create a fantastic and varied programme.
" An open and visionary approach is fundamental and this year's festival will celebrate former visions, create new ones, and explore how everyone can influence the future visions of our city and county," she explained.
A special focus on 'Civic Visionaries' shows how well-designed buildings can improve quality of life, address climate change and enhance social interaction, supporting Ireland's civic infrastructure and shaping our collective memories.
This will incorporate tours of:
· RIAI Public Choice awards winner Scoil Chríost Rí, Boys National School by Drake Hourigan Architects (Saturday, October 19 from 11am to 1pm);
· RIAI New Build Workplace award winner Gardens International Office by Carr Cotter Naessans (Saturday, October 19 at 12noon and 1pm);
· Limerick Courthouse on Mulgrave Street designed by Wilson Architecture (Saturday ,October 19 from 2 to 4pm);
· Glucksman Library at UL by RKD Architects (Sunday, October 20 at 12noon, 1pm and 3pm); and Glenstal Library by Leyden Hassett and Associates (Sunday, October 20 at 12noon and 1pm).