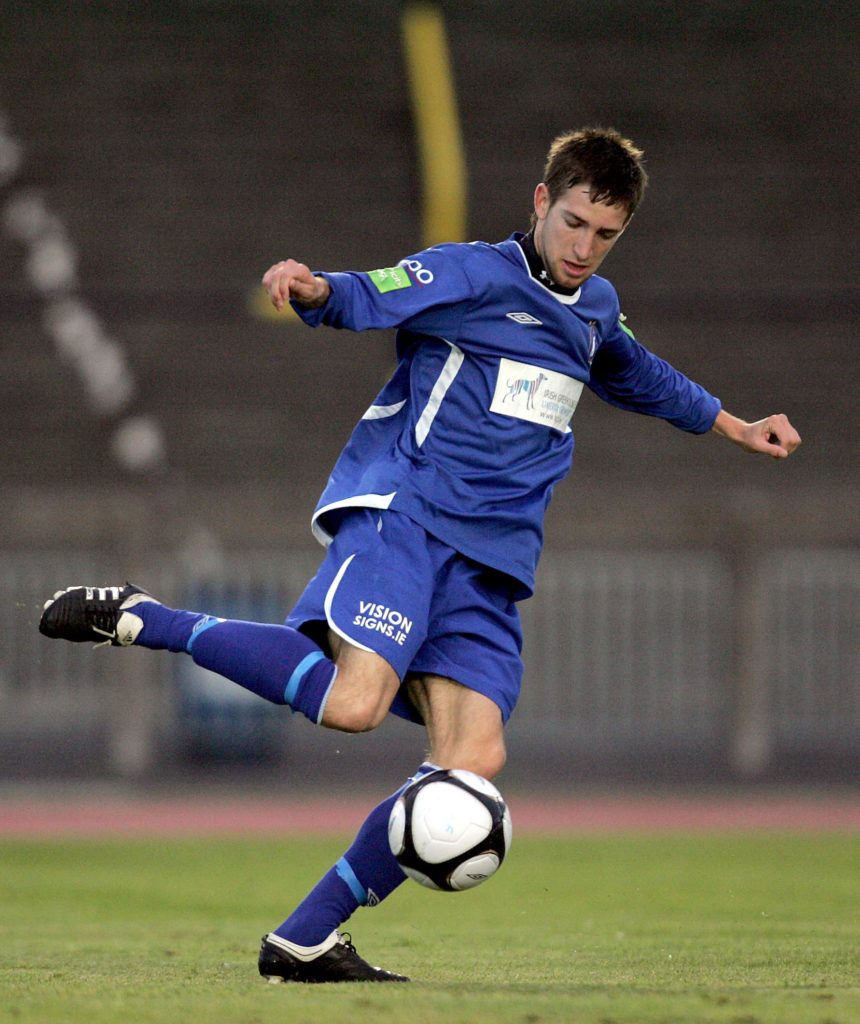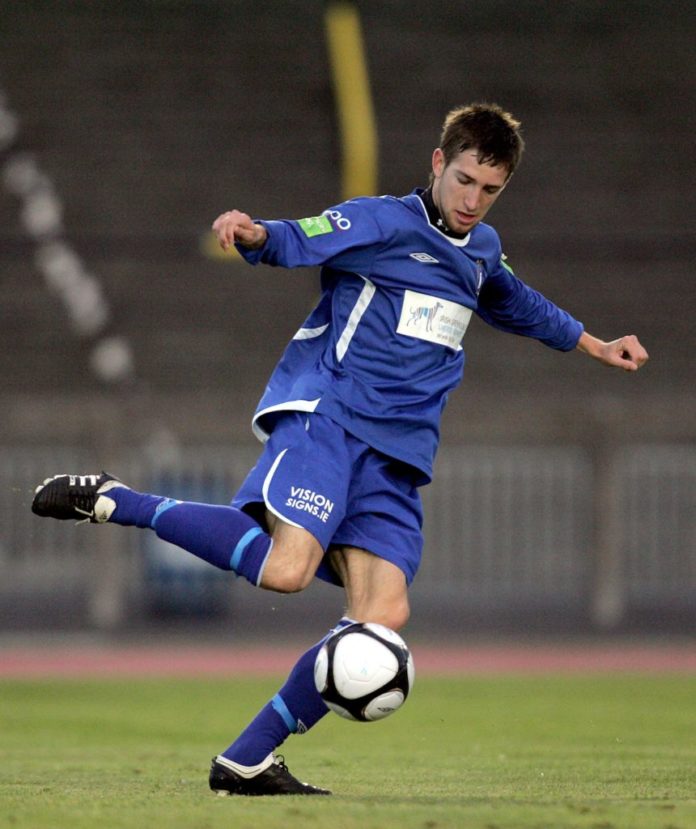 FAIRVIEW Rangers are now joint top of the Limerick District League Premier Division with a big win over Coonagh United on Sunday morning. Ballynanty and Mungret secured wins over Regional and Aisling Annacotty respectively.
Jason Purcell's Fairview side were boosted by the arrivals of Clyde O'Connell and Stephen Bradley during the week and both players will greatly improve an already strong squad fit to fight on all fronts this season.
In fact, O'Connell began life at the Fairgreen by bagging a brace of goals. The robust central midfielder, who can also operate at centre-back, performed well for Limerick FC in both positions and will be a big asset at junior level. Another former Limerick FC man in Daragh Rainsford also scored a brace with Jeffrey Judge, Eddie Byrnes and AJ O'Connor completing the 0-7 rout.
Fairview captain Jeffrey Judge was on the mark for Fairview on Sunday morning Mandatory Credit ©INPHO/Ryan Byrne
Ballynanty are now just one point off Pike and Fairview at the top following a hard fought win over Regional at Limerick Institute of Technology. Willie Griffin finished from close range to give the visitors the lead but a superb long range strike form Michael Guerin capped off a good week for the Ballynanty full-back who was selected for the Limerick Oscar Traynor side this week.
Arian Power gave Donal Magee's side the lead with a side footed finish following a driving run from Derek Daly. Connor Ellis looked to put the game beyong Regional from the penalty spot but Griffin ensured a nervy ending with his second of the game to make it 3-2, which was the way the game finished.
Mungret Regional were the big winners of the day with a 3-0 win over Aisling Annacotty. With Annacotty in flying form heading into this one, it is a big result for Mungret, who now push themselves 8 points from the drop zone.
Yakuba Yabre (x2) and a free-kick from Kian Barry was enough to gain victory for the Eddie Storan's men.
The post Fairview and Ballynanty secure big wins appeared first on Sporting Limerick.