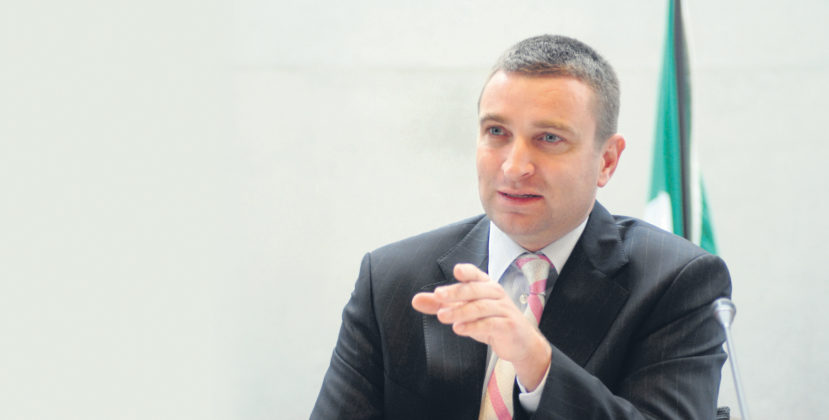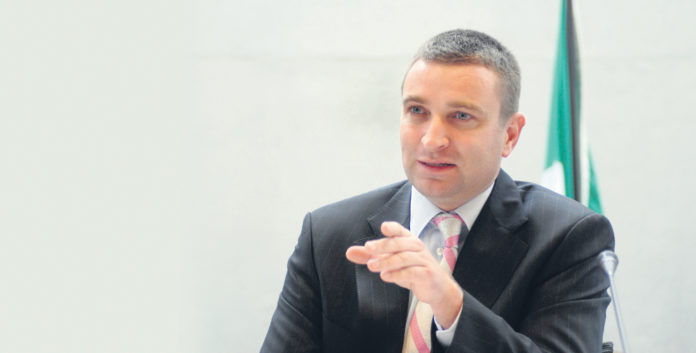 Payment for protection rackets at local authority sites in Limerick are rife and criminals have also targeted construction sites in the city's regeneration areas, according to Fianna Fáil TD Niall Collins.
Deputy Collins said reliable sources in Limerick City and County Council, as well as sources in the construction industry, informed him that the racketeering operation has been going on for years.
And he has asked Garda management to canvass the construction industry to investigate the extent of the protection rackets.
Chief Superintendent Gerry Roche said Gardaí are aware of individuals suspected of being involved and are liaising with the Limerick Council on weeding it out.
Deputy Collins told the Limerick Post that claims from within the construction industry have been backed up by sources in the Council.
One source, who spoke only on condition they would not be identified, said that two families involved in the Limerick gangland feud have been demanding protection money from contractors and sub contracting firms for well over a decade.
Criminals have also targeted firms involved in the multi-million euro State-operated regeneration of Limerick's local authority housing estates.
"It's going on for years. There was one family in the Southill area that were at it for a long time, and there are two families involved in the feud involved. Contractors deal with different criminal families in different areas to give them money.
"The State was effectively paying criminal elements cash in hand to provide security on the construction sites, even though they had already paid for official security at the sites," the source explained.
"In one incident a well-known individual, who has convictions for serious crime, went to a building site looking for protection money, but Gardaí were alerted and this guy went away".
Deputy Collins raised his concerns at a meeting of Limerick's Joint Policing Committee on Friday evening.
"Payment of protection money, particularly on building sites, is not exclusive to Dublin, and Limerick is no exception. A number of people involved in construction industry have told me that it's pretty rife in Limerick, not just in Limerick city, but in parts of the county too," he told the meeting.
"The people who are impacted by this are fearful of coming forward and making a complaint, and many feel they have no option but to pay protection monies."
"They told me they would like to see Gardaí canvass the construction industry and build up a picture of the extent of it, and to see if it can be addressed."
He described claims Dublin City Council officials had paid protection money to criminals – a charge decided by the local authority – were "shocking".
"When people come to me as a public representative and tell me that it is happening in Limerick, but at the same time they are fearful of going public or coming forward, I think it's incumbent on me to raise it."
"It's also been mentioned to me by people who work here in City Hall and by people who didn't want to be quoted or go on record."
Deputy Collins said reliable sources told him "there is an awareness within Limerick City and County Council in relation to what's happening".
In response, Chief Superintendent Gerry Roche, said: "Deputy Collins has brought up a very important point, and obviously I've been watching the media myself. I have spoken to Limerick City Council in relation to a number of issues over the last number of months.
"There are matters going on there that I can't talk about any further," he said.
"There are a number of people who we would have suspected who would have been involved in extorting money from contractors, and we would have had a number of approaches to that, one of them would be to use the Criminal Assets Bureau where we can."
"There is more than one way to take on the problem. That's all I'll say about that – we have spoken to the City Council and there are ongoing issues in relation to that."
"We we are open to anybody coming to us and talking about that and we would treat what they say in confidence," he said.
Although Limerick City and County Council could not be reached for an official comment, a council source said: "We are not aware of any incidents. It is being looked at in all local authorities and Limerick is no different."