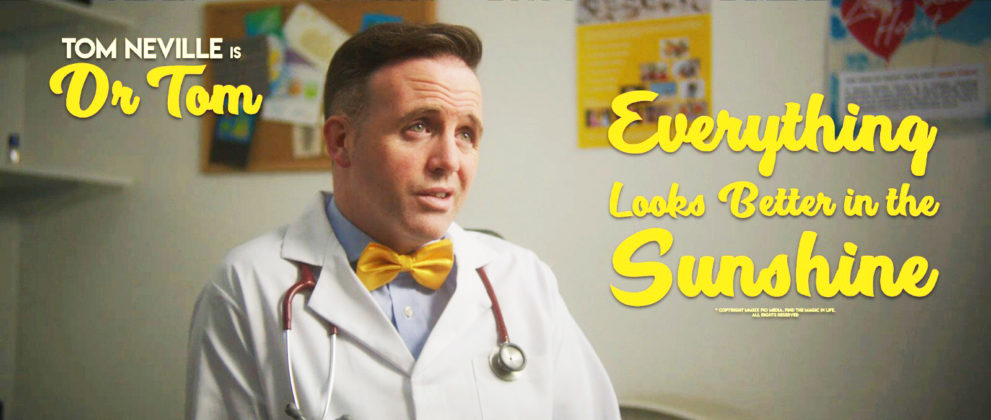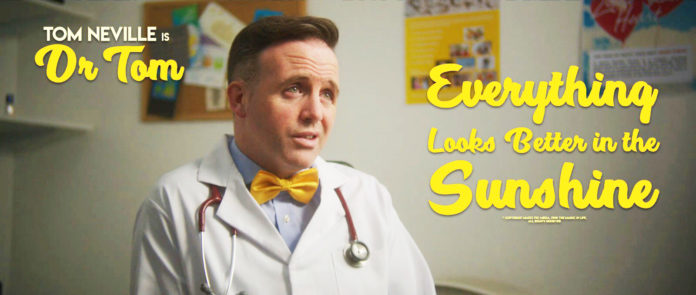 LIMERICK Fine Gael TD Tom Neville says he's "dipped his toe into the comedy world" as he stars in a new short-movie that will premier at the Richard Harris International Film Festival.
The 44-year-old former DJ, teacher and county councillor has appeared in ten movies to date, having trained as an actor in his 20s.
He plays 'Dr Tom', a working class GP, in 'Everything Looks Better in the Sunshine', which will hit the screens on October 27.
The Rathkeale politician appears alongside actor and comedian Patrick McDonnell, who played oddball priest Fr Eoin McLove in the Channel 4 hit sitcoms Father Ted.
In the movie, McDonnell's character 'Patsy' attends Dr Tom's practice after he's run over by a woman on a bicycle with a basket of flowers, which causes him to develop an incredible sense of smell.
The 12-minute film also stars Orlan Hannon and Amy Hughes, in a strong working class Limerick city accent, "with plenty of colloquialisms and dialect to boot".
"It's a nice, upbeat movie. My character is a 'very local' Limerick city native. He went on to study at University and became a doctor, but still holds his local ways," Neville explained.
"It offers a nice contrast between how he is and how he articulates himself vis-à-vis the education and qualifications he has."
The move was shot entirely in Limerick last Summer and "shows off Limerick in a great light".
"It's a comedy and the narration is comedic so it would be nice to get some reaction out of that, seen as though this is my first time dipping my toe into the comedy world."
He laughs off any suggestion he has already entered the world of comedy when he took his seat in the Dáil.
"Well, the Dáil has a mixture of many characters, and I concentrate on my own job and what I have to do. Like like a hurler taking to the field, you concentrate on playing your own game and you leave others do what they have to do."
He says Dr Tom isn't based on anyone he knows and working alongside Patrick McDonnell was "fantastic".
"He's a very funny guy, and a great professional. It was great to work with someone who has had experience and exposure, to learn from them."
"It's the same with all the actors and directors and producers I have worked with. Every time you work with these people you learn something new, and I'm extremely grateful for getting this opportunity."
'Everything Looks Better in the Sunshine' is written and directed by Mark Smith and Jonathan Farrell and produced by fellow Limerick man Ronan Cassidy.