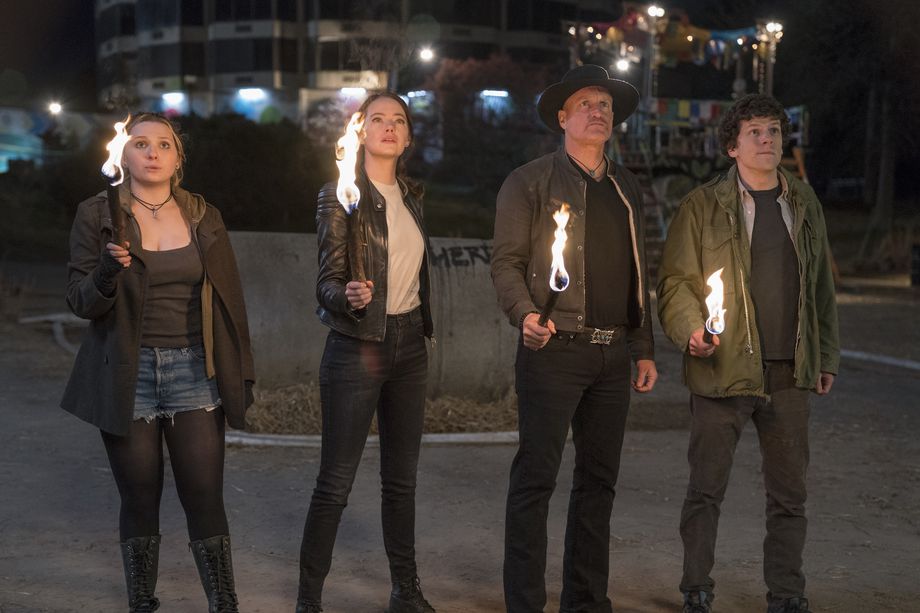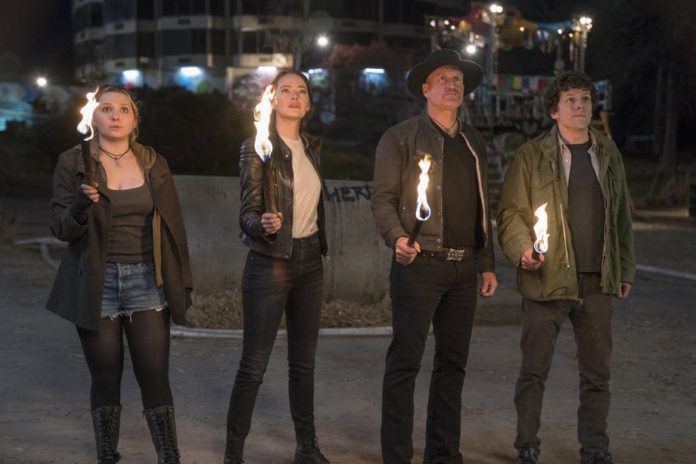 'ZOMBIELAND 2: Double Tap' is more endearing than any slasher movie with brain-chomping monsters has the right to be.
Ten years on from the original cult classic and all the old gang including Columbus (Jesse Eisenberg), Tallahassee (Woody Harrelson), Wichita (Emma Stone) and Little Rock (Abigail Breslin) are back together. They have softened with the passing of time and hiding out in the White House, where every day being like Christmas, has now left them yearning for something more.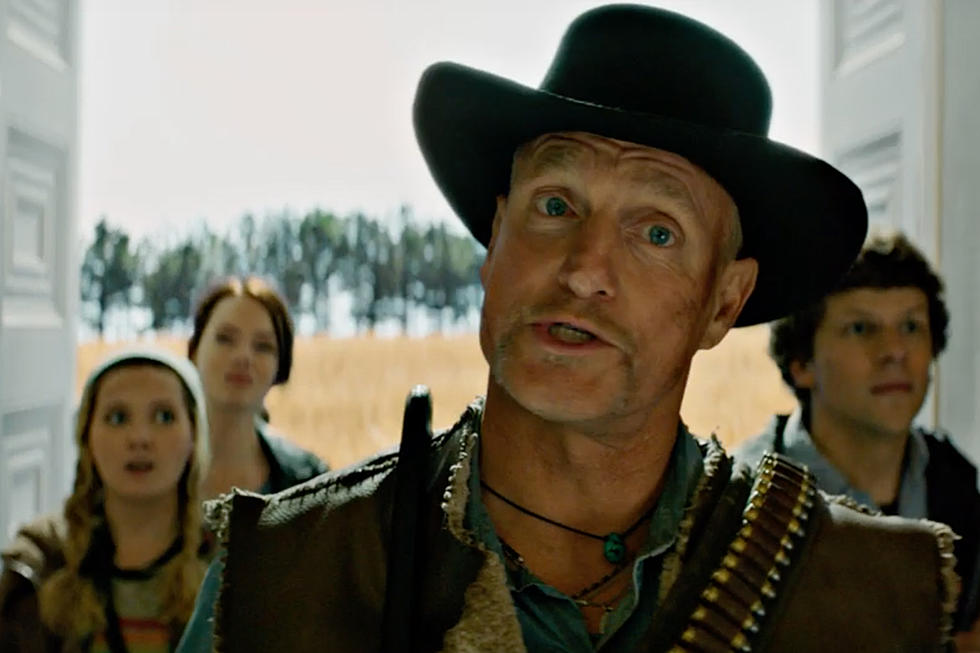 The open road is calling to them but the zombies have taken on new 'Terminator 2' like qualities which adds some rather hilarious slapstick moments to this very satisfying sequel.
Rosario Dawson and Zoey Deutch also bring something new to the team's delightful dynamic as well as adding to the laugh-out-loud shenanigans and overall hilarity of this end of the world romp.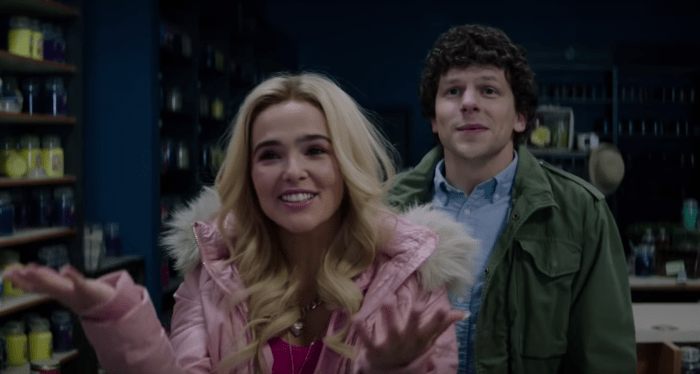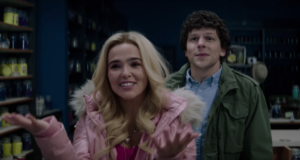 'Zombieland 2' is less frenetic than the original and while it is light on scares it is arguably funnier than its predecessor. But don't worry there' still plenty of gore!
They say that good things come to those who wait and this refreshing post apocalyptic zombie flick was certainly worth waiting a decade for. It is lighthearted and inventive with plenty of good-humoured and nostalgic moments to win you over all over again.
'Zombieland 2' also sees the cameo return of Bill Murray, who despite his lack of enthusiasm for his own films, gives a stellar performance as always.
An absolute delight. Here's to the next instalment in 2029.
(4/5)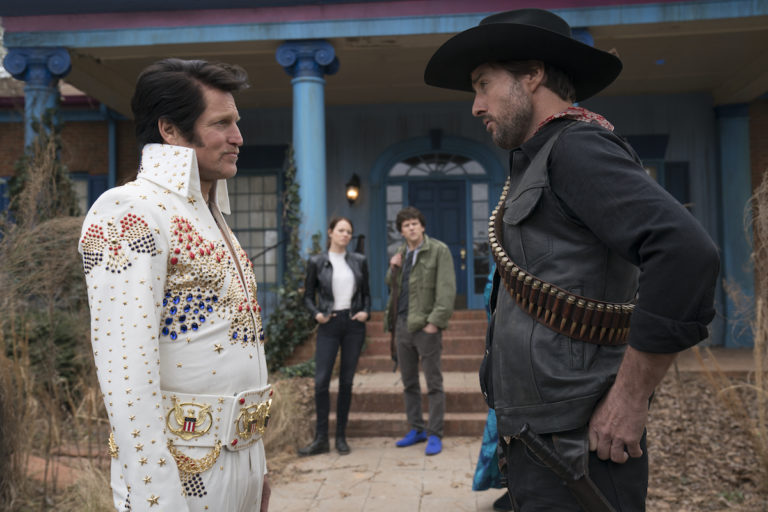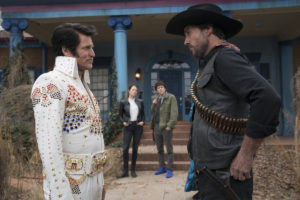 ODEON Limerick is this week giving away one pair of tickets and two large combo meals for a film of your choice at their cinema at the Castletroy Shopping Centre.
To be in with a chance answer the following question and email your answer to [email protected] by 9am on Monday October 21.
What 'Ghostbusters' star makes a cameo appearance in 'Zombieland 2'?
A. Bill Murray
B. Dan Aykroyd
C. Rick Moranis