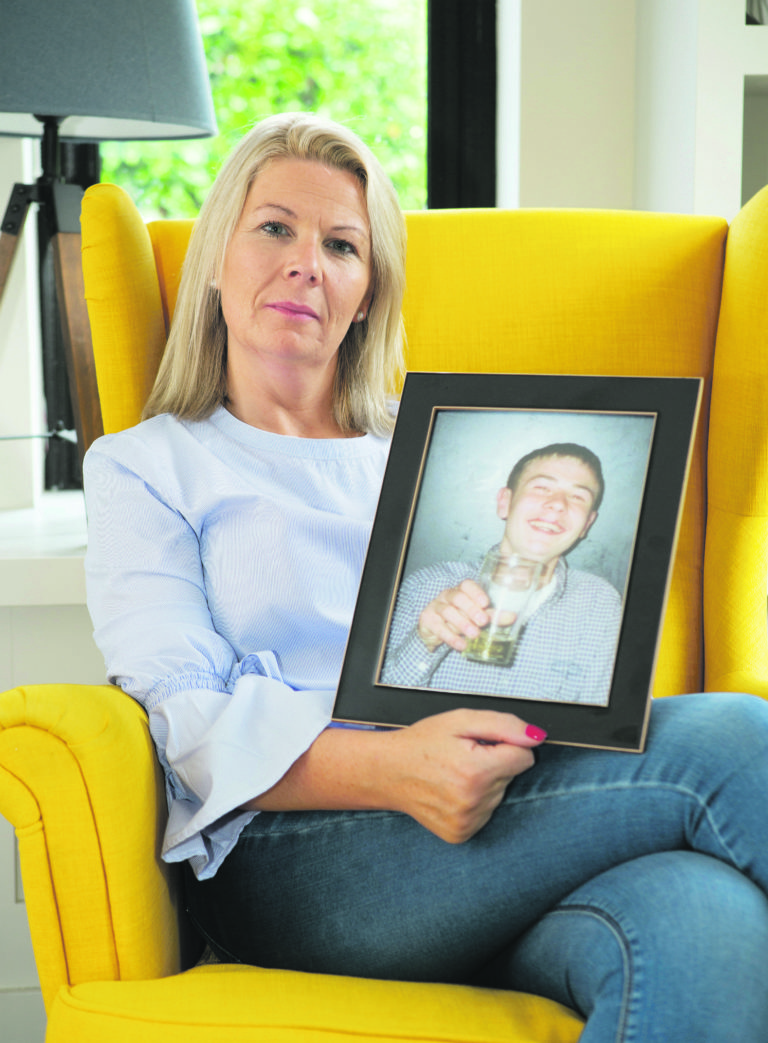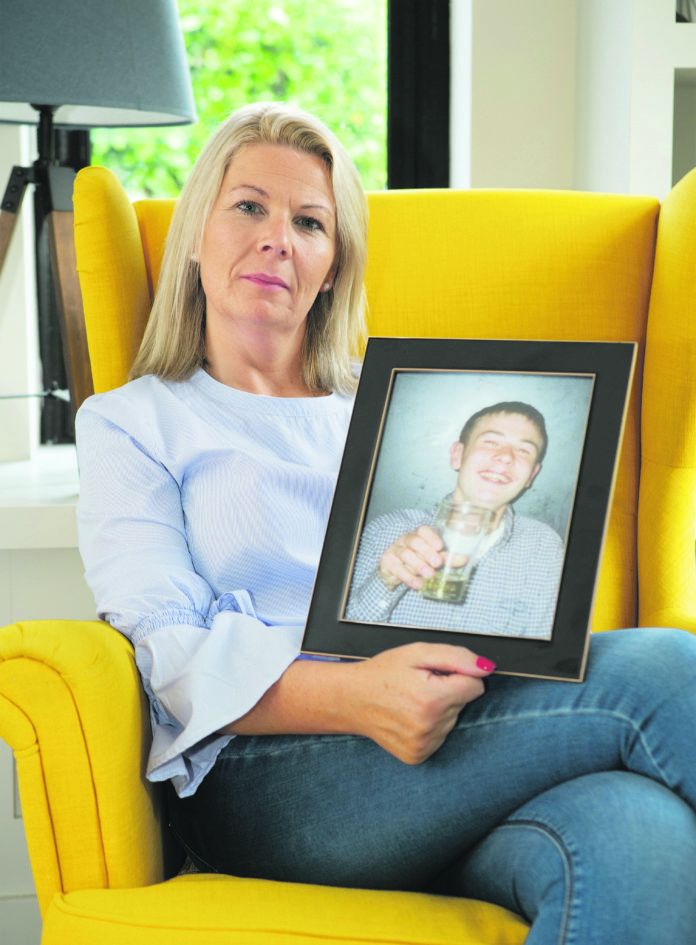 For the past 19 years, the disappearance of Aengus 'Gussie' Shanahan has mystified, bewildered, and tortured his family. Following confirmation that his bone fragments were found along the Shannon estuary, his sister Grainne tells David Raleigh that she believes he was murdered.
ALTHOUGH a year has passed since Gardaí confirmed partial skeletal remains found in 2001 were those of Aengus 'Gussie' Shanahan, his family are still battling to get his death certificate.
Gussie was last seen alive in Limerick on February 11, 2000. He planned to go with friends to a house party, but he never returned home.
Bone fragments found washed up near Bunratty 18 years ago, were officially identified last October, as a result of advances in DNA technology.
Grainne Shanahan wrote to the Garda Commissioner last June seeking "answers to so many unanswered questions" and her brother's death certificate.
She is still awaiting a substantial response from Drew Harris.
Despite repeated requests, Gardaí have yet to provide her with correspondence about Gussie's case,  a full 12 months since they announced they would be reviewing the investigation.
Gardaí did not specifically deal with a request from the Limerick Post asking was the review ongoing or had it concluded.
A Garda spokesman stated that they continue to investigate the case and to liaise with the Shanahan family and the Coroner's Office".
Ms Shanahan acknowledged Gardaí had made a number of public appeals in relation to Gussie's case over the years, but feels "disheartened an disillusioned" by the overall pace of the investigation.
"I feel that the justice system has failed, not only our family, but it has failed Aengus miserably. There doesn't seem to be any focus on it at all."
"Abandoned is the word I would use."
Last November and again last May, Ms Shanahan gave Gardaí the names of people she believes were with Gussie in his final moments, as well as the names of people she believes know what happened.
There have been no arrests in the case.
Although Gardaí say they continue to keep an open mind as to the circumstances surrounding Gussie's disappearance, his sister is convinced that he was murdered.
"We are confident it wasn't a suicide. He ended up in the water that night because he was put there," she says.
And she said that getting Gussie's death certificate is "proving hugely difficult".
In her letter to Commissioner Harris, Ms Shanahan stated that Clare County Coroner Isobel O'Dea had written to Gardaí last February and April, requesting an update on the case, and a copy of the Garda investigation report to allow her issue a death certificate.
The coroner informed Ms Shanahan last February and again last April that she had "requested the full Garda Investigation Report in order to make an application to the Attorney General's Office to hold an inquest".
"Until an inquest has been heard, I am not in a position to issue a Coroner's Certificate, in order for you to obtain an official Death Certificate," Ms O'Dea explained.
Ms Shanahan said a trusted third party gave her what she believes to be "vital information in relation to Aengus's case", which she has passed on to Gardaí.
"Apparently there was a party that night, and Aengus was there Another individual was there with two other well known violent criminals. I do believe strongly that this person was involved in Aengus's murder," Ms Shanahan offers.
She believes there are people who haven't been interviewed and have information about Gussie's case.
"I provided those names and details to Gardaí," she added.
Blurred images of Gussie captured on a CCTV camera walking from Cooper's bar on Joseph Street, and onto School House Lane on the night he vanished were circulated to the media.
However, Grainne Shanahan is convinced this was not the last sighting of Gussie on the night.
"I don't believe that was the last time he was seen by third parties. It has been confirmed to me that he was in the company of people that night who would have possibly put him in danger," she says.
"He was in the wrong place at the wrong time. I think he was in company where something went terribly wrong and someone reacted to it, and he was murdered."
"We are not in denial. It's not a case that we are sitting here saying 'not our Aengus, he didn't commit suicide'. All of the other stuff, that we know about in the background, would lead us to believe it wasn't a suicide case."
She has given Gardaí details about "not only of the criminals I believe killed him, but other innocent bystanders who were at that location as well".
She has promised Gussie she will fight for justice until her last breath.
"I'm Aengus's voice. I have to follow this. Aengus was a citizen of this country and I need to push to get him justice. I want people questioned and answerable to what happened that night."
"It's the least he deserved. He didn't deserve to be taken from us so tragically from us like that. There are people out there who know what happened to him. They have left us without answers for nineteen years.'
"I have to speak up for Aengus because he's not here to speak up for himself."
She maintains that a man she believes to be a main person of interest in her brother's death "has never been brought in for questioning".
"We know we haven't been told the full picture. It's a mess."
She also reveals for the first time that Gussie had naively been mixing with undesirable elements in the run up to his death.
"He was definitely a cheeky chappy. He was a big softy underneath it all, although he tried to sometimes portray a harder exterior at times.
"He had huge trust in people, he saw the best in everyone, and it definitely brought him down. He definitely misjudged people and situations because of it."
"He loved the countryside and farming. It was a safe place for him. At times when he was starting to get into trouble, my Dad used to send him down to Kerry to his uncle for months on end, to get him away from that."
"When Aengus was aged around thirteen he started smoking hash and he got into a few situations he shouldn't have got into. My dad was always trying to help him."
"He would have got into a few situations for drug possession. Some people felt, at the time Aengus went missing, that he owed money to drug dealers. He didn't owe money to drug dealers. Aengus was not dealing drugs."
"He was on a good salary from Dell, and when he went missing, he had a substantial amount of money in the bank."
Gussie's family donated his savings to local search and rescue organisations.
His mother Nancy passed away in 2016 before his partial remains were identified.
"It's not that he needed the money, he didn't. My dad would make him put away money every week in the bank. So, we know he didn't owe money to drug dealers. That's not what happened, he was financially secure."
Gussie had appeared in court once for possession of a small amount of hash for his own use.
"He was naive and easily led, but i do believe he was starting to turn a corner."
Information on Aengus's case can be passed on confidentially to the Justice for Gussie campaign (087-1222950); Roxboro Road Garda station (061-214340), or the Garda Confidential Line (1800-666-111).