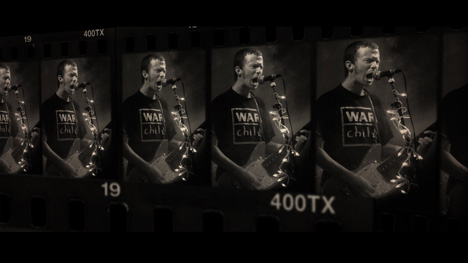 THE highly regarded bio of singer-songwriter Mic Christopher will screen at Belltable for the Richard Harris International Film Festival this Saturday October 26.
Best known for anthemic song 'Heyday', Mic Christopher's music touched and inspired a generation of Irish talent, galvanizing his friends into following their dreams and sending them onto great success. The film follows the story of a man whose life and love of life changed Irish music forever.
Sign up for the weekly Limerick Post newsletter
"This epic story of extraordinary music and friendship will both touch and inspire," say the producers.
Featuring  Glen Hansard, Sharon Horgan, Mike Scott of The Waterboys, Bronagh Gallagher, Josh Ritter, Lisa Hannigan, Rónán Ó'Snodaigh, Colm Mac Con Iomaire and Paddy Casey.
It is a co-production between Single Cell Films and Speed of Life Films, directed by Alan Leonard, written by Alan Leonard and Níall Carver, produced by Níall Carver, Alan Leonard and Fiona Graham.
"This heartfelt story" charts singer-songwriter Mic Christopher's humble beginnings busking on Dublin's Grafton Street in the mid-Eighties, his rise to indie-rock star in the Nineties with his band The Mary Janes, the near fatal accident that left him within a whistle of death, through to Mic Christopher's final year, when he lead an entire generation of Irish musicians onto fame, success and new artistic highs.