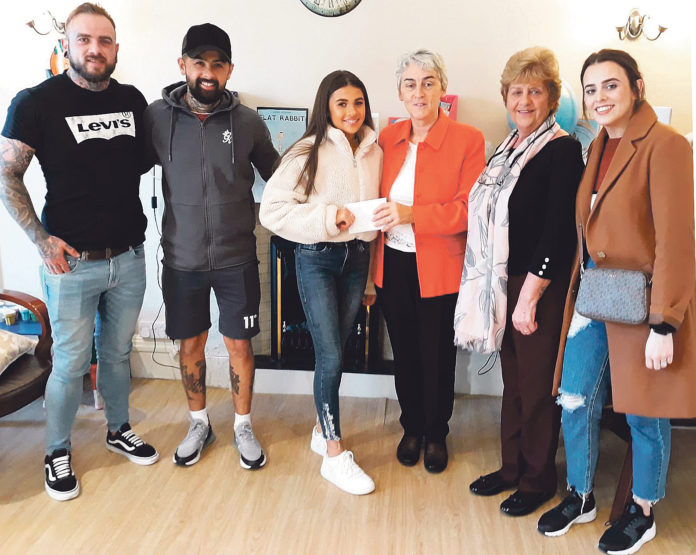 A CHARISMATIC young lady from Ballinacurra Weston has raised €550 for the Children's Grief Centre.
Fifteen-year-old Kate Yeung organised a tattoo event this month for her friends and family at Hard Knox Tattoo Studio on Upper Gerald Griffin Street. The closed event, for family and friends, was organised to mark the second anniversary of her mother's passing.
Steve Savage, who runs the studio and is Kate's father's best friend, very kindly offered his services when contacted by the Thomond Community College student. Around 20 people turned up on the day to get semicolon tattoos, which have become a symbol of hope and solidarity against suicide and depression.
Kate, who had come through a very difficult time in her own life, stepped up to help other children who have experienced loss through bereavement by organising this fundraiser. She chose The Children's Grief Centre after hearing about the work they do for young people, free of charge.
Kate used her own grief experience to do good and Sr Helen Culhane and her team were very impressed with Kate.
"After researching the centre and speaking to people about the centre, it was an obvious choice," Kate's dad Garry explained.
"We are very proud of Kate, as are her family and community. It was a closed event this year for a very worthy cause but we might look at running it again next year."
The Children's Grief Centre works with children and young people aged four to 18 years, who are affected by loss through death, separation or divorce. The centre provides a professional, safe, accepting and compassionate listening service to help children work through their feelings. Support is offered in a safe place where children can share their experience of loss through death, separation or divorce. For more details contact 061-224627 or email [email protected]