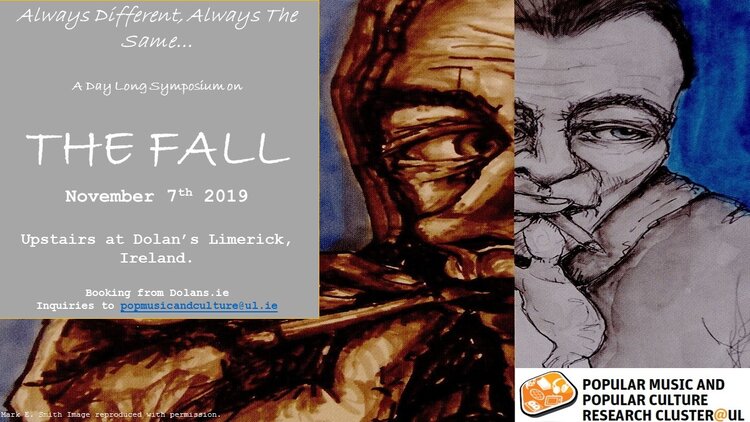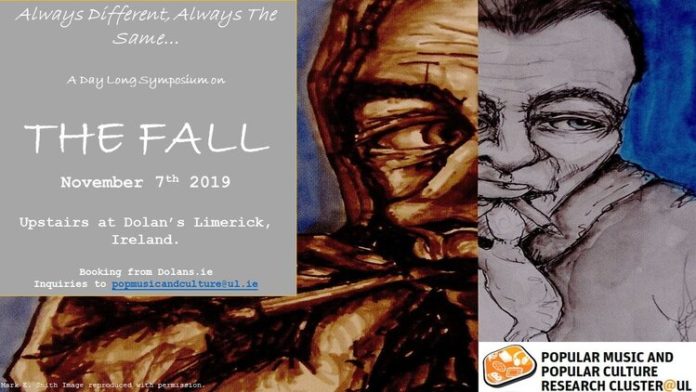 UNIVERSITY of Limerick's Popular Music and Popular Culture Research Cluster will present a Symposium to assess the musical and cultural legacy of The Fall next month.
Always Different, Always The Same: A Symposium on The Fall will look at one of the most influential bands to come out of the Post Punk Manchester Scene
Mark E. Smith was one of the most intriguing figures within indie music. His band The Fall had numerous albums and countless line ups combining spoken word, lyrical poetry and surrealism.
The Fall Symposium takes place from 9am upstairs in Dolans on Thursday November 7.
It will feature papers, performances and two public interviews – the first with Simon Wolsencroft who was The Smiths first drummer and a pivotal member of The Fall. The second public interview will be with some of the members of Imperial Wax who were part and parcel of Mark E. Smith's The Fall for over 9 years.
In announcing the event, Professor Eoin Devereux, UL, said "We are devoting a full day to examine the cultural significance of The Fall. The event will conclude with a gig by Imperial Wax (featuring ex-members of The Fall) with support by The Sons of Southern Ulster.
Tickets now on sale from Dolans.ie includes access to the symposium and the gig by Imperial Wax.