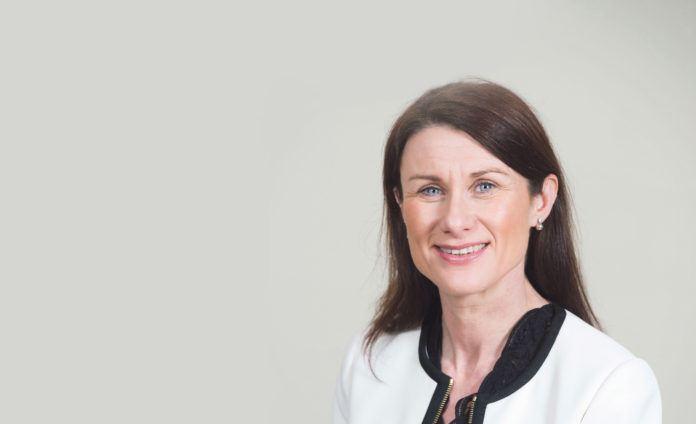 THE chief executives of Limerick and Shannon Chambers joined in welcoming the appointment of Mary Considine to lead the Shannon Group's drive to achieve balanced regional economic development.
Limerick Chamber chief executive Dee Ryan said that the Shannon Group was a key driver of the Mid-West economy with reach and significance across a huge swathe of the country beyond it.
"The airport and the group itself has a crucial role to play in our region and in achieving the aim of balanced regional economic development, enabling the Mid-West and West of Ireland to present a viable counter balance to Dublin. Therefore, it is essential that the group has the right people working across all the business units, from top down.
"As chief executive of the Shannon Group, and not least given her experience over the years in aviation and industry in this region, Mary Considine will bring the type of experience and expertise needed to ensure the success of the single most influential vehicle for employment and economic development outside of Dublin.
"As the largest business representative body in the Mid-West, we wish her well in her role and commit our full support in her efforts to ensure that Shannon Group acts as a major stimulant of economic growth and employment across our region."
Shannon Chamber chief executive Helen Downes said that Ms Considine has been a board member of Shannon Chamber since November 2011 and president since April 2018, and in that period had demonstrated a dedication to Shannon and the wider Mid-West region, an innate knowledge of aviation and enterprise, and a determination to position Shannon and the region as an exemplary player and contributor to the Irish economy.
"Shannon Chamber has witnessed first-hand the resurgence of the Shannon Free Zone since it came under the remit of Shannon Commercial Properties.
"The expanded portfolio of Shannon Heritage attractions beyond its original sphere of Bunratty, Knappogue and Dunguaire to now include Malahide Castle and Gardens, GPO Witness History Centre and Newbridge House and Farm bears testimony to the strength of capability within that arm of the Shannon Group.
"The growing aviation cluster at Shannon, being strengthened under the direction of the International Aviation Services Centre (IASC), to now include over 60 aviation and aerospace companies, is ensuring that Shannon's historic link and internationally renowned position in world aviation is continued.
"Shannon Airport is an important unit within Shannon Group's portfolio and one which Ms Considine has expended tremendous energy on over the past months in seeking to expand its connectivity options and market share," she added.
Mary takes the helm at uncertain time for Shannon Group