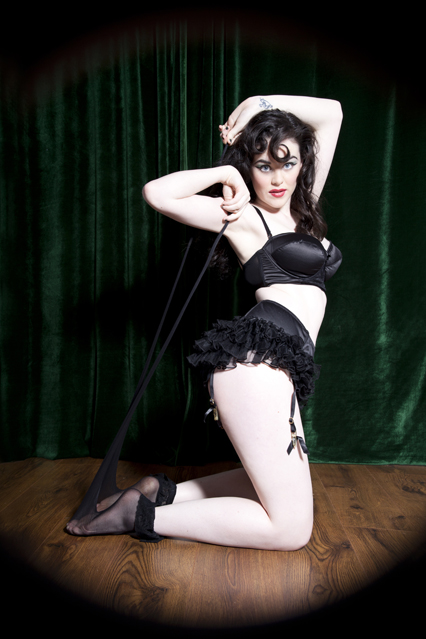 THE theme is Halloween for this edition of the monthly show hosted by Miss Lavelle at 1314 Cecil Street.
Your host Miss Lavelle promises a non-stop entertainment extravaganza with a variety of performances, from burlesque dancers to comedians to magicians and more.
On the bill is Miss Lavelle – Host; Breda Larkin – comedian; Bonnie Boux – burlesque; The Black Tie Magician – Magic; Patsy Pleasure – burlesque with Full Jazz Band.
Expect Halloween themed drinking games and a prize for best dressed.
It is quite simply a fun and risqué production with a huge sense of humour and a hot band of musicians and all presented by MC and host Miss Lavelle.
"Let the house jazz band whisk you back in time with their swingin' beats and moonlight serenades.Come in to our world, where anything goes!"
Doors open at 7pm, There will be a charity collection for Pieta House. €20 Tickets are available from Jerry Flannery's Bar on Catherine Street.