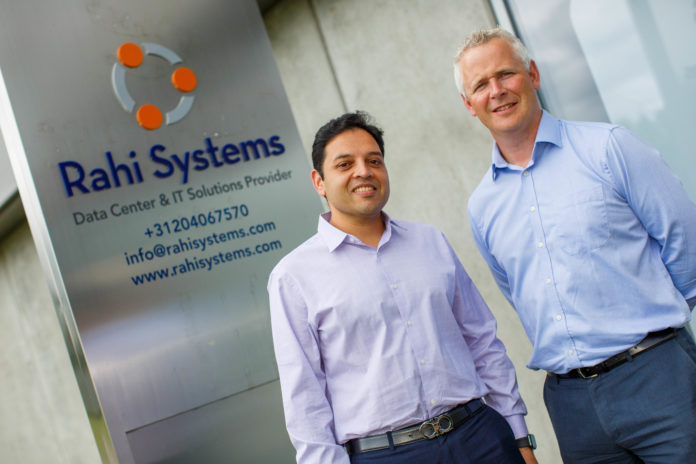 LIMERICK-based Global IT Solutions Provider, Rahi Systems has been shortlisted in two categories for the national Invest in Ireland Awards. The Invest in Ireland Awards, supported by the IDA, are a highly regarded awards programme that acknowledges companies who make a significant contribution and commitment to Foreign Direct Investment (FDI) in Ireland.
Rahi Systems is one of 22 multinational companies to be shortlisted over 10 categories and this year they have been acknowledged in the 'Excellence in Regional Investment' and 'Emerging Business Investment of the Year' categories.
The company opened their European Sales Office in Limerick in 2016 due to the city's availability of top class talent and reputation as a tech startup.
Vice President of Rahi Systems, Europe Marcus Doran says, "It's an honour for Rahi Systems to be nominated in not one but two categories for such a high caliber award program that recognises the best of Ireland's multinational business community who have committed to regional investment in the Irish economy.
We have grown massively as a team in recent years with the expansion of our Limerick office and will continue to do so as we accelerate growth across both Ireland and EMEA."
Rahi Systems who have over 25 offices across the world are uniquely capable of combining their products, services and solutions to create integrated IT environments that drive efficiencies and create a competitive advantage for their customers.  The global company now employees 600 people across the globe and expects to continue accelerating this growth in the future with a significant focus on Irish and other European markets.
Co-founded in 2012 by US based entrepreneur Tarun Raisoni, the companies underlying principle is to provide a solution-oriented approach, outstanding support to a culture of customer success.
The vendor neutral company offers a full suite of products in physical infrastructure, storage, compute, networking, power and cooling, and audio / video. In addition, Rahi Systems offers professional and managed services to aid customers in logistics, delivery, set-up, and ongoing support of their technology solutions.
Rahi Systems is among the 22 shortlisted companies that will be attending the Invest in Ireland Awards ceremony, hosted by journalist Richard Curran and will take place in the InterContinental, Dublin on Thursday, 7th of November.