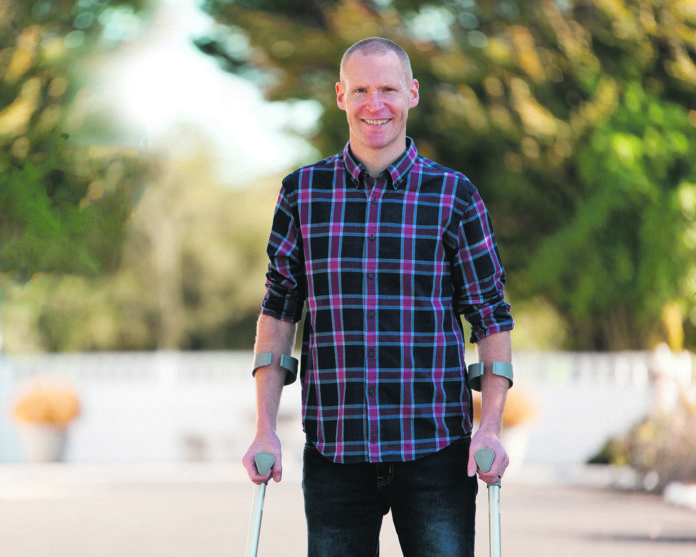 FAMOUS for its cheese-making and dairy farming, Charleville is in the heart of the Golden Vale, a pretty ribbon of a border town. Recalling "an absolutely brilliant upbringing there," the young, athletic Dessie Fitzgerald has long grown up to make a national footprint in an inspirational way.
His was a social childhood  blessed with a passion for hurling, rugby and soccer "but hurling mostly, a sport that is absolutely brilliant." There was Dad/ Des, "a Charleville man born and bred", Mum/ Geraldine née Griffin, from Ballygran and brothers Michael, Joseph and Conor.
"Charleville for me gave a sense of who you are," states Dessie. "People have each other's backs and look out for one another. There are schools and communities, Kerry Foods [Denny, Galtee, Mattessons, Dairygold], engineering. Ther is St Joseph's Foundation for people with intellectual disabilities, who do amazing work."
The Fitzgerald boys were growing up, Dessie qualifying as an electrical engineer and romancing fiancée Sarah McEvoy. Life was promising. Yet the North Cork man featured on 'The Late Late Show' in April this year, so remarkable is his storybook since.
In conversation, Dessie is honest, modest and open about the depths to which circumstances beyond his control challenged him, until and with help, he was able to take control – and live life at optimum level.
The tilt and turn of life and death came early to the Fitzgeralds. "My younger brother, age 23, died by suicide. Michael was working in a Charleville company at the time and he seemed to be doing well, everything was good – and we had no idea he was struggling. "
Even now, years on and having secured much help (eventually, that took a while to embrace), you can hear the break in his voice as he revisits that discovery, that this loved family member took his life and so suddenly. The Fitzgeralds were devastated.
"A couple of months later, while we were not near  processing what had happened with Michael, I was playing hurling in Charleville. A tackle led to a life-changing injury."
Dessie stops the chat for a minute. "I was paralysed from the shoulders down. This happened the day before my 29th birthday."
He talks about treatment in the Mater Hospital, moving on for the bones of a year to the National Rehabilitation Hospital, and the welcome discovery that the spinal chord break was incomplete. There was hope of being able to recovery some mobility and further functioning.
"Returning home, I struggled every way, with Michael and his death, with being pushed in a wheelchair. My amazing partner Sarah stood beside me. " A return to the NRH and then home again "saw the real battle begin."
He is frank about the darkness, the anger and the depressions that governed.
"Then my brother James, who was aged 16, passed away from Sudden Adult Death Syndrome while working out in the gym.
"You can imagine how lost I was, all the ways, emotionally, physically, mentally. I had to deal with my kidneys [challenged by the spinal injury] and my mobility. There were days I could not get out of bed. I was really struggling."
The despair continued with many troubled, grieving days and nights. "Then I was with my brother Conor at the doctor's surgery and I started to ask for help. I went to a healing workshop to try and clear my self, my mental health, my emotional self and I became more accepting. My physical body followed suit and more movement was possible."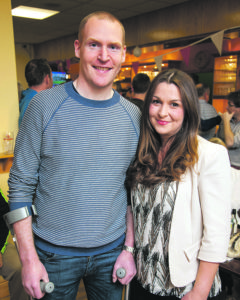 He speaks lovingly and with some awe of his wife Sarah and how becoming closer, letting her in, was finally possible. They have two little boys today, MJ (4) and Jack (2).
Ultimately, Dessie Fitzgerald re-trained and routed his work trajectory to become an acclaimed mind and life coach and motivational speaker.
Be it personal development, career choices abd blocks, a sporting life, or overcoming difficulties and the past, he is renowned for one to one coaching, sessional care and also with groups, dealing with clubs, schools, communities.
Perhaps his website says it best? "That is what I do. I help individuals overcome obstacles so they can achieve what they want in their personal lives, in the workplace or on the sports field and feel empowered, confident and peaceful while doing so."Reader, take note.
Some people have special qualities and charisma, their traumatic experiences navigated, making them well placed to bring a lantern into a darkened life or stymied career/ sports/ personal performance.
What this Fitzgerald does is introduce a structured exploration towards one's ultimate goal. This begins with an acceptance of what has happened, creating that non-judgmental space to tease out where a person wishes to be, and focus on arriving there.
His online presence is a fine read at www.dessiefitzgerald.com