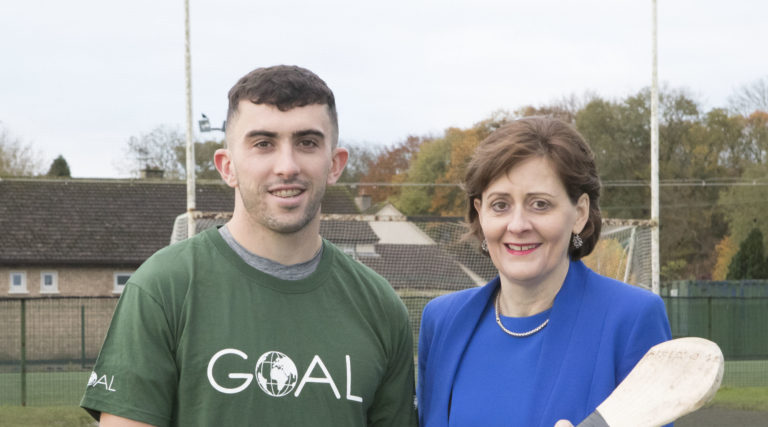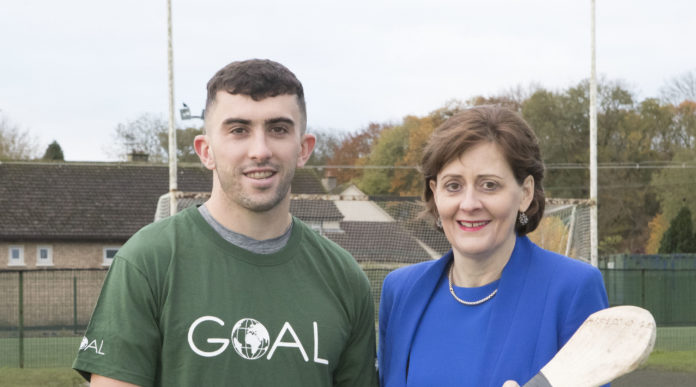 Limerick hurling hero and 2019 All-Star, Aaron Gillane, has been named as an Ambassador for humanitarian relief and development agency, GOAL.
The 23-year-old superstar was unveiled as an Ambassador by GOAL CEO and fellow Limerick native, Siobhan Walsh, at Patrickswell GAA Club today.
Aaron joins an elite team of GOAL sports ambassadors who include another Limerick sporting sensation, hockey hero Roisin Upton, who was part of the Irish ladies hockey team that qualified for the Tokyo Olympics in a thrilling game against Canada last weekend.
Aaron joined Patrickswell GAA Club at a young age and has played for his county at minor, under-21 and senior level. He scored three points in Limerick's first All-Ireland Hurling Final victory in 45 years in 2018.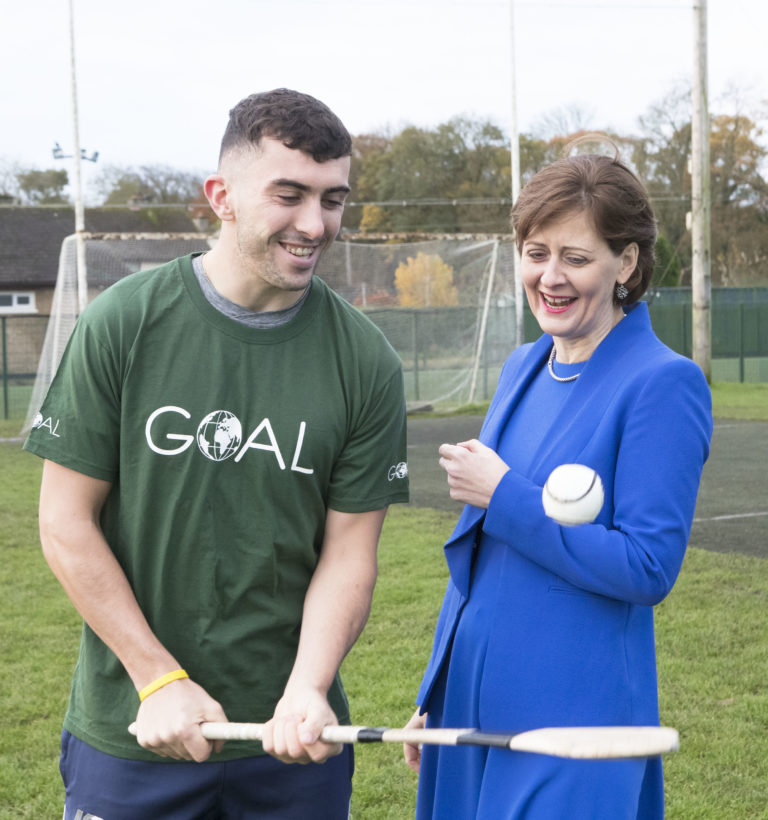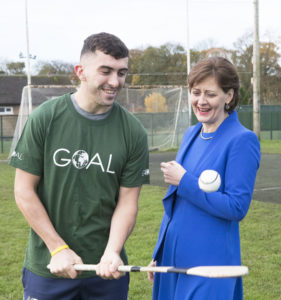 GOAL CEO, Siobhan Walsh, said Aaron is an absolute inspiration to the GOAL team, and to so many young people. His achievements are the result of a lot of hard work, commitment, determination and honing of his special skills as an incredible sportsman. "He has sacrificed on his ambitious and impressive journey and sets a great example for all of us. What a great honor it is for us to have Aaron join the GOAL family and to become part of a global movement to create a better world for all. "
She added: "GOAL works in 13 countries throughout Africa, the Middle East and Latin America providing emergency relief, essential healthcare, nutrition education and developing sustainable livelihoods. Ambassadors play a vital role in the organisation by sharing GOAL's story and why it matters, and we look forward to tapping into Aarons skills in working with youth in the weeks and months ahead."
"The global challenges we face in the world today are enormous and there are no easy fixes. And by being a member of the GOAL team, our Ambassadors such as Aaron are playing a very important role in creating this change."
Aaron spoke about his delight at being a GOAL ambassador: 'It's great to work with an inspiring truly global organisation like GOAL. It's a privilege for me to help inform and put a spotlight on the incredible work overseas, and to reinforce the point that we can all do something to change our world. I'm looking forward to the opportunities I will have to discuss GOAL's work with a wide audience of people and to share my own passions about what it takes to achieve your own goals in life."