SEVEN young people from Special Care were awarded with a Bronze Gaisce – The President Award, in October, and are the first-ever young people in Special Care to do so Tusla – Child and Family Agency has announced.
The young people were based in Coovagh House Special Care Unit in Limerick, and Ballydowd Special Care Unit in Dublin
Gaisce – The President's Award is a direct challenge from the President of Ireland, Michael D Higgins, to all young people to dream big and realise their potential.
The young people in Coovagh House and Ballydowd Special Care Units undertook the challenge enthusiastically, completing their Gaisce challenges in each of the four categories of community involvement, personal skill, physical recreation and adventure journey.
Congratulating all the Gaisce Bronze Awardees, President of Ireland, Michael D Higgins said, "I commend all of these young people for undertaking their Gaisce Award. The roads which lead each of these Awardees towards this achievement are individual and unique ones, reminding us of the immense potential that lies within all of us no matter what our circumstances are.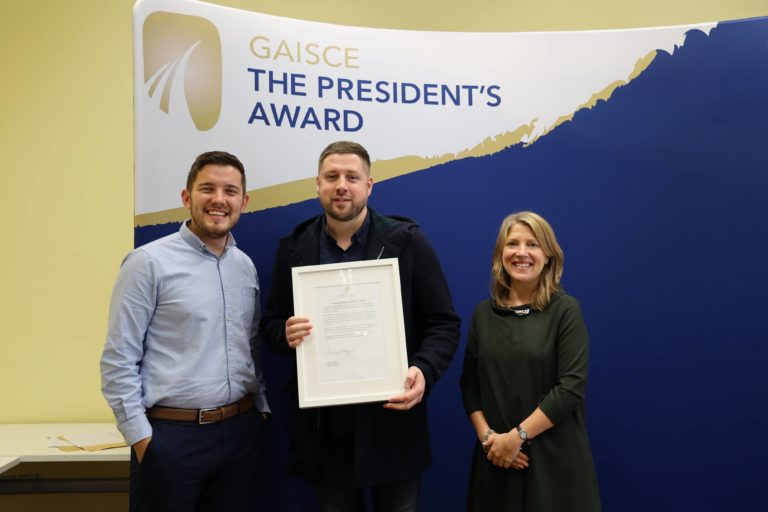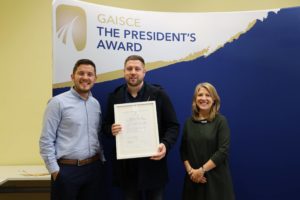 "Today is a wonderful day when you, your families, and all those who have been part of your journey to Gaisce Bronze can and should feel immensely proud."
Gaisce empowers young people to pursue their individual goals and provides opportunities that facilitate the interaction of young people with their environment and their society. All four components of the Gaisce programme require and encourage participants to work collaboratively with others to achieve their personal goals.
Some of the activities undertaken include:
Fundraising for homeless charities through organising and baking for bake sales
Bicycle repair and maintenance for the units
Working with local animal welfare organisations to walk, feed and care for dogs
The development of life-skills to prepare to return to the community after care
Gardening and landscaping skill-building
Healthy eating, nutrition and culinary skill-building
Music production and singing
A host of physical activities, water sports and hiking.
The awards were presented to each of the young people by CEO of Gaisce – The President's Award Yvonne McKenna, in a ceremony in Ratra House in Phoenix Park.
William O'Rourke, Director of Ballydowd and Coovagh Special Care Services, Tusla, said: "Gaisce has provided the young people in Special care with an opportunity to engage in new experiences and participate in a positive way with their community. In turn, it gives them recognition for their efforts and rewards them with a very valuable award that shows their willingness to strive to fulfil their potential, which may have previously been overlooked.  It has been a hugely important initiative in Special Care which we feel will have a very positive impact on the young people and our services into the future."
Yvonne McKenna, CEO Gaisce – The President's Award said: "We are delighted to present these Bronze awards to each of the young people here today, and not forgetting the President Award Leaders who guided them on their journey. Today demonstrates how, despite challenging circumstances, young people can achieve so much when they are provided with a safe and secure environment and the appropriate supports to flourish. The aim of Gaisce is to support young people in fulfilling their potential and that is reflected here today. We are thrilled for the young people and recognise their great work".
The Gaisce Award programme provides and nurtures opportunities for young people for mutually beneficial and supportive relationships and encourages and rewards young people who contribute to society. Participation in the Gaisce Award programme acts as a catalyst in the enhancement of the positive psychological attributes of hope, self-efficacy, self-esteem, happiness, and psychological well-being. Gaisce Awards are proven to enhance confidence and wellbeing through participation in personal, physical, community and team challenges.