LIMERICK / CLARE trio whenyoung released their debut album to instant acclaim in March. The London based band has made some of the most melodic and lyrically cutting alternative music in recent times. After a sell-out show in Limerick in November last year, the band returns triumphant to Limerick for a "hometown headliner" with a brace of classic indie-pop singles, and miles of hectic touring and festival schedules completed to promote their eleven tracker 'Reasons to Dream'.
Limerick Post chatted to guitarist Niall Burns.
The trio first came to our attention when they were called Sisters, with a sugar sweet grungy ear worm called 'Hush Hush' on Just Off Pop label. The band developed their sound and with a name change to whenyoung, released critically acclaimed singles and an EP.
Their debut single 'Actor' was an indie/punk stomper and came out on indie label Hate Hate Hate Records in 2017.
Getting signed to Virgin Records was the game changer and led to the release of their debut album 'Reasons To Dream'.
The sound and the live show has evolved over the years and the band sounds markedly different today from those early singles.
"We became a bit more direct in our songwriting really. The melodies were always really important to us and we really put the melodies to the fore. We felt that was the strongest side to the band."
Touring the UK and Ireland since the album release has meant that the band can see for themselves the impact their music is having.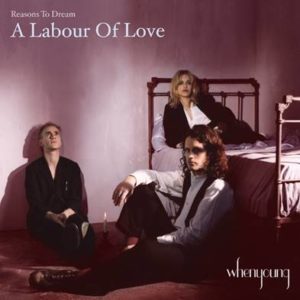 "We have done loads of festivals this year after the album release.
"People know the lyrics. They are right in front of you. They know the music and they are connecting to you. We can kind of judge how it is going."
The response in the USA has been positive; they played Austin's South by Southwest, and that is where whenyoung will be concentrating more of their efforts in the future.
"We sold a lot of tickets in New York. We got to play The Mercury Lounge in March. That was a big one for us because that that's where The Strokes used to play."
For the band's live touring, whenyoung has now expanded to a four piece with Aoife passing on the bass guitar and concentrating on vocals.
"We just wanted to give Aoife the freedom to sing and not have to worry about bass."
The trio had discussed this option for a while and in a rare four days off before one of their biggest gigs to date, they all went into rehearsals with a new bass player.
"We got a guy we knew to rehearse and the first gig was in Barrowlands in Glasgow, in October"
"It was a big gig. It was the best gig we had ever done up to that time.
"It just felt right to do it."
Aoife will still be writing all the bass parts and recording with whenyoung, but when they play Limerick in November, they will be a four piece on stage.
"It does seem like a lazy comparison….."
Touring venues and playing festivals as a band from Limerick with a female lead singer who is proud to sing in her own Irish accent has led to the inevitable comparisons to The Cranberries in the press.
There are some common threads between the bands, and their list of influences are probably along the same classic lines, a nod to The Cure here, a passing reference to The Velvet Underground there – too many nights spent jumping around to Joy Division in Costello's indie disco.
But, all that said, essentially the bands sound nothing alike. Whenyoung are very much a product of their generation, writing tight alternative pop gems ready for the dance floor.
"I'm glad you said we don't sound anything like The Cranberries.
"We are fans of theirs and stuff but it does seem like a lazy comparison.
"There is some loose similarities but we wouldn't want people to think that we are trying to copy them."
"We love their music,  we wouldn't have covered them if not. But we don't think that we sound like them."
Whenyoung released their own version of 'Dreams' in tribute to Dolores O'Riordan. The version remained faithful to the original timeless classic and won them thousands of fans worldwide.
"Maybe by covering their song it has given people a bit of ammunition to make those comparisons. We definitely try to do our own thing. We are not trying to like anyone else."
The upcoming show in Dolan's Warehouse is a particular highpoint for the band in a year of unforgettable high points.
The band (then called Sisters) played in Dolan's as part of five band line up years ago. As whenyoung they played on a cold Sunday night in Winter to a small bunch of curious onlookers. They returned in 2018 to play a sold out show Upstairs in Dolan's and now they return to play in Dolan's Warehouse.
"We absolutely can't wait!"
"It was the venue that whenever our favourite bands came through Limerick, that is where they were playing.
"We got so many memories there. Playing The Warehouse feels like it could be a bit of a moment so we are hoping that people show up."
Seoda Shows presents whenyoung at Dolan's this Saturday November 9.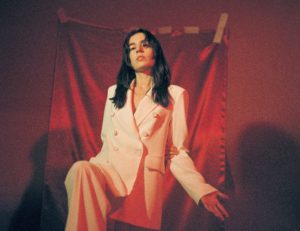 London based artist Sinéad O'Brien from Limerick brings her band to Dolan's this Saturday 9 as guests of whenyoung. Sinéad is at the forefront of London's post/punk resurgence. Get in early to catch this show!